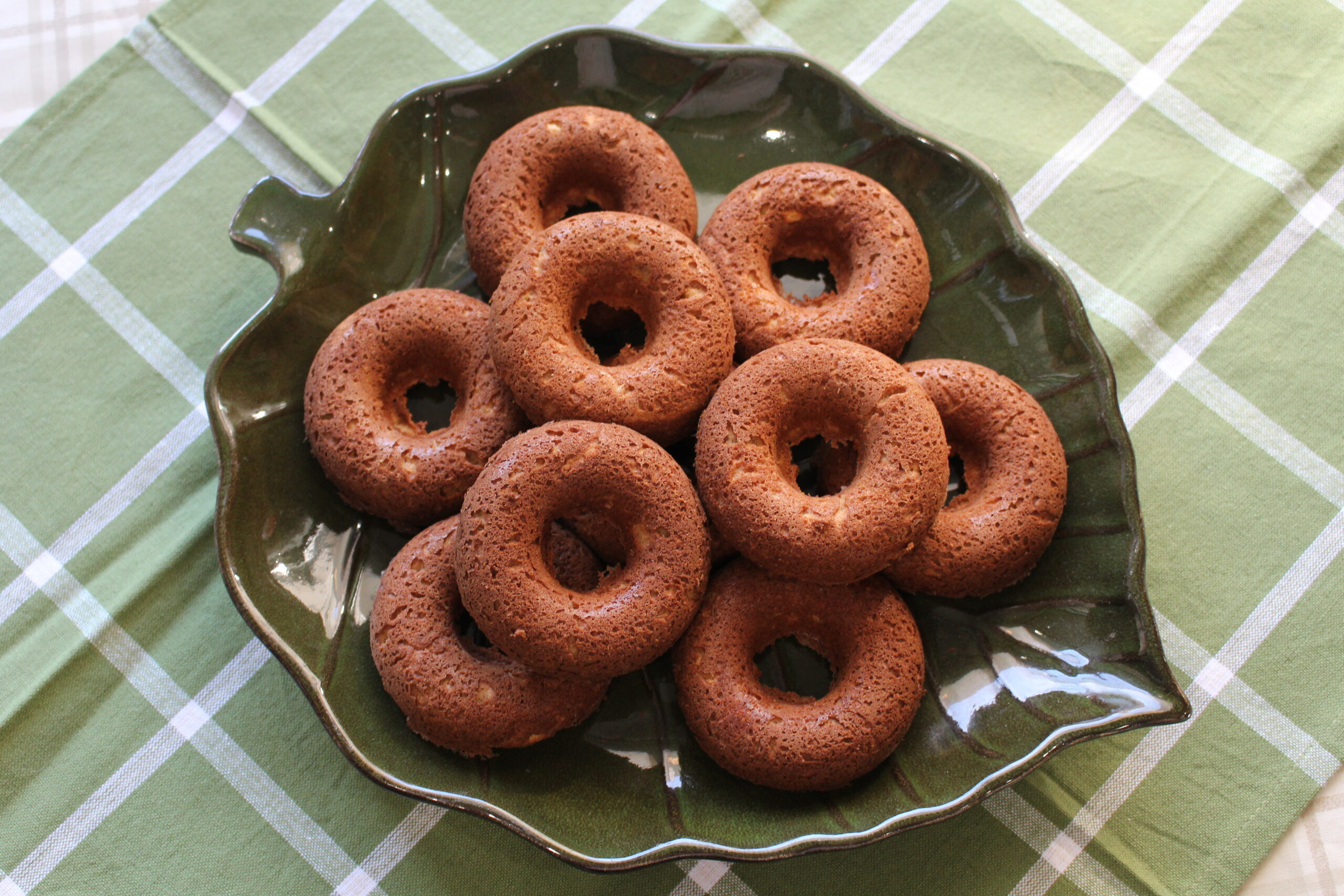 These lightly sweetened cake donuts are the perfect addition to your breakfast. They can also be enjoyed as a dessert. The combination of apple pie spice with just a hint of maple imbues these tasty donuts with all the best flavors of the fall, but of course, you can enjoy them anytime you like!
Yield: 10 donuts
Serving size: 1 donut
Ingredients:
Directions:
Preheat the oven to 350° F.
Butter the cups of 2 non-stick donut pans.
Place the almond flour and the butter into the bowl of a food processor that has been fitted with a steel blade. Pulse until the butter and flour combine into a course meal.
Add in the salt, baking soda, egg, egg whites, sour cream, apple pie spice, maple extract, erythritol, and heavy cream. Pulse to combine. The batter will be very thin.
Add in the coconut flour. Pulse to combine thoroughly. Let the batter rest for 5 minutes to thicken up.
Using a spoon, divide the batter evenly among 10 of the donut cups in your pans.
Smooth the tops with the back of your spoon.
Place the pans in the center of the preheated oven, and bake for about 15 minutes until the donuts are golden brown and a toothpick inserted in the center comes out clean.
Place the pans on cooling racks to cool for 5-10 minutes before removing the donuts. Use a rubber spatula to gently loosen the edges of the donuts, and remove them from the pan.