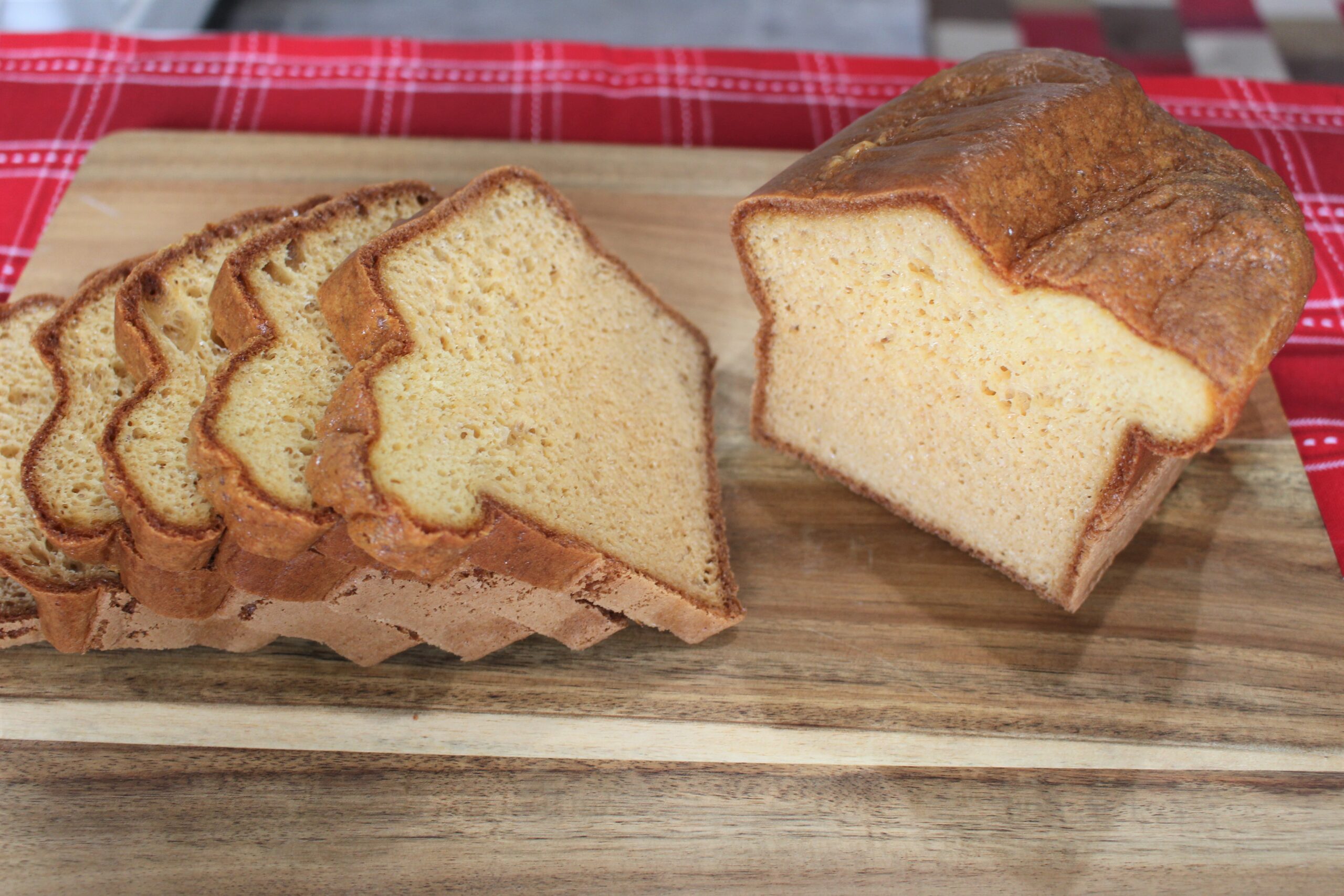 What is miracle bread? Miracle bread is my original recipe for wondrously soft, honey-hued bread made with six simple ingredients and absolutely no grains or nut flours of any type. It makes terrific sandwiches and is lovely when toasted and slathered in butter! Use it to make delicious French toast and grilled cheese sandwiches. It's excellent for garlic toast, too. I am so proud of this recipe, and I think it's one that you'll want to keep and make over and over again.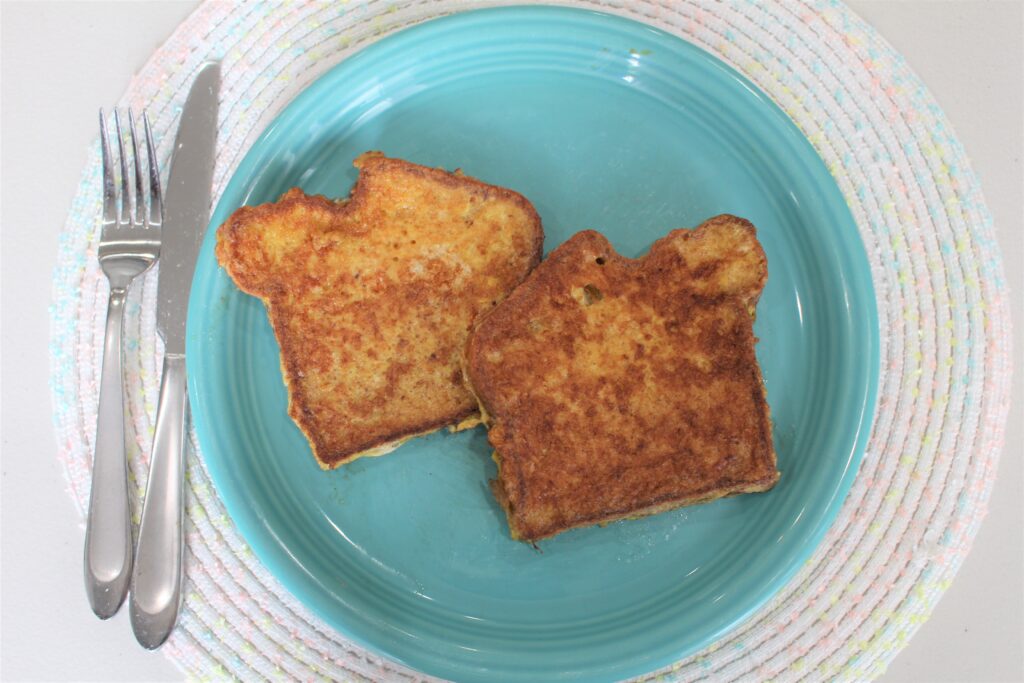 Yield: 1 loaf of bread/14 slices
Serving size: 1 slice
Ingredients:
Directions:
Preheat the oven to 350°F (180°C)
Butter a large loaf pan or line it with parchment paper.
Place the eggs, egg white powder, erythritol, and baking soda in a bowl. Stir just slightly to combine. The mixture does not need to be smooth or mixed very well. It's okay if it's very lumpy as long as all the egg white powder has gotten wet. Scrape any powder that may be on the sides of the bowl back down into the egg mixture.
Pour the egg mixture into the bowl of a food processor fitted with a steel blade. Process on high until smooth.
Place the butter and cream cheese into a large microwaveable bowl. Place the shredded cheese on top of the butter and cream cheese. Microwave the cheese mixture for 1 minute on high. Use a large spoon to mix well.
Microwave the cheese mixture again for another minute on high. Mix well until everything has melted and is evenly combined in the bowl.
Carefully transfer the cheese mixture into the bowl of the food processor with the eggs.
Process on high until you have a smooth, thick batter that resembles pancake batter.
Pour the batter into the prepared loaf pan. Place the loaf pan on a sturdy baking sheet, and place it in the center of the preheated oven. Bake for 60 minutes until a toothpick inserted near the center of the bread comes out dry. The bread will be a dark golden brown.
Place the loaf pan on a wire rack to cool for 20 minutes before removing the bread from the pan.
Remove the bread from the pan. Cool completely before slicing.
Use a serrated bread knife to slice the bread into 14 even slices, about 1/2″-3/4″ thick.
Store the bread in a plastic storage bag in the refrigerator. Leave the bag partially opened until it has reached refrigerator temperature.
If you enjoyed this recipe, please let me know in the comments. Feel free to like, share and rate it as well!