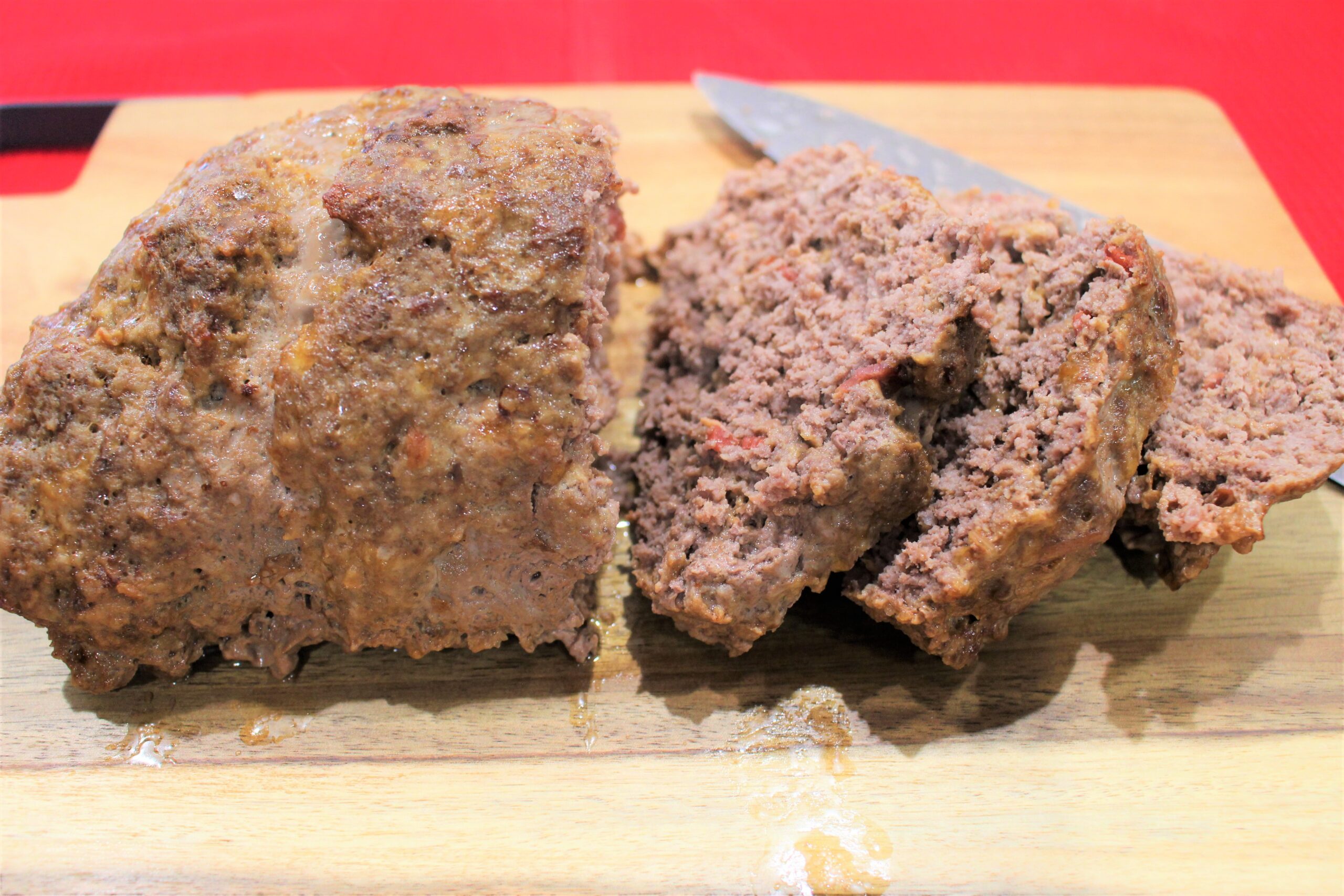 If you like meatloaf, you will love how moist and delicious this meatloaf is. It's super simple to make, and it contains no flours or seed meals. With just the right combination of spices, eggs, cheese, and bacon, I'm sure that this meatloaf recipe is going to become a new favorite with your family.
Yield: 1 meatloaf
Servings: 6
Ingredients:
2 lb of ground beef
1 cup shredded cheddar cheese
2 slices of cooked bacon, crumbled
2 large eggs
2 cups of beef bone broth
1 tsp. onion powder
1 tsp. garlic powder
1/2 tbsp. dried onion flakes
1/2 tsp. salt
Directions:
Preheat the oven to 350° F.
In a large bowl, combine the ground beef with the cheese, eggs, bacon, onion powder, and garlic powder.
On a large plate or cutting board, form the meat mixture into a smooth loaf that is approximately 8″ long by 2 1/2″ high.
Place the loaf into a 9″x 13″ baking dish.
Pour the broth over the meat. Sprinkle the onion flakes and salt evenly over the broth in the pan.
Cover the pan tightly with aluminum foil.
Bake in the center of the preheated oven, for 1 hour.
After 1 hour, remove the foil from the top of the pan. Continue to cook uncovered, for another 20-25 minutes, until the meat loaf has browned nicely.
Remove from the oven. Serve hot slices of the meatloaf, with a little broth over the top of each slice.