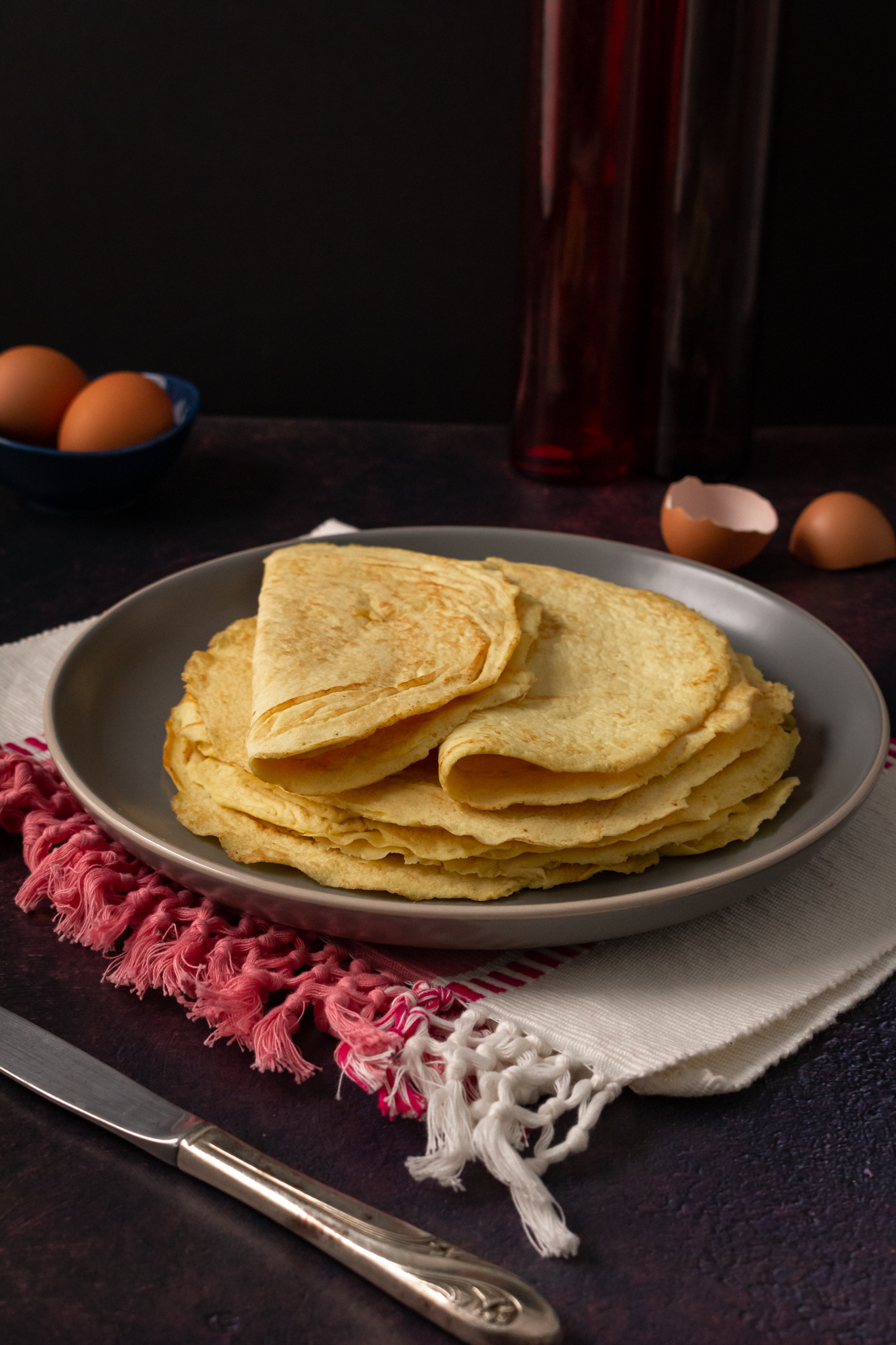 These soft, flexible tortillas are so quick and simple to make. They're the perfect wrap for taco meat, quesadillas, and fajitas. They're also high in protein and contain less than 1 gram of carbs each. Fill them with your favorite savory fillings and toppings and enjoy!
Yield: 5 tortillas
Serving size: 1 tortilla
Ingredients:
3 oz cooked chicken breast, diced (do not use canned chicken)
2 oz cream cheese,
5 large eggs
1/2 tsp. salt
1 tsp. butter
Directions:
Starting with the eggs, place the first four ingredients into the blender.
Blend on the puree setting until the mixture is smooth.
Heat a non-stick omelet pan over medium heat. Melt about 1/8 tsp. of the butter in the pan. You only need enough to coat the bottom of the pan.
Pour 1/3 cup of the batter into the pan. Swirl the batter around the pan to create a 7″ circle. Let it cook for about 1 minute, or until it has cooked halfway, and can be flipped.
Flip the tortilla, and cook for a few more seconds, until it is lightly golden brown on both sides.
Wipe the pan out with some paper toweling or a clean cloth, and repeat the cooking process until you have used up all of the batter. You will need to adjust the heat up and down as necessary during the cooking process.
These tortillas may be served warm, at room temperature, or chilled.
Store any leftovers in a closed container in the refrigerator once they have cooled.