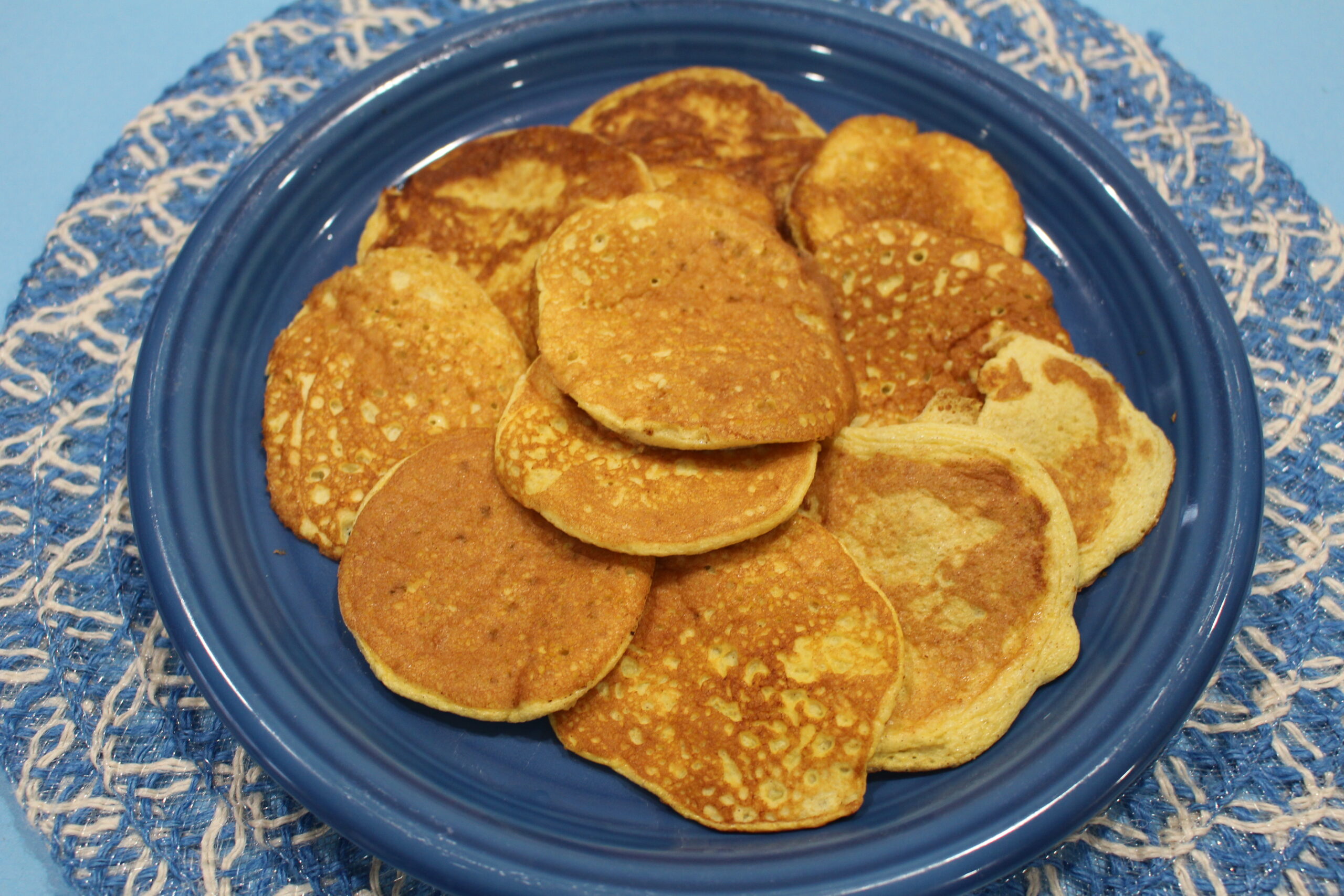 This recipe makes a plateful of thin, airy, silver dollar pancakes. The entire plateful is only 3 carbs, so you can feel free to dig right in! For a real treat, try them topped with Aunt Lee's Pancake Syrup. You won't regret it!
Yield: 12-14 silver dollar pancakes
Ingredients:
3 eggs, separated
1/8 tsp. cream of tartar
2 tbsp sour cream
1/4 tsp. pure vanilla extract
1/2 tsp. baking powder
cinnamon
butter or coconut oil
Directions:
Separate the eggs into two bowls. One with all the egg whites, and one with all the yolks.
Add the sour cream, vanilla, baking powder, and a dash of cinnamon to the bowl with the egg yolks. Whisk until smooth.
Add the cream of tartar to the egg whites. Use an electric beater to whip the whites into stiff peaks.
Fold half the whites into the yolks until just combined. Add the rest of the whites and fold until incorporated.
Grease a non-stick skillet or frying pan with butter or oil. Heat it over medium heat until a small drop of water sizzles when dropped into the pan.
Use a ladle to drop dollops of the batter onto the hot griddle. The pancakes should be about 1/2 the size of regular pancakes. Cover the pan, and cook until the pancakes are golden brown on the bottom, and easy to flip. Flip the pancakes and cover them again. Continue cooking until the pancakes are golden brown on both sides.
Remove the cooked pancakes to a plate. Continue making pancakes, as stated above until all the batter has been used.
Serve immediately.