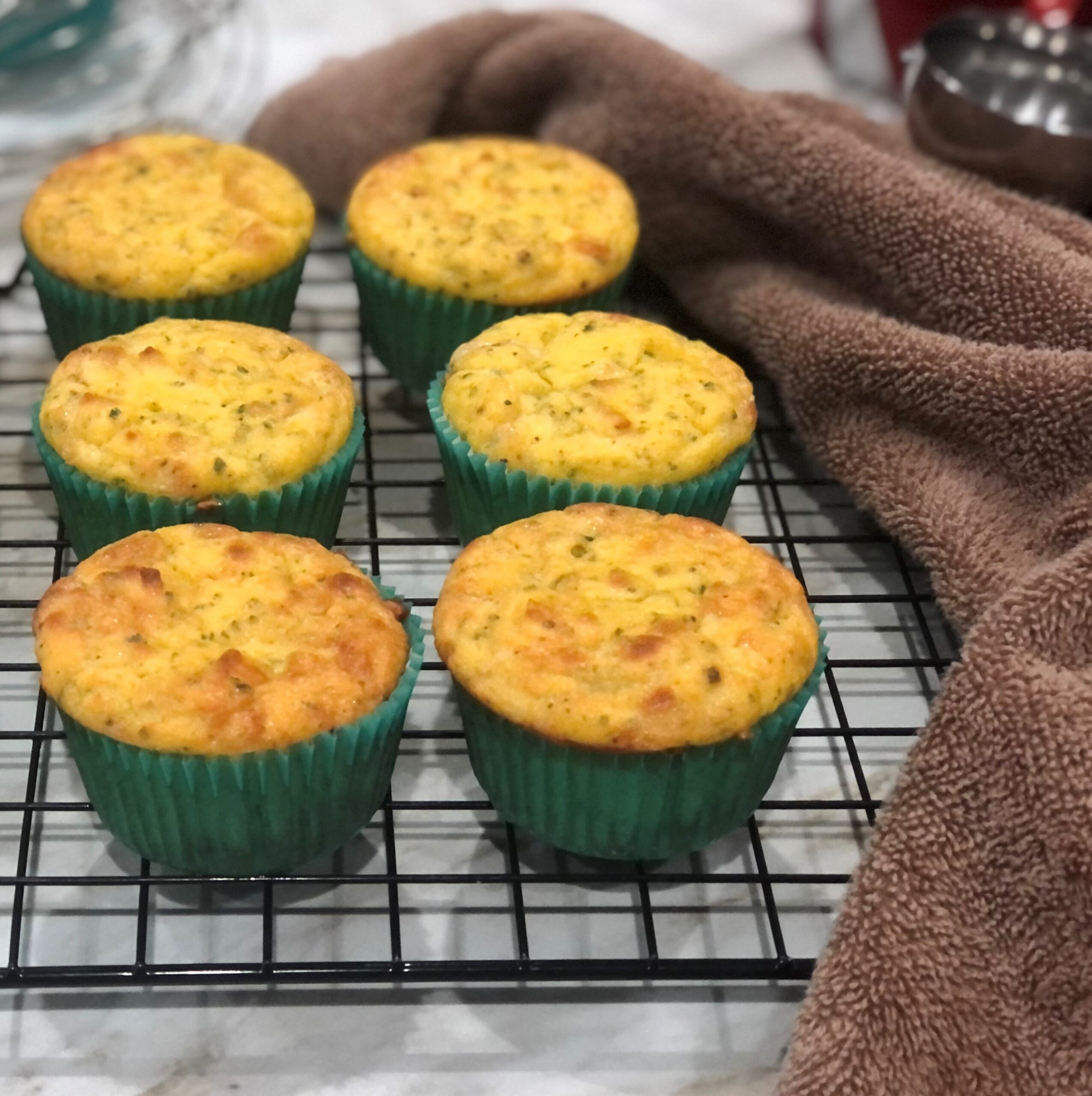 These savory muffins are a breeze to put together, and they make the perfect accompaniment to salads, soups, and stews. For a real treat, split them in half and serve them warm with butter.
Yield: 10 muffins
Serving size: 1 muffin
Ingredients:
3 tbsp. (42g) extra virgin olive oil
6 large eggs
1/2 cup (119g) cream
1/4 cup water (59.25g)
1 tbsp. (0.2g) freeze dried chives
2 tsp. (0.75g) dried parsley
1 tsp. (4g) natural, non-GMO granular erythritol
1/2 tsp. (1.55g) garlic powder
1/2 tsp. (3g) salt
1/4 tsp. (0.58g) black pepper
1/2 cup (56g) coconut flour
1/2 tbsp. (6.9g) baking powder
3oz (85.05g) parmesan cheese, freshly shredded
Directions:
Preheat the oven to 350 °F (180 °C) and line a muffin tin with paper liners.
Add everything except the coconut flour, baking powder, and cheese into a large bowl. Use a whisk to combine well.
Add the flour and baking powder to the mixture. Using an electric mixer, blend well to incorporate.
Fold in the cheese.
Using a soup ladle or an ice cream scoop, divide the batter evenly between ten muffin cups.
Bake the muffins for 3o-35 min. or until they're lightly golden brown and a toothpick inserted into the center comes out clean. Let them rest on a wire rack until they're cool enough to be handled.
Remove them from the pan, and place them onto a wire rack to finish cooling.