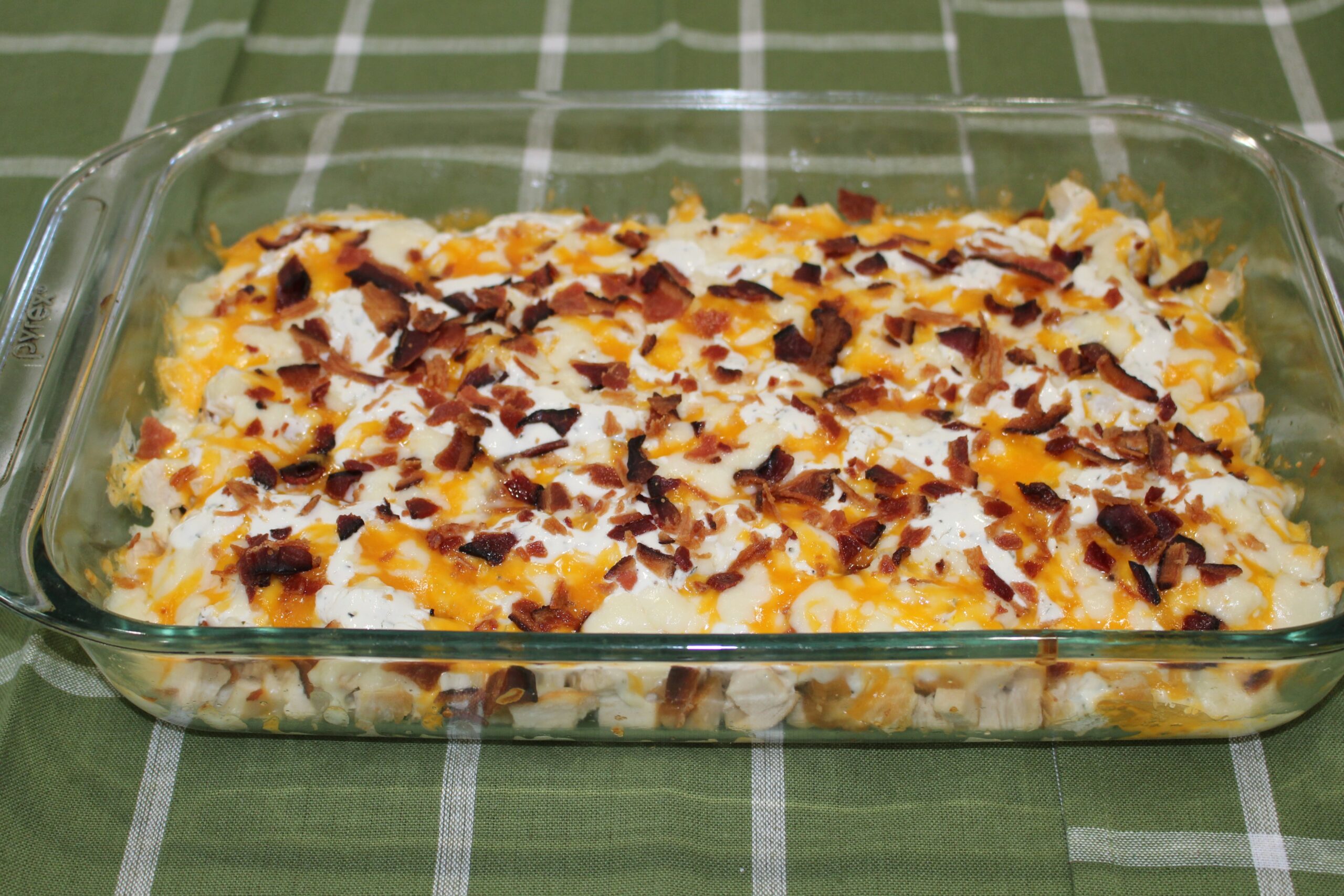 Chicken enveloped in creamy, cheesy, deliciousness, combined with just the right amount of garlicky ranch sauce, and topped with loads of crunchy bacon! Need I say more?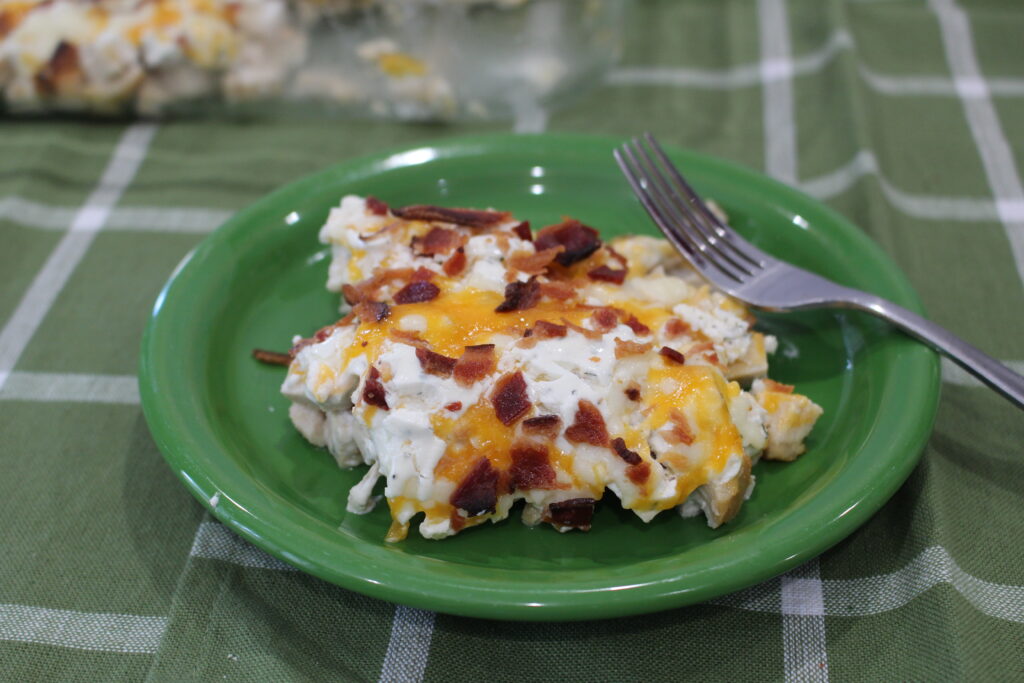 Yield: 6 servings
Ingredients for the Garlicky Ranch Sauce:
1 1/2 cups sour cream
1 tsp. apple cider vinegar
1 tsp. parsley
1 tsp. garlic powder
1/2 tsp. salt
1/8 tsp. black pepper
1/8 tsp. mustard powder
1/8 tsp. celery seeds
1/2 cup water, reserved
Ingredients for the casserole:
2 lb or 5 1/4 cups of cooked chicken, chopped
1 1/2 cups fresh mozzarella, shredded
1 1/2 cups cheddar cheese, shredded
5 slices cooked bacon, crumbled
Directions:
To make the Garlicky Ranch Sauce, combine the sour cream with all the herbs and spices, in a medium sized bowl. Mix well.
Cover the bowl, and chill in the refrigerator for at least one hour.
Remove the ranch sauce from the refrigerator. Whisk in the 1/2 cup of water. You may need a little more or less water, depending on the thickness of your sour cream. The finished consistency of your sauce should be that of a thick salad dressing.
Measure out a 1/2 cup of the ranch sauce and reserve for later.
Preheat the oven to 400° F.
Grease a 9″x 13″ baking pan.
Toss the shredded mozzarella and cheddar cheese together in a medium sized bowl. Set aside, until needed.
Spread the chopped chicken evenly across the bottom of your pan.
Using a spoon, top the chicken with all but the reserved 1/2 cup of the Garlicky Ranch Sauce. Make sure to spread the sauce evenly across the top of the chicken.
Sprinkle the combined cheeses evenly over the top of the chicken and ranch sauce.
Use a large spoon to drizzle the reserved 1/2 cup of Garlicky Ranch Sauce over the top of the cheese, in a crisscross pattern.
Sprinkle the crumbled bacon over the top of the casserole.
Place the casserole into the center of the preheated oven, and bake for 10 minutes, or until the cheese has melted.
Serve immediately.
You're welcome!