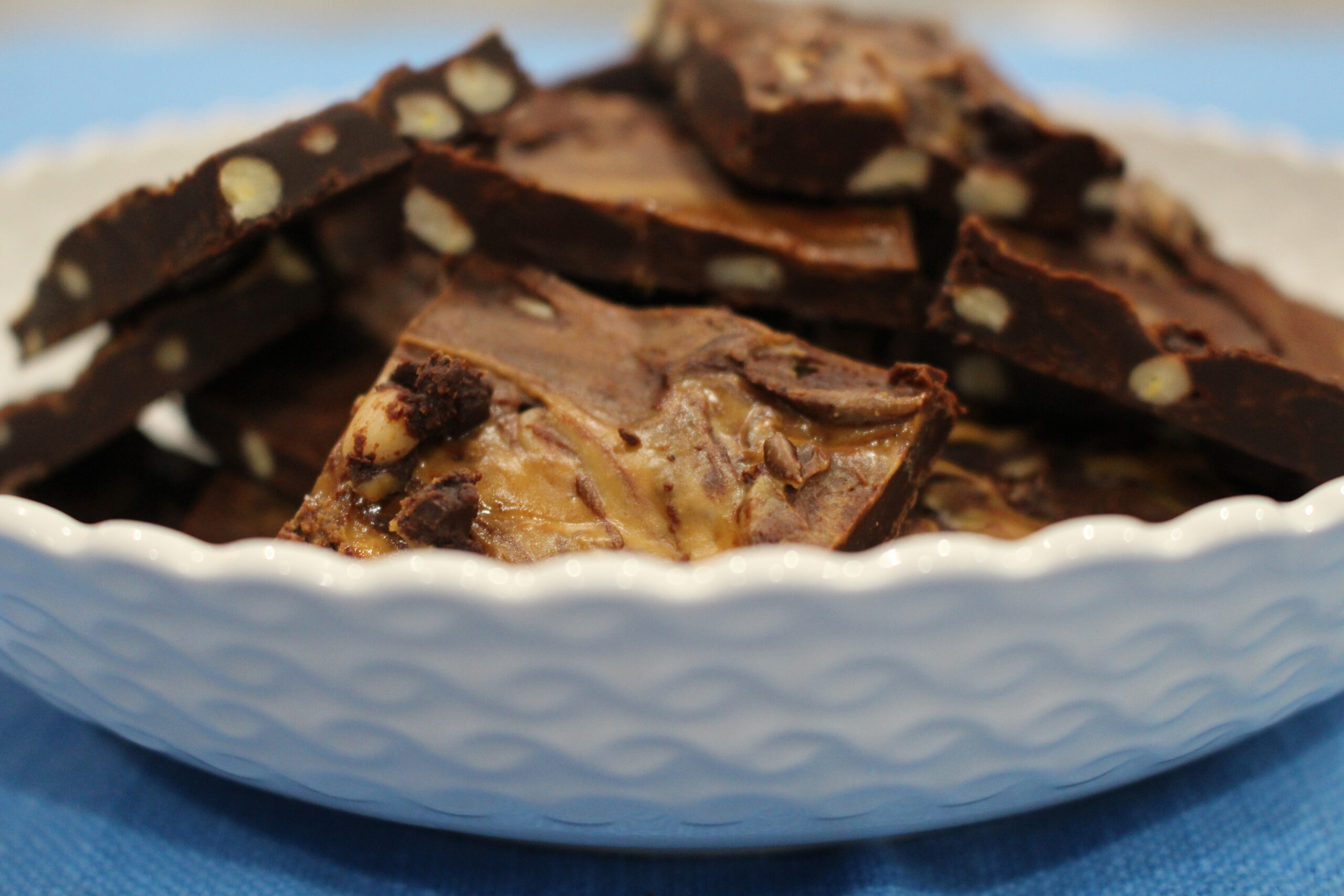 Silky, fudgy dark chocolate, swirled with creamy peanut butter and a satisfying crunch. This is the perfect indulgent yet guilt-free treat.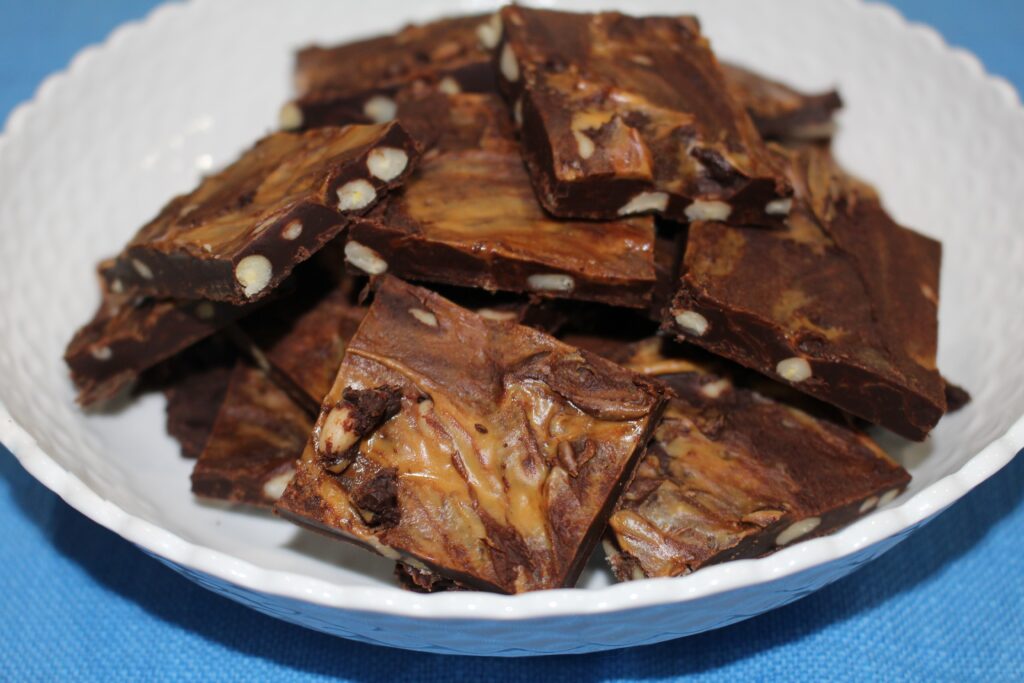 Ingredients:
6 oz 88% dark chocolate
1/8 cup heavy cream
1 tsp. vanilla
1 tsp. natural, non-GMO granular erythritol
1/4 cup pine nuts
1/4 cup + 1 tbsp. organic natural peanut butter
Directions:
Line a cookie sheet with parchment paper.
Using a sharp knife, chop up the chocolate into chip-sized pieces.
Place the chocolate, cream, vanilla, and erythritol into a small microwaveable bowl.
Microwave the chocolate mixture for 1 minute to melt the chocolate, and mix well to combine.
Mix in the pine nuts, and fold in 1/4 cup of the peanut butter. You don't want to completely mix it into the chocolate, you are going for more of a swirl or partial mix.
Use a rubber spatula to spread the chocolate mixture thinly and evenly across the prepared cookie sheet. The chocolate should be rectangular and about 3/8 of an inch thick.
Working quickly, use the spatula to swirl the remaining tablespoon of peanut butter into the surface of the chocolate.
Place the cookie sheet into the refrigerator for an hour or so, until the chocolate has set.
Use a pizza cutter to divide the candy into 24 equal pieces.
Store in a closed container, in the refrigerator.