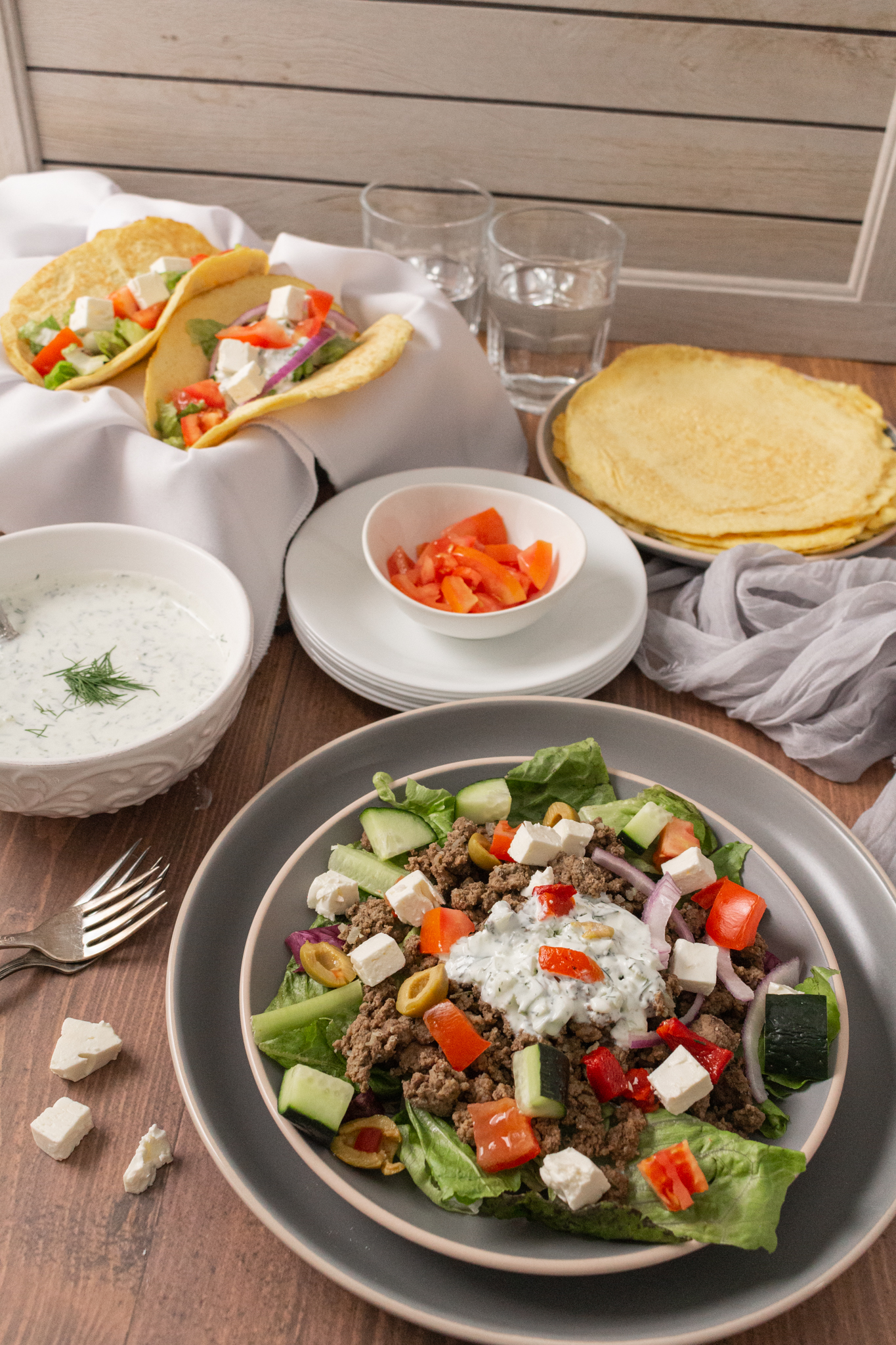 This flavorful dish is so simple to make, and it's a great way to add some pizzazz to your hamburger meat. Serve it over lettuce with your favorite Greek toppings to create a beautiful gyro platter or fill flourless tortillas to make delicious gyro sandwiches. Popular toppings include crumbled feta cheese, cucumbers, onions, tomatoes, olives, and Tzatziki sauce. I made this recipe with beef, but you can use whatever ground meat or poultry that's on hand.
Yields: 6 servings
Ingredients:
2 lb ground beef
1 tbsp. dried minced onion
1 tsp. garlic powder
2 tsp. dried rosemary, crushed
1 tbsp. dried oregano
3/4 cup water
salt and pepper
Directions:
Place the minced onion, garlic powder, rosemary, and oregano into a small bowl. Mix well, and set aside for now.
In a large skillet over medium heat, brown the ground beef. While the meat is cooking, use a large spoon to continuously stir and break the meat apart.
When the meat is completely browned, remove it from the heat, and drain off the excess liquid from the pan.
Return the pan to the heat. Pour in the previously reserved spices, and mix well to combine them with the meat.
Add in the water, and mix well. Add salt and pepper to taste.
Cover the pan, and allow the meat to simmer for a few minutes.
Uncover the pan, and stir the meat until the liquid has all evaporated.
Remove from the heat, and serve immediately.
Helpful tip: You can also use this gyro spice blend to flavor burgers or meatloaf, and as a rub for lamb chops or pork!