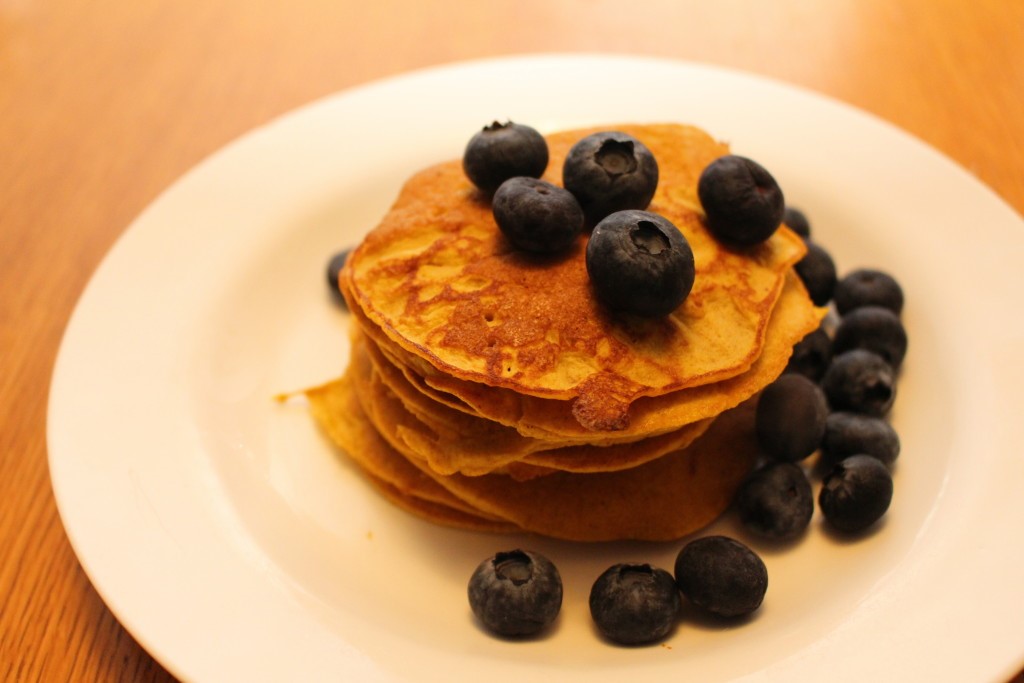 These delicate little pancakes are a delightful treat for breakfast. They combine the wholesome goodness of pumpkin with the comforting flavors of cinnamon and ginger.
Yield: approx. 21 small pancakes
Serving size: 7 pancakes
Ingredients:
1 cup pureed pumpkin
3 large eggs
2 large egg whites
1/4 cup almond meal/flour
3/4 tsp ground cinnamon
1/2 tsp ground ginger
1/8 tsp. allspice
a pinch of salt
1-2 tsp of extra virgin coconut oil, or grass fed butter
Directions:
Place all of the ingredients, except oil/butter, into the blender.
Blend until well combined. For the last few seconds, put the blender on whip to aerate the batter.
Heat your non-stick pan or griddle to about 350° F.
Place your oil in the pan to melt, and coat the surface.
Cook until bubbles cover the top. Flip the pancakes over, and cook until cooked through and golden on both sides.
Serve with fresh berries, slathered with butter, nut butter, or topped with a little whipped heavy cream!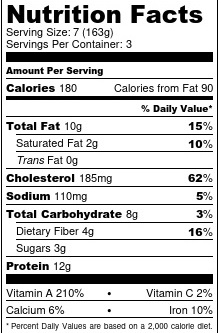 Please give this recipe a thumbs up on Facebook, it would mean a lot.
More great recipes coming soon. Also try Fluffy Almond Flour Pancakes.
Have a great day!