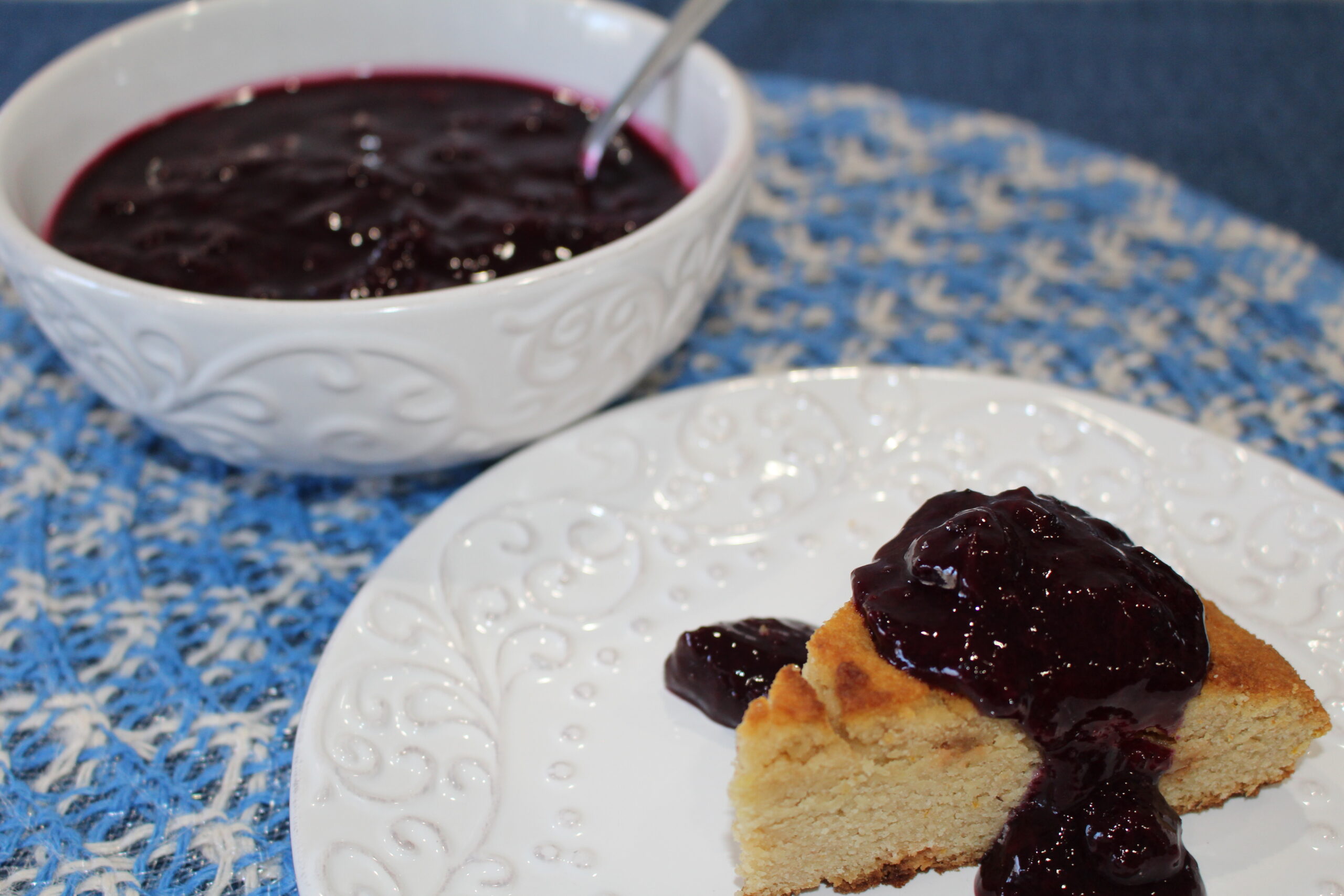 This fresh blueberry jam brings forth all the sweetness of summertime. Enjoy it over keto ice cream, on biscuits, waffles, peanut butter pancakes, or on top of your freshly baked Irish soda bread.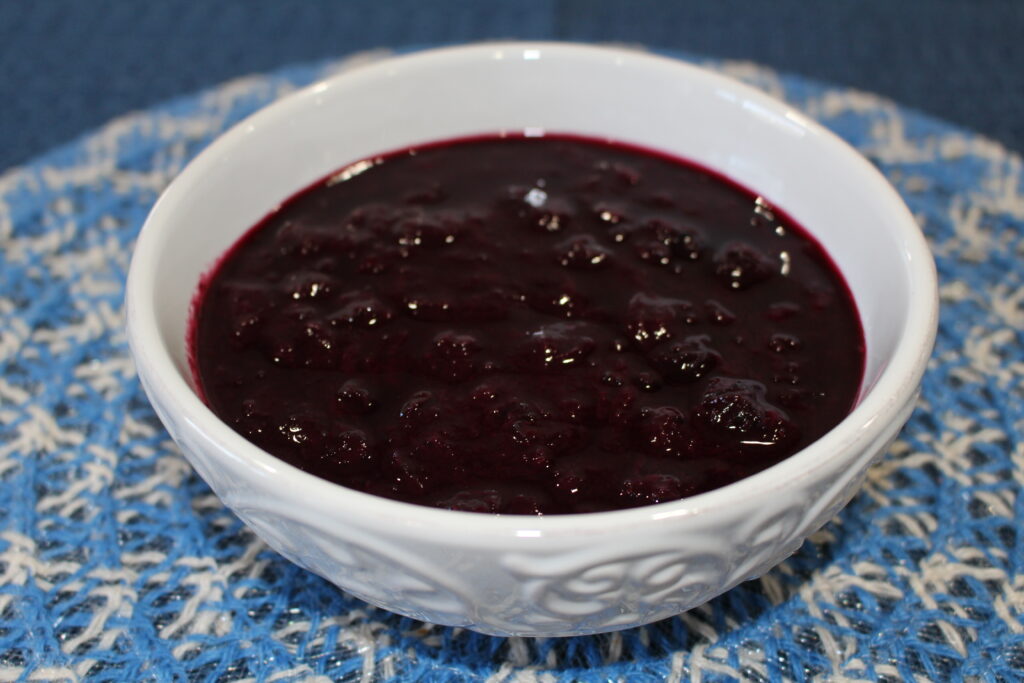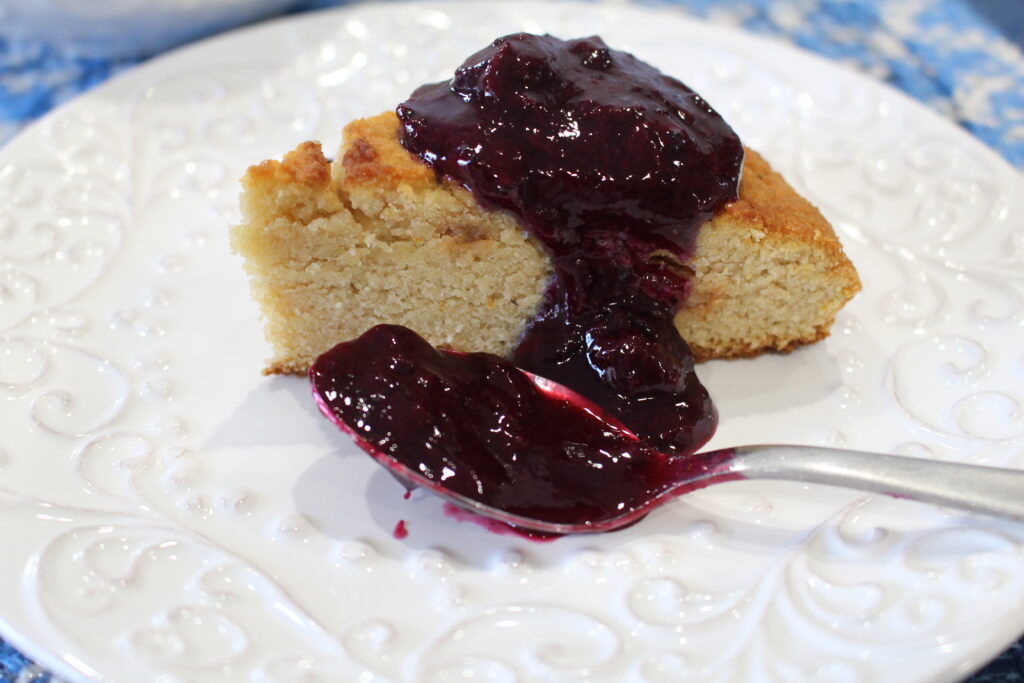 Yield: 1 1/2 cups
Serving size: 1 tbsp.
Ingredients:
4 cups fresh blueberries, washed and picked through
1 1/2 cups water
1 tiny pinch of salt
Directions:
Place all the ingredients into a 4 qt. saucepan.
Bring to a full boil for 2-3 minutes, stirring constantly.
Lower the heat to achieve a fast simmer. Continue to cook, stirring frequently, for another 15-20 minutes. While the jam is cooking, use a spoon to remove any pink foam that gathers on the surface of the jam.
The jam is done cooking when it's similar in thickness to cream of wheat, your spoon leaves a vanishing trail in the jam when you drag it through, and it is no longer producing pink foam.
When the jam is done, remove it from the heat.
Allow the jam to cool on a cooling rack for 10-15 minutes before placing it, uncovered, into the refrigerator to cool.
When the jam is completely cool, place it into a covered jar or container, and store it in the refrigerator.