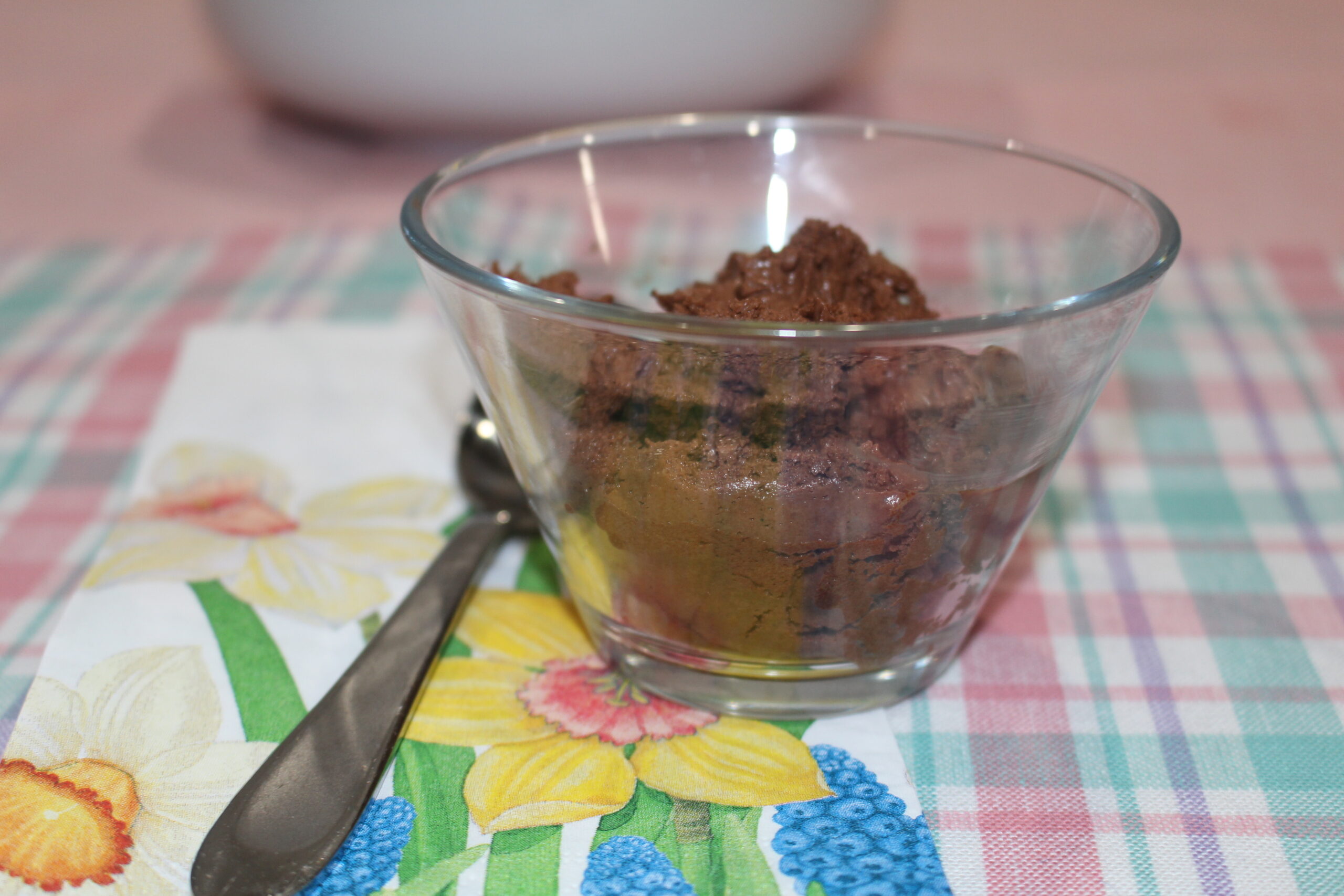 A favorite of chocolate lovers around the world, this classic french dessert is surprisingly simple to make.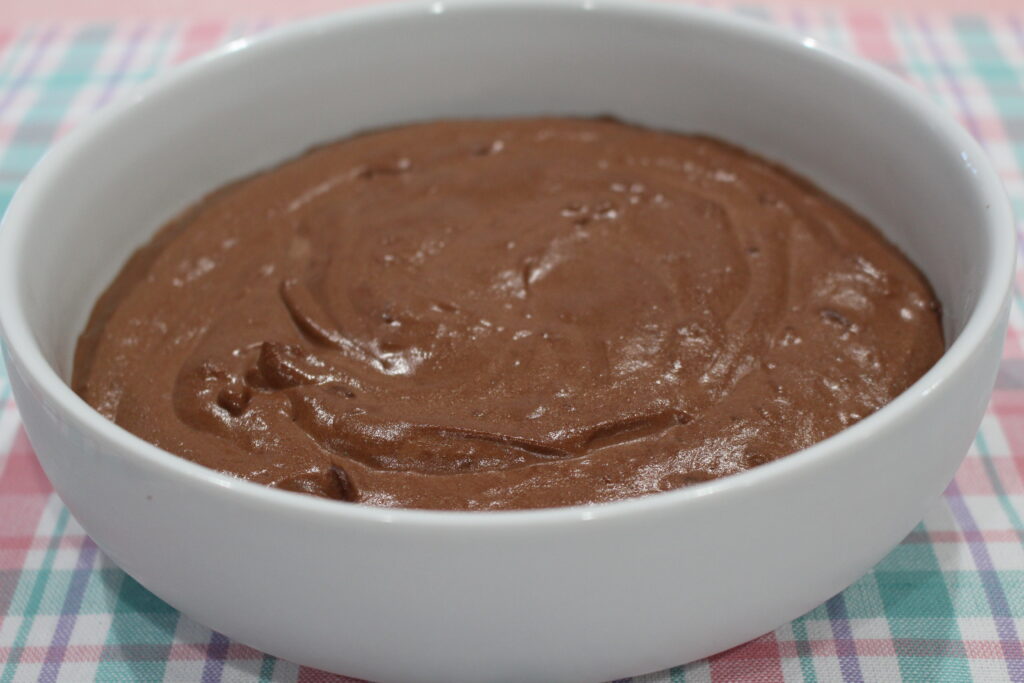 Yield: 3 3/4 cups
Serving size: 1/2 cup
Ingredients:
6 oz 80% dark chocolate, roughly chopped
1/3 cup very hot coffee
2 tbsp. water
2 tbsp. pure vanilla extract
4 eggs, separated
5 tsp. non-GMO confectioners/powdered erythritol
1/4 tsp. cream tartar
Directions:
In a small bowl, beat the egg yolks with the vanilla, and set aside.
Place the chocolate into the bowl of a food processor that has been fitted with a steel blade. Process until the chocolate resembles a fine powder.
With the food processor running, pour the hot coffee in through the feed shoot. Process until smooth.
With the processor still running, add the water, followed by the egg yolks and vanilla mixture, through the feed shoot. Process until smooth and shiny. Set aside.
In another bowl, using an electric mixer or a whisk, whip the egg whites with the cream of tartar until foamy, and beginning to thicken. Add in the erythritol, and continue to whip until stiff peaks form and there is no longer any liquid in the bottom of the bowl.
Use a rubber spatula to scrape the chocolate mixture from the food processor bowl into a large clean bowl.
Use a rubber spatula to add the whipped egg whites to the bowl with the chocolate. Use the spatula to fold the chocolate and egg whites together until well combined and there are no white streaks in the chocolate.
Spoon the chocolate mousse into one large serving bowl, or into individual glasses. Chill for several hours until the mousse is firm.
Serve with whipped cream if desired.