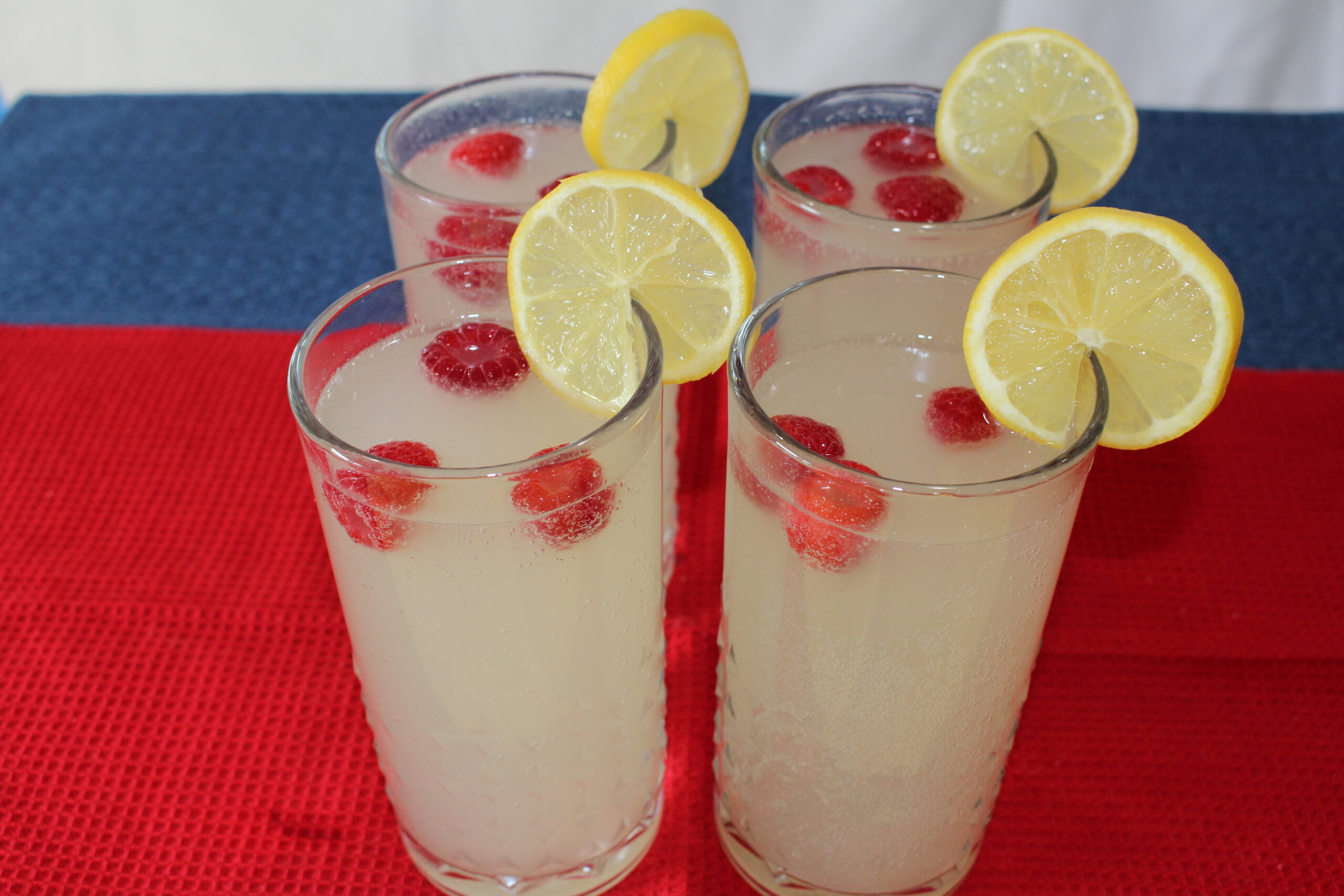 This refreshing rum punch has just the right amount of sweetness and fizz. It's the perfect cocktail to serve for Purim, Easter, or for any special occasion.
Yield: 8 servings
Serving size: 16 oz
Ingredients:
1 cup natural, non-GMO granular erythritol
1 cup water
1 tbsp. pure raspberry extract
juice of 6 lemons
4 cups ice cubes
80 oz club soda, chilled
1 cup light rum
Directions:
Place the erythritol into the bottom of a 1 quart mason jar.
Add the water to the jar. Place the lid of the jar on tightly. Shake the jar vigorously to dissolve the erythritol and combine it with the water.
Add the raspberry extract and the lemon juice to the jar. Place the lid of the jar on tightly, and shake again. This is your cocktail mix.
Place the 4 cups of ice into a blender. Add the cocktail mix and the rum to the blender. Cover and blend until all the ice is crushed and the mixture is frothy.
Pour 6 oz of the lemonade rum concoction into each glass, and top with 10 oz of chilled club soda.
Garnish with fresh raspberries and lemon slices, if you like.
Enjoy!