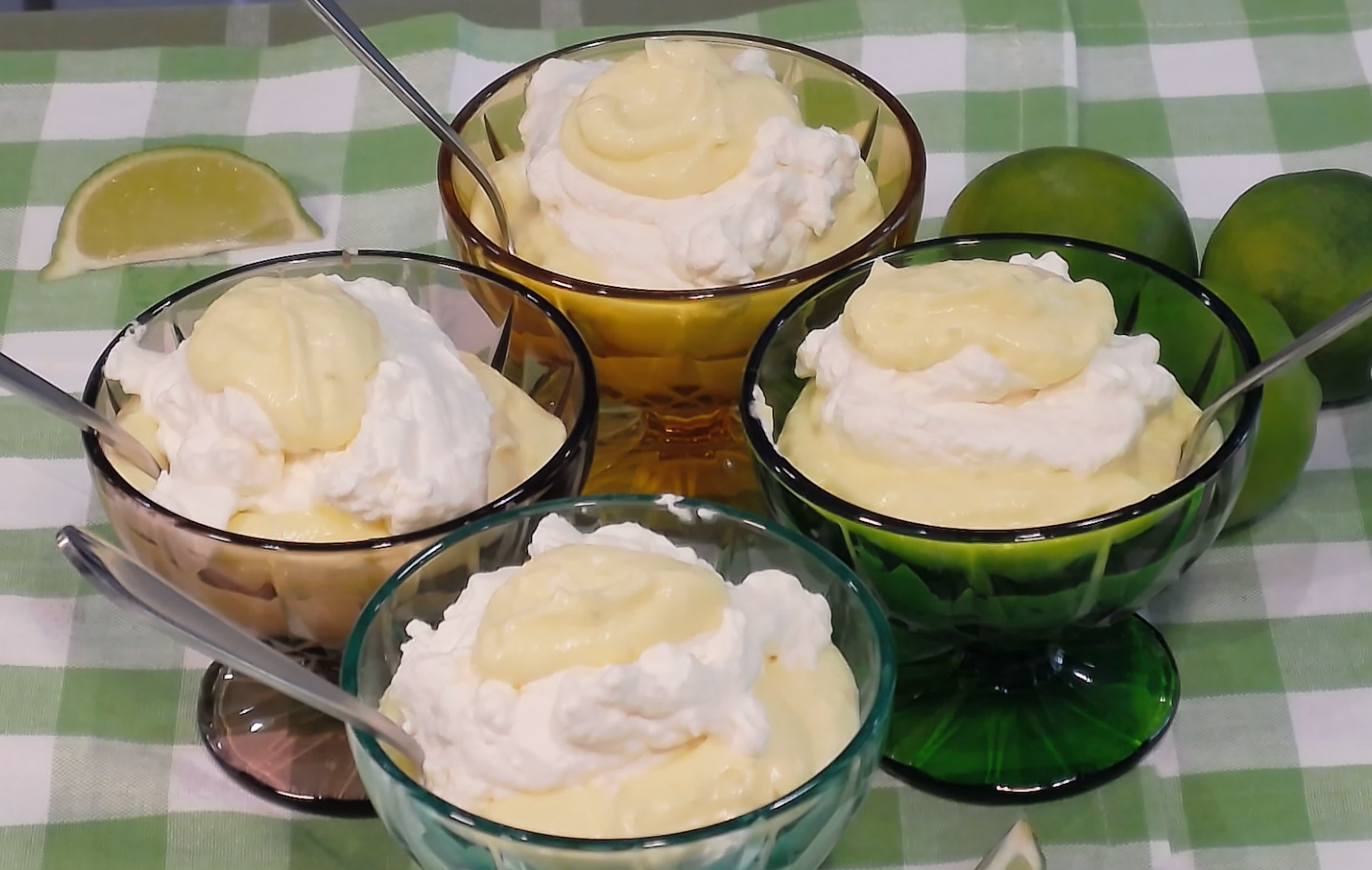 Summer Lime Parfaits are the perfect ending to any summertime meal. These parfaits are simple to make, and they're so deliciously silky, creamy, and refreshing. Best of all, they're only four carbs each, so you can feel free to enjoy them!
Yield: 4 parfaits
Serving size: 1 parfait
Ingredients:
3 large eggs
1 1/2 cups heavy whipping cream
6 tbsp. freshly squeezed lime juice
1 tsp. fresh lime zest
2 tbsp. mascarpone cheese
1 tsp. pure vanilla extract
Directions:
Preheat the oven to 350 F
For this recipe you'll need an 8 inch by 8 inch baking pan.
Crack the eggs into a bowl. Add in ½ cup of heavy cream, the lime juice, lime zest, and 3 tbsp. of erythritol.
Using an electric mixer, whip until well combined and frothy. This is going to be a creamy lime custard when it's all done.
Grab your baking pan and pour the custard batter into it.
Place the pan in the center of the preheated oven and bake for 20 minutes or until just set.
Set the pan onto a wire rack to cool for 15 minutes.
Once the custard has cooled, place it into the refrigerator to chill.
While the custard chills make the whipped cream as follows.
Add 1 cup of heavy cream, 1 1/2 tbsps. of erythritol, the mascarpone, and the vanilla to a clean bowl.
Using an electric mixer, whip the cream until it forms stiff peaks.
Place the whipped cream on the side for now and grab the custard from the fridge.
Using a rubber spatula, scrape the custard from the pan and transfer it to a clean bowl.
Using the electric mixer, whip the custard until it's silky smooth and creamy. Assemble the parfaits as follows.
Filling 4 dessert glasses approx. 1/3 of the way full, with the whipped cream.
Spoon equal amounts of custard into each glass, reserving four large spoonfuls for later.
Evenly divide the rest of the whipped cream among each parfait.
Place 1 spoonful of the reserved lime custard decoratively on the top of each parfait.
Enjoy!