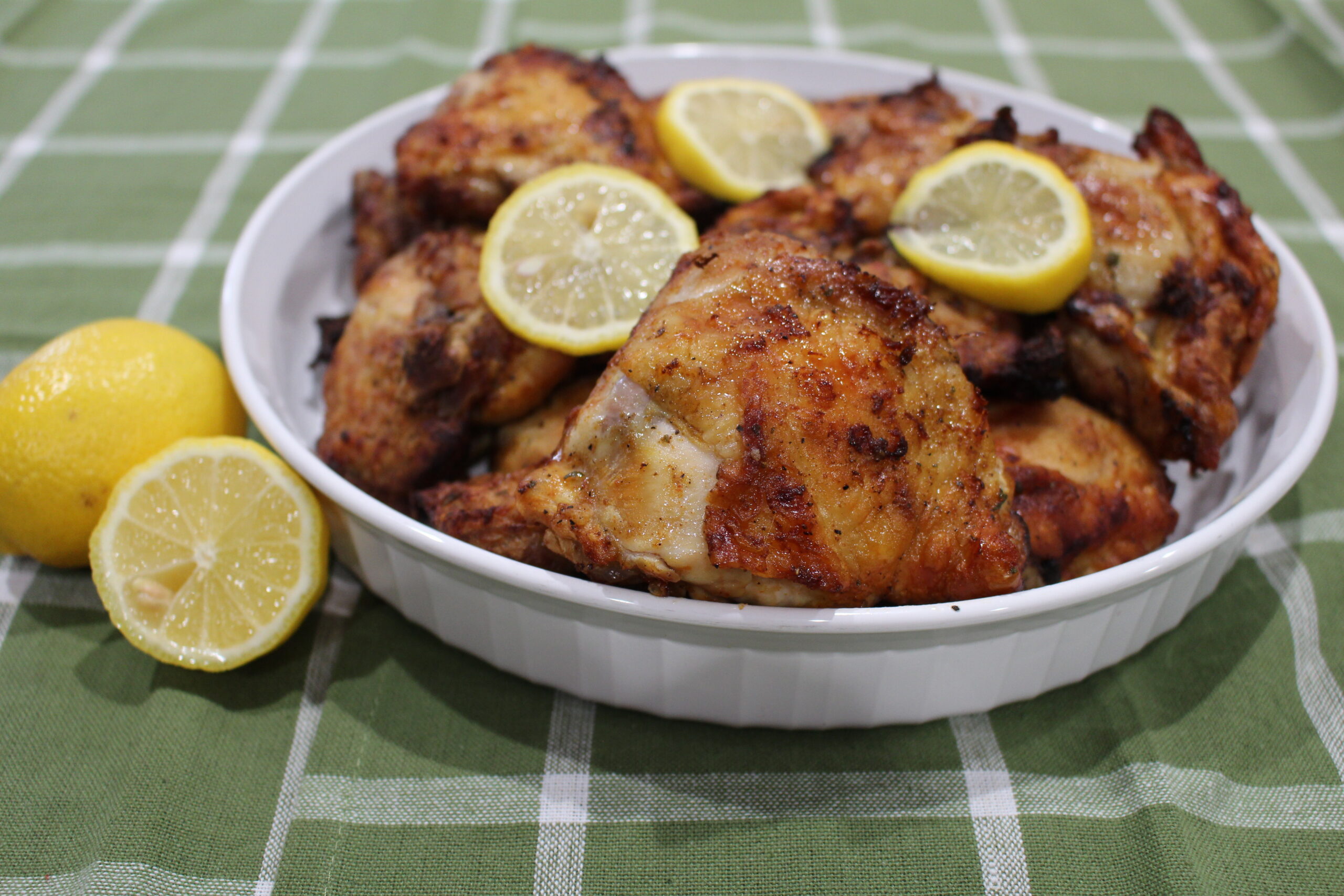 I love this marinade because it's an easy way to elevate any cut of chicken into the most incredibly flavorful dish. My favorite cut is chicken thighs. This marinade will easily coat approximately 12 thighs, but you can use it on legs, wings, or even on chicken breasts if you prefer.
Ingredients:
4 tbsp. fresh lemon/lime juice
1/2 cup extra virgin olive oil
6 cloves of garlic, minced or 1 tbsp. garlic powder
1 tsp. salt
2 tsp. black pepper
2 tsp. cumin powder
2 tsp. smoked paprika
1/2 tsp. turmeric
1 tsp. dried parsley
dash of cinnamon
Directions:
Combine all the above ingredients in a bowl. Mix well.
Arrange the chicken to be marinated in a large baking dish.
Pour the marinade over the chicken. Turn each piece of chicken over in the marinade, to coat all sides.
Cover the baking dish, and place in the refrigerator for at least 2 hours, turning the chicken halfway through for even marinating.
Grill the chicken on the barbecue, blot and cook in an air fryer, or cook uncovered in a 350° F oven until cooked through with an internal temperature of at least 165° F.