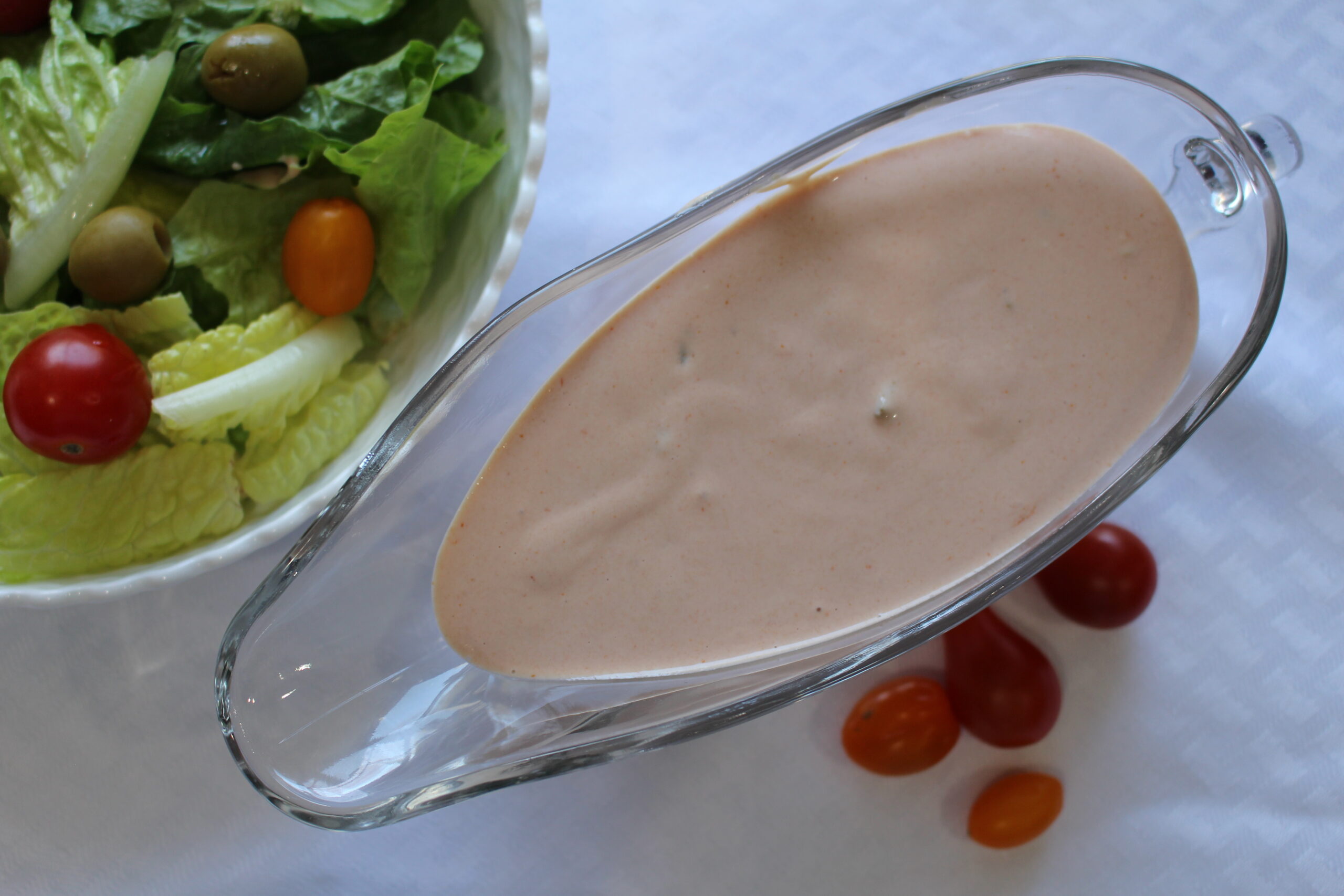 This recipe is so good. It's simple to make, only has three ingredients, and goes great with so many things. I've included a more traditional version of the recipe, along with a spicy variation for you to enjoy. Both versions are great as a dip for fresh veggies, or as a topping for things like burgers, salads, and hard boiled eggs, The spicey version also makes a nice alternative to buffallo sauce for chicken wings.
Yield: 1 1/2 cups
Serving size: 2 tablespoons
Ingredients for Traditional Thousand Island Dressing:
Ingredients for Spicy Thousand Island Dressing:
Directions:
Place all the ingredients for the dressing of your choice into a small bowl.
Mix well to combine.
Cover the bowl or transfer the dressing to a mason jar with a lid.
Allow the dressing to chill in the refrigerator for at least one hour before serving.