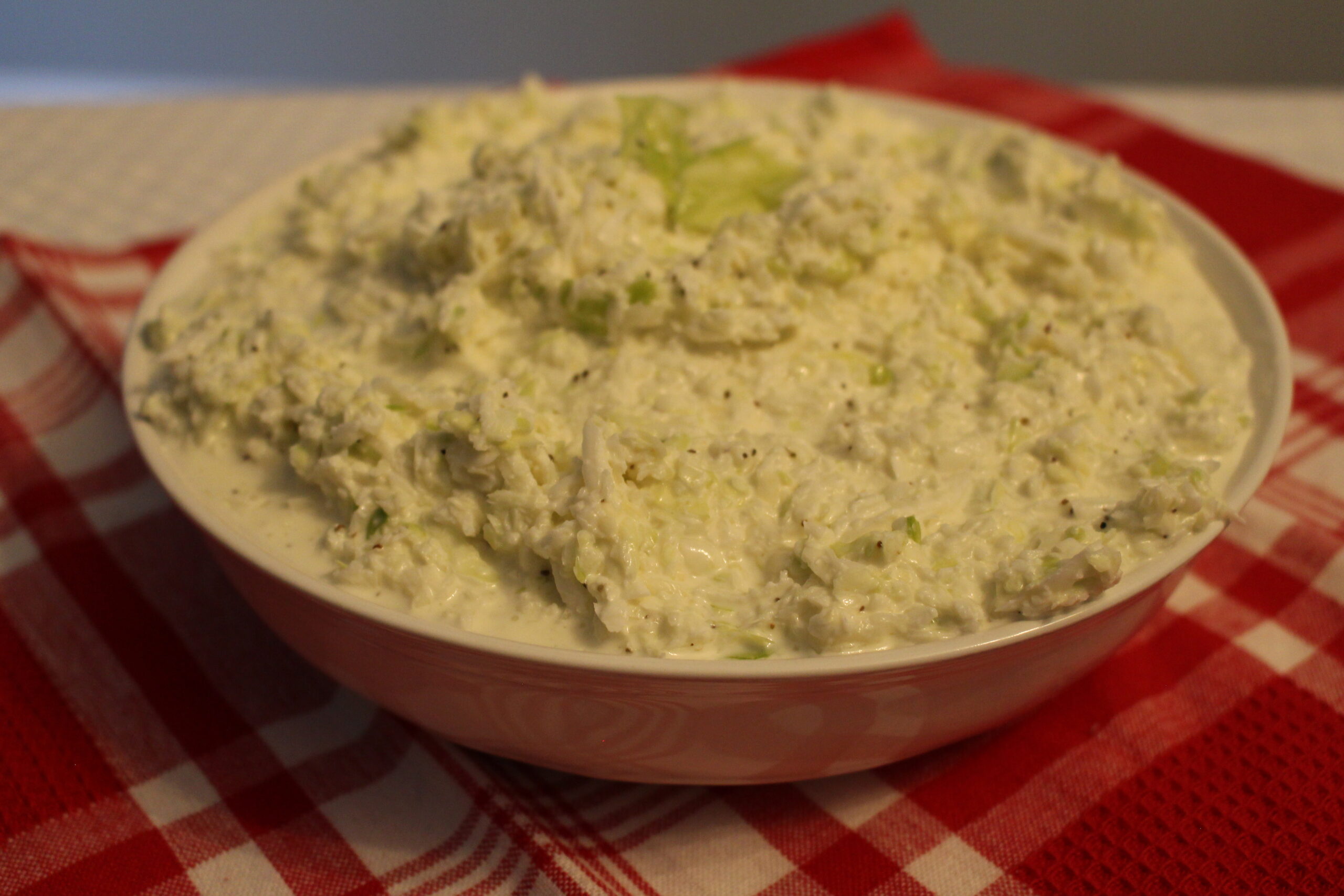 This coleslaw recipe is a ketofied adaptation of my dad's original recipe. He was a long-time NYC deli man in his heyday, and he made all of his deli salads from scratch. The original version was always a staple offering at family gatherings, picnics, and barbeques. I love this recipe and make it often for my own family. It's not only a great side dish, but it also makes a zippy topping for sandwiches and hotdogs.
Plan on making this salad a day or two prior to serving. It needs to be chilled in the refrigerator for at least 24 hours to allow the flavors to meld and the cabbage to become tender.
Yield: 7 1/2 cups
Serving size 1/3 cup
Ingredients:
Directions::
If using a fresh head of cabbage, wash the outside of the cabbage, cut it in half and then rinse the cut sides under the water. Pat dry with a clean dishtowel or paper towels.
Using a sharp knife, remove the entire stem from the cabbage.
Cut the halves into small enough pieces to fit into the feed tube of your food processor.
Fit the bowl of your food processor with the grating blade. Add the cabbage pieces one at a time, through the feed tube, and pulse to grate the cabbage. If you don't have a food processor, you can grate the cabbage on a box grater's large holes instead.
Transfer the grated cabbage into a large bowl.
In a smaller bowl, use a whisk to combine the remaining ingredients to make the dressing.
Add the dressing to the cabbage in the large bowl.
Use your hands to massage and mix the cabbage with the dressing.
Transfer the coleslaw to a covered container and refrigerate for at least 20-24 hours.
Enjoy!