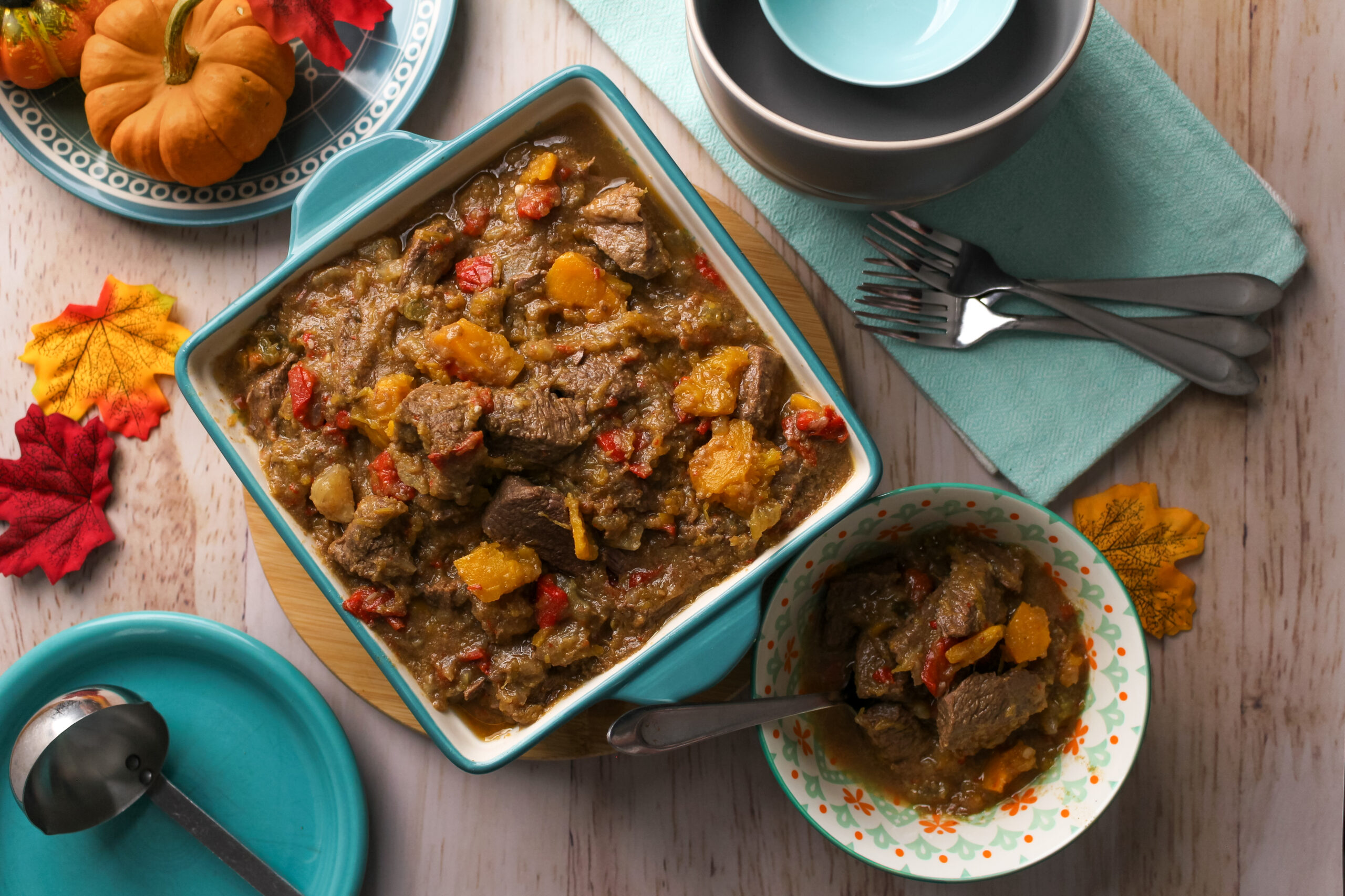 A hearty beef stew recipe that the whole family can enjoy, my Beef Stew with Pumpkin and Fennel is the perfect, cozy meal to warm you up on a crisp autumn day. It's nourishing, filling, and so flavorful it's sure to become a favorite that you'll want to keep in rotation for the entire fall season!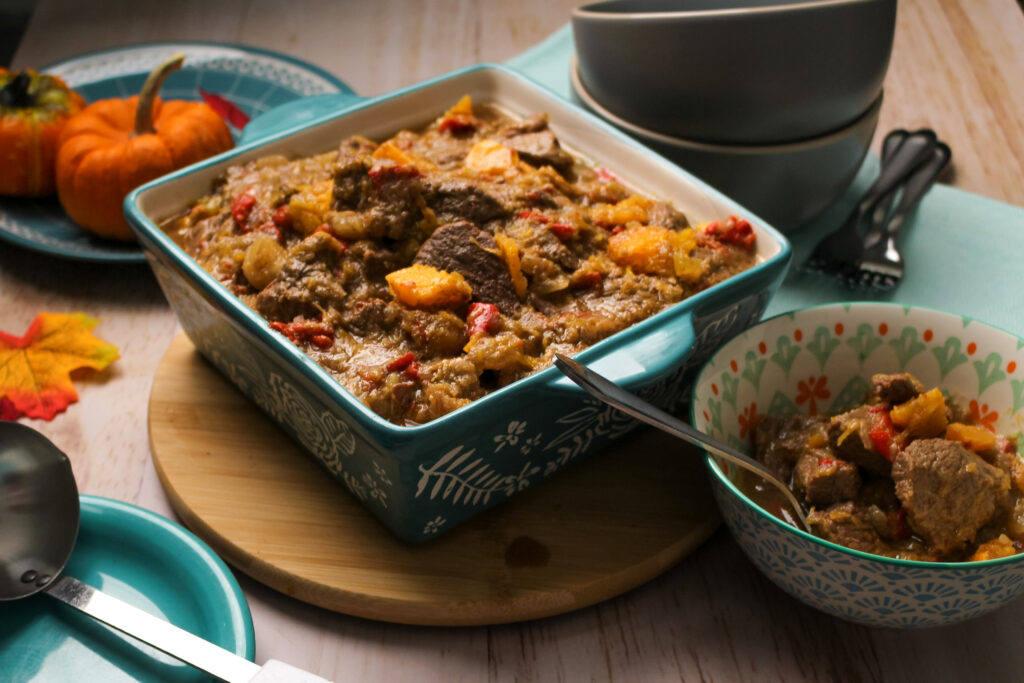 Yield: 10 1/2 cups
Serving size: 1 cup
Ingredients:
3 lb (1360.78g) stew meat (beef chuck)
2 tbsp. (14g) coconut flour
1/8 tsp. (0.39g) garlic powder
1/8 tsp. (0.30g) onion powder
1/8 tsp. (0.25g) smoked paprika
1/8 tsp. (0.75g) salt
1/8 tsp. (0.29g) ground black pepper
1 stalk of celery, sliced or chopped
1/2 onion, peeled and chopped
1 red bell pepper, chopped
6 oz (170.1) of fennel bulb, chopped
2 cloves garlic, peeled and chopped
5 tbsp. (70g) extra virgin olive oil
1 tsp. spicey brown mustard
2 tbsp. (30g) coconut aminos, here's a link to my preferred brand
4 cups (948g) of water
10 oz (238.5g) fresh pumpkin, peeled and cut into large cubes
Directions:
Combine the coconut flour with the onion powder, garlic powder, smoked paprika, salt, and pepper in a small bowl. Using a small fork or whisk, mix well.
In a large bowl, toss the stew meat with the flour mixture to evenly coat the meat.
In a large frying pan, sautee the celery, onion, bell pepper, fennel, and garlic in two tablespoons of the oil, until fragrant. While sauteeing, add a sprinkling of salt to the vegetables to help them along.
Using a slotted spoon, transfer the vegetables into a large stockpot.
Add two-three more tablespoons of oil to the pan, and in batches, brown the stew meat on all sides. Transfer the browned meat into the pot with the vegetables.
With the heat still on, deglaze the frying pan by adding the coconut aminos, mustard, and about a cup of water into the pan. Mix well, and use the spoon to scrape up the browned bits from the bottom of the pan. Mix until all the bits have melted into the liquid.
Add the liquid from the pan and the rest of the water into the pot of meat and vegetables.
Bring the stew to a boil, then reduce the heat, cover, and allow the stew to simmer for 1 1/2 hours or until the meat is tender.
Once the meat has tenderized, add the cubes of pumpkin into the stew. Recover and simmer for about 20 minutes more or until the pumpkin is tender.
Serve Immediately. This stew can be made ahead and reheated. While it is scrumptious on the day it is made, this stew is even better on the next day!