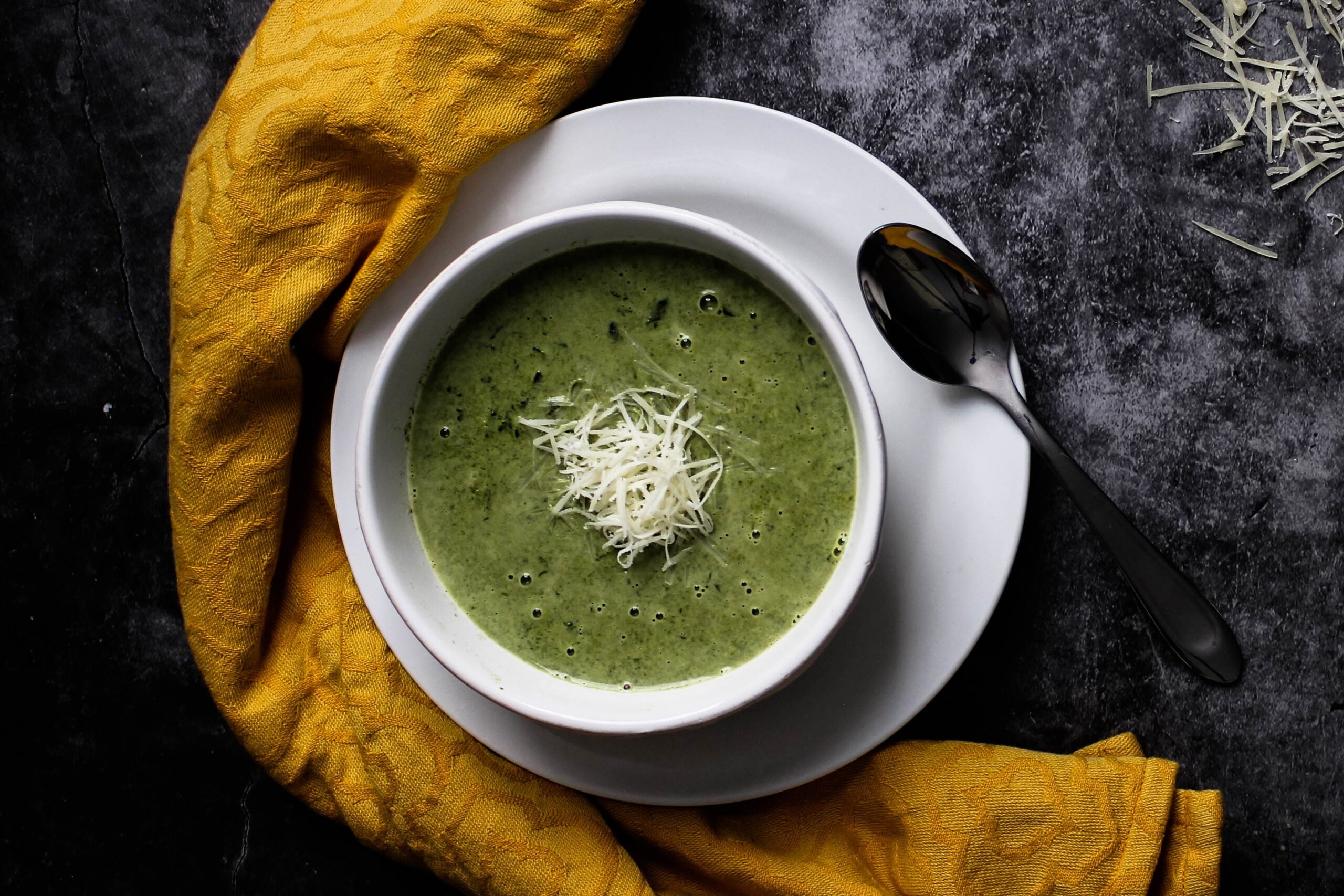 If you've been craving a creamy, satisfying, delicious spinach soup, then this is the recipe for you! You'll love this Cream of Spinach Soup because it's so good and it's so simple to prepare that you can have it on the table and ready to enjoy in a jiff!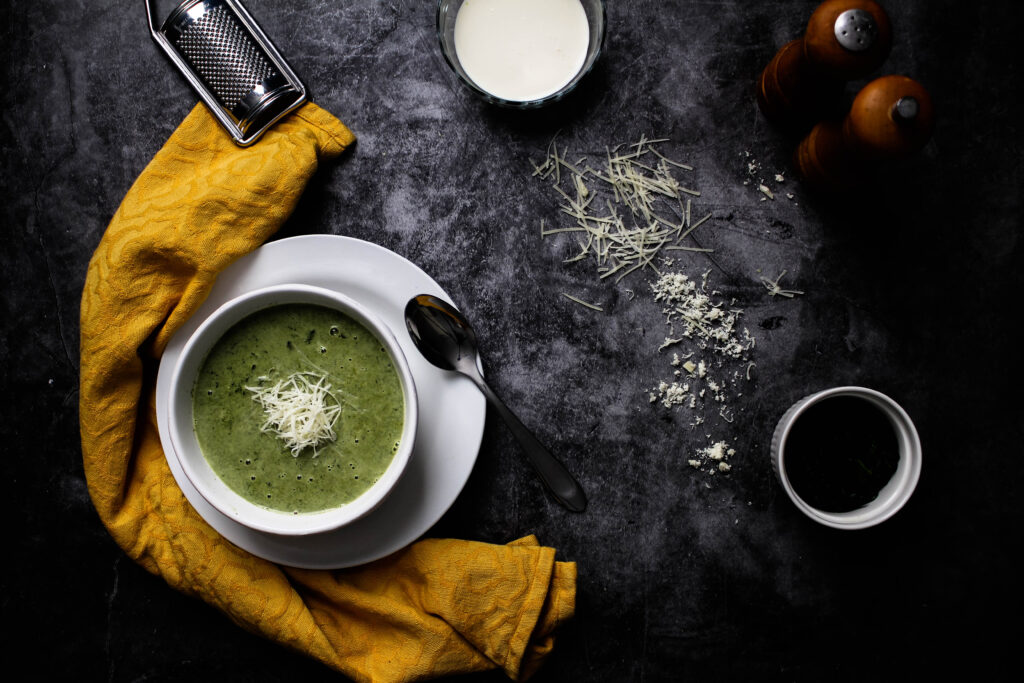 Yield: 4 2/3 cups (236g)
Serving size: 1 cup
Ingredients:
1 tbsp. (14.2g) unsalted butter
1/2 small onion, peeled and chopped
1 clove garlic, peeled and chopped
1 cup (190g) fresh/frozen chopped spinach, cooked
1 cup (238g) heavy whipping cream
1/2 cup (28.35g) freshly grated parmesan cheese
2 cups (480g) chicken broth/stock
1/16 tsp. (0.13g) ground nutmeg
4 oz (113.4g) cream cheese cubed
salt and pepper
Directions:
Using a four-quart (3.79 liters) saucepan or soup pot, sautee the onions and garlic in the butter until fragrant and translucent.
Add the stock and half the spinach to the pan. Simmer for five minutes.
Add the Parmesan cheese, heavy cream, cream cheese, and nutmeg to the simmering soup.
Mix well until the cheeses have melted into the soup.
Use an immersion blender to puree the hot soup carefully. (If you don't have an immersion blender, you can blend the soup in small batches in a regular blender. To do this, let the soup cool a little and be careful not to fill the blender more than 1/3 of the way each time. It's also a good idea to remove the center cap from the blender's lid to avoid a pressure build-up which can cause the hot soup to splash up and burn you. To avoid splatters, you can lay a thick clean towel across the opening and avoid putting your hand on the top of the blender while it's running.)
Add the remaining spinach to the pureed soup, and season with salt and pepper to taste.
Simmer for another five minutes.
Serve immediately.