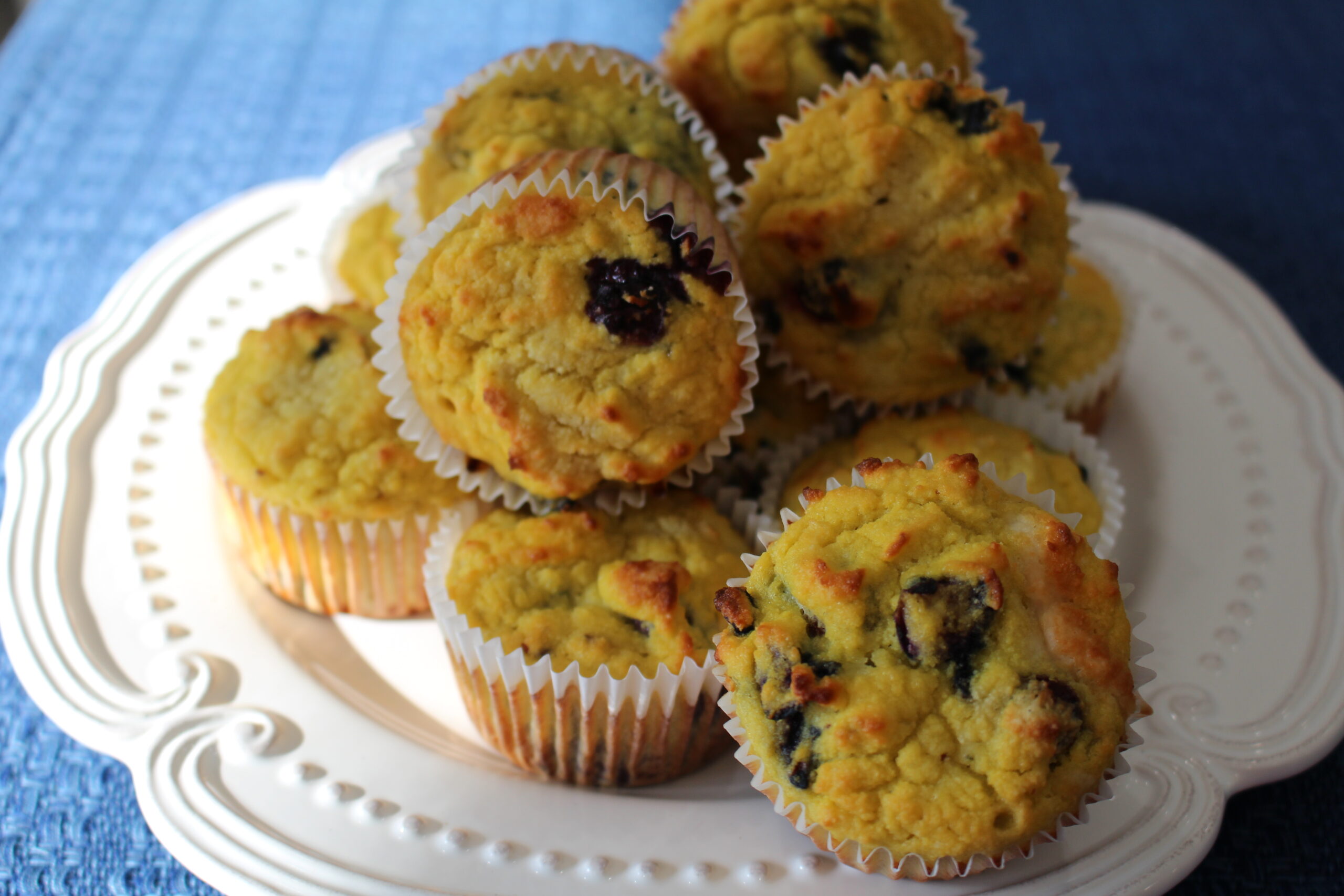 Pillowy muffins with sweet juicy blueberries.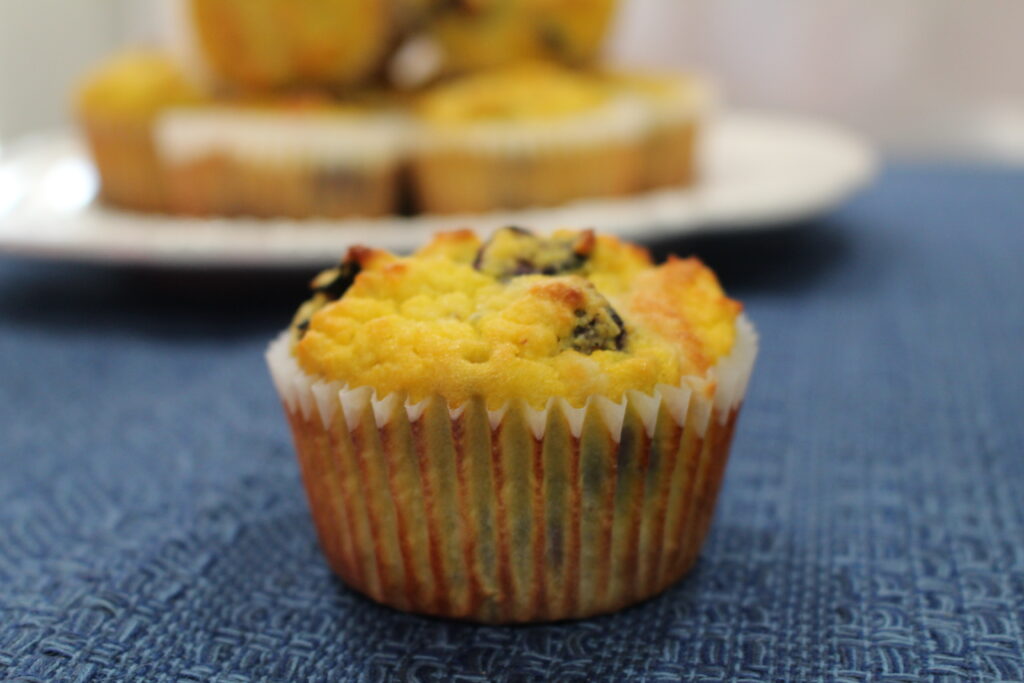 Yield: 12 muffins
Serving size: 1 muffin
Ingredients:
6 large eggs
3 tbsp. organic coconut butter
3/4 cup dairy or non dairy milk
1/2 tbsp. pure vanilla extract
2 tbsp. + 1/2 tbsp. natural, non-GMO granular erythritol
1/2 cup coconut flour
1 1/2 tsp. baking powder
3/4 cup blueberries, picked through and washed
Directions:
Preheat oven to 350° F
Use baking cups to line a 12 cup standard muffin tin.
Soften the entire opened jar of coconut butter for about 30 seconds to 1 minute in the microwave. Mix well.
In a mixer fitted with the whisk attachment, beat the eggs, coconut butter, milk, vanilla extract, and 2 tbsp. of the erythritol at high speed until foamy, about 2 minutes.
Add the flour and baking powder to the egg mixture, and mix on medium speed until well combined.
Use a fork to mash 1/4 cup of the blueberries.
Use a rubber spatula to fold the crushed berries, and the remaining 1/2 cup of whole blueberries into the batter.
Spoon the batter into the prepared muffin tin. Divide the batter evenly among the cups, and make sure to get some blueberries into each one.
Sprinkle the remaining 1/2 tbsp. of erythritol over the top of the muffins.
Bake on the center rack of the preheated oven for about 30 minutes, or until the muffins are lightly golden brown and a toothpick inserted near the center of a muffin comes out clean.
Cool on a wire rack.