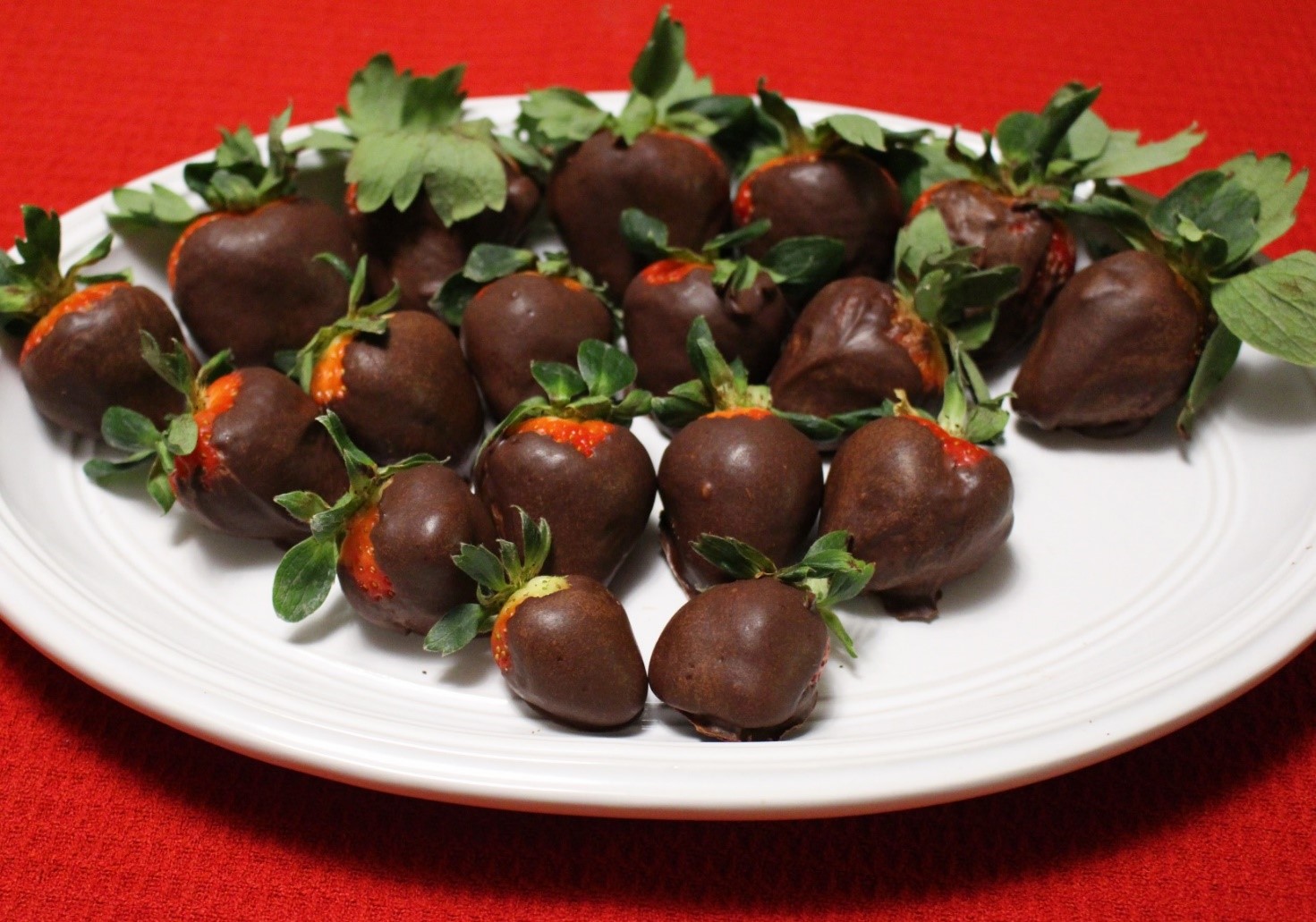 The quintessential romantic treat for that special someone, on that special day.
Yield: about 18 large strawberries
Serving size: 1 berry
Ingredients:
1 lb. large ripe organic strawberries
¼ cup of full fat, canned, organic coconut milk
2 ¼ tsp organic, extra virgin coconut oil or grass-fed butter
3 oz. of 88% cacao dark chocolate, chopped up or broken into small pieces
Directions:
Rinse the strawberries, and pat them dry with paper toweling.
Line a baking sheet with parchment paper.
Place the chopped chocolate into a bowl.
Place the milk and oil into a sauce pan. Warm the milk mixture over a medium heat until it begins to bubble around the edges, but do not allow it to come to a boil.
Pour the heated milk mixture over the chocolate in the bowl and mix constantly, until all the chocolate has melted and is smooth.
Holding the berries by their green tops, dip them one by one into the chocolate and place them onto the prepared baking sheet.
When all the berries have been dipped into chocolate, place the baking sheet full of berries into the refrigerator to harden for an hour or two.
Once the chocolate has set, you can store the berries between layers of parchment paper, in a closed container in the refrigerator.