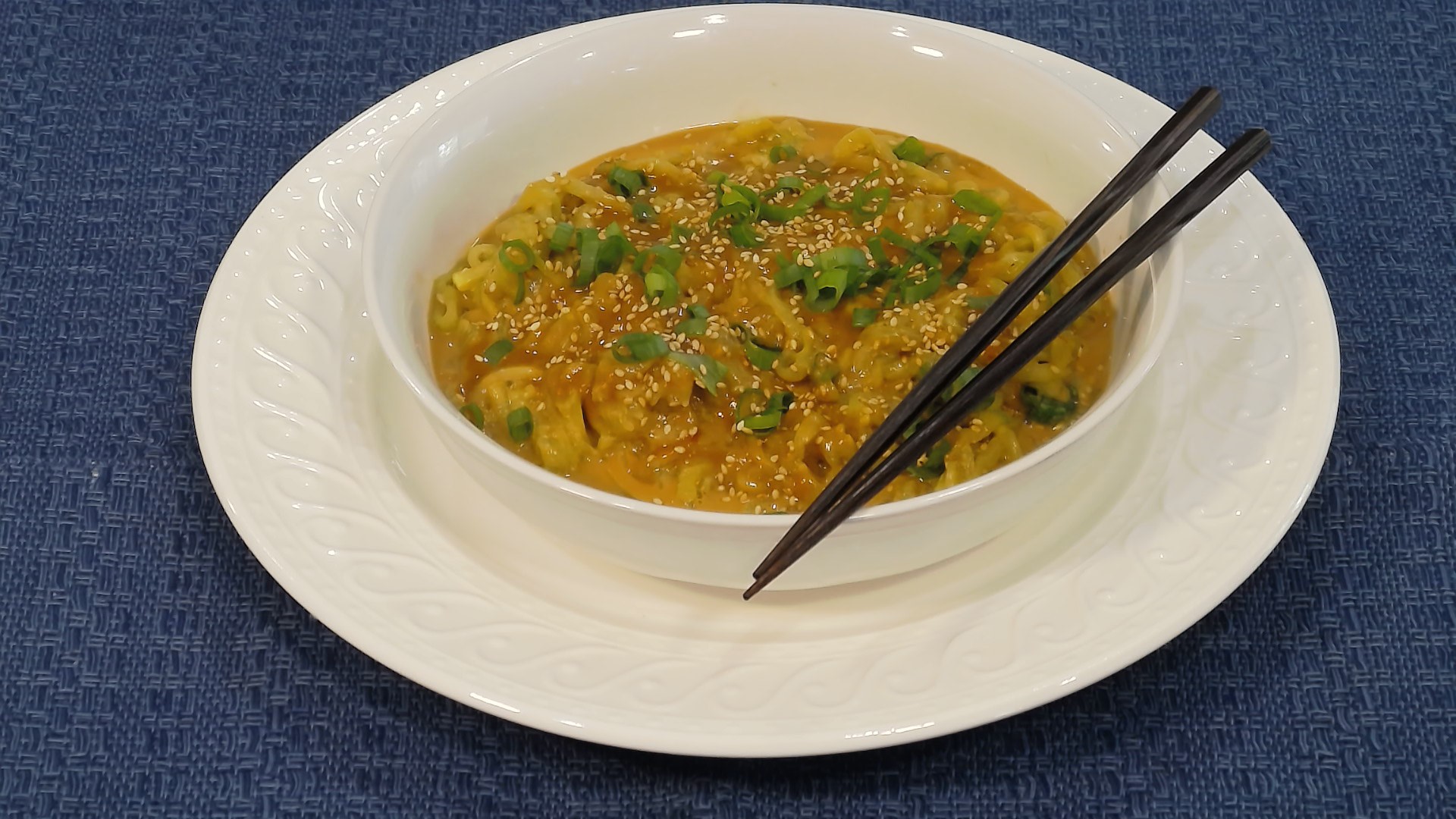 Cold Sesame Qoodles are my keto adaptation of cold sesame noodles, a Chinese takeout favorite that I've reinvented as a crisp, delicious salad. This easy-to-make recipe is the perfect choice for summertime because it's so refreshing and absolutely packed with flavor. Cold Sesame Qoodles make an amazing appetizer or side dish, take a larger helping, toss in some cold cooked chicken or shrimp, and you've got a fabulous main course. If you've been missing Chinese takeout, you're going to love this recipe!
Yield: 3 cups
Serving size: 1/2 cup
Ingredients:
Directions:
Peel 4 cucumbers.
Place a colander into a large bowl. Using a vegetable spiralizer, slice the cucumbers into noodles and place them in the colander. Add a generous pinch of salt to each batch of noodles. (1 pinch per cucumber)
Toss well and refrigerate for 1 hour. This will help remove the extra water from the cucumbers to ensure the finished dish will be full of flavor.
Place batches of the drained cucumbers on a sturdy plate that has been covered in a thick layer of paper toweling. Use a second layer to gently press and blot the cucumbers dry. You will have to replace the wet paper toweling with new dry pieces as you go.
Place the blotted cucumber noodles into a large bowl. Repeat until all the noodles are in the bowl.
Add 1/3 cup of sesame sauce to the noodles and toss well to combine. Set the noodles aside for now.
Slice 2 stalks of green onion, tops only, into thin strips and set aside.
Pour the noodles into a serving bowl.
Top with the remaining three tablespoons of sesame sauce. Sprinkle the sliced green onions over the top. Garnish with the toasted sesame seeds.
Serve immediately.