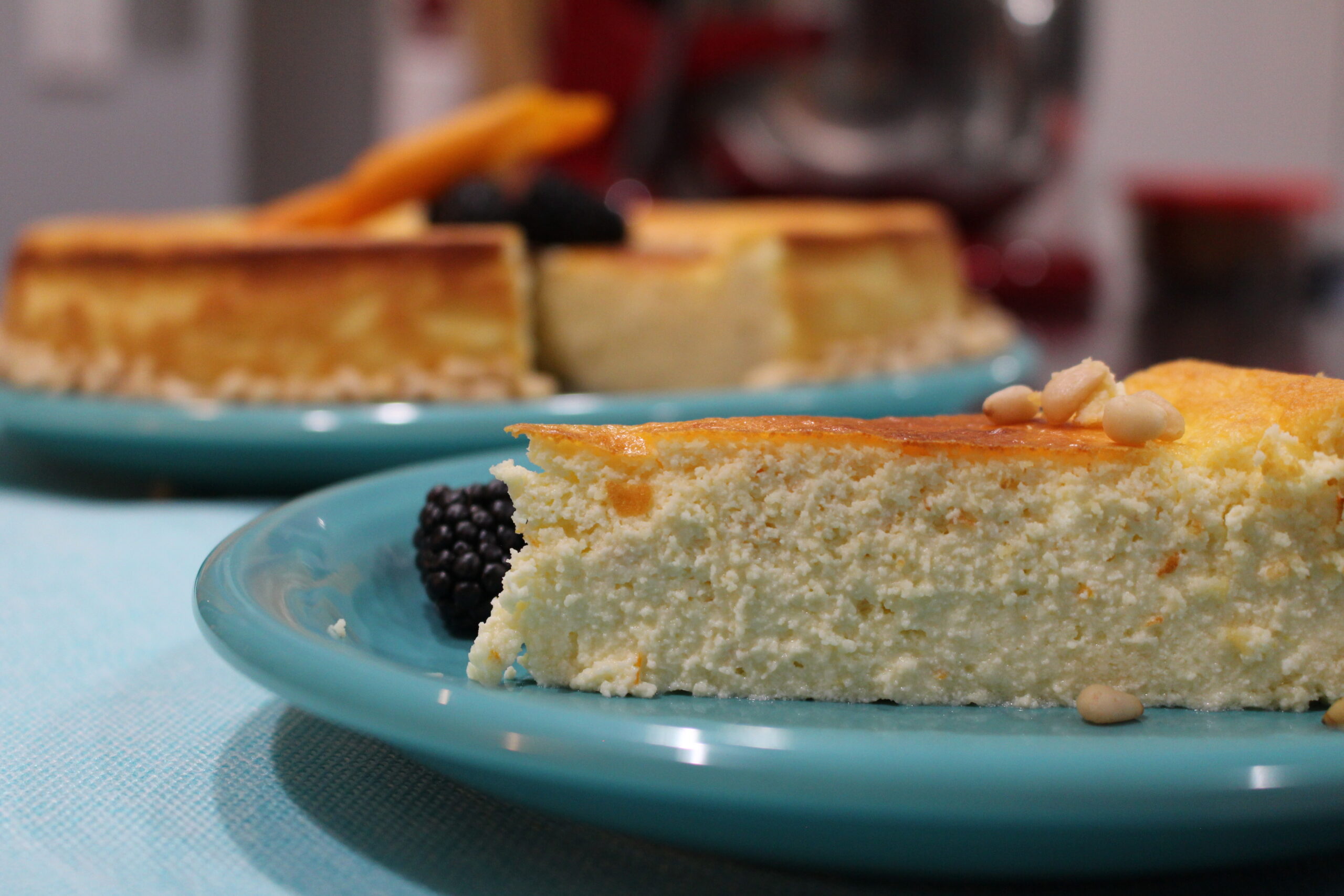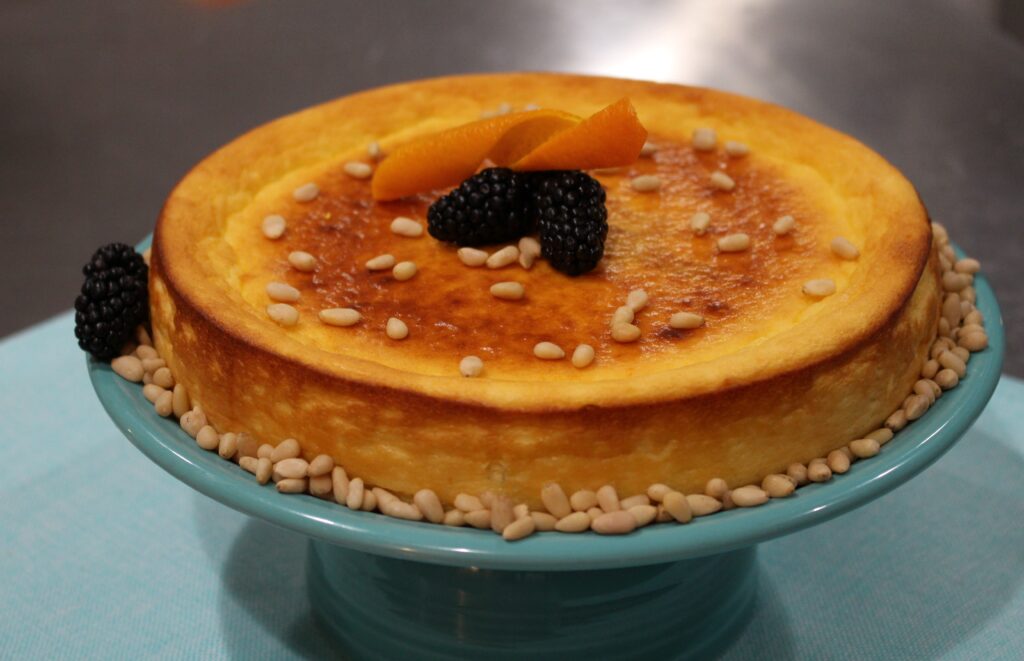 A simple to make yet elegant dessert that is sure to please. This delectable cheesecake will impress even your most discerning guest.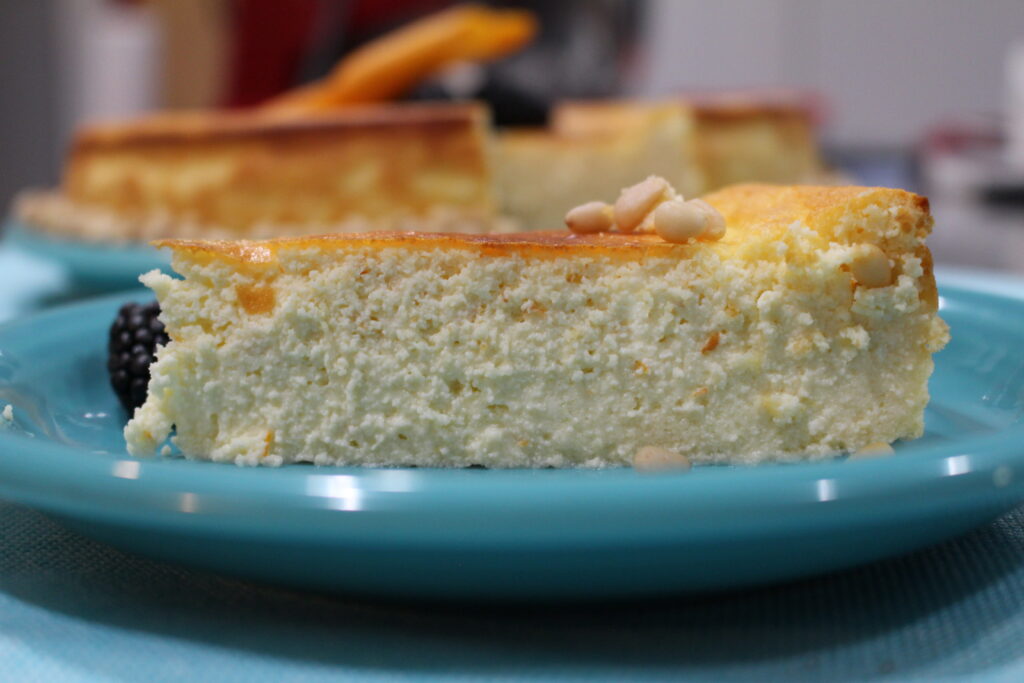 Yield: 12 slices
Serving size: 1 slice
Ingredients:
1/2 tsp. butter
1 1/2 tbsp. rum
5 large eggs
1/2 cup natural, non-GMO granular erythritol
1/2 tsp. salt
4 cups whole milk ricotta
8 oz softened cream cheese,
1 tsp finely grated orange zest
pignolias (optional)
fresh berries (optional)
Directions:
Preheat oven to 350° F.
Grease a 9″ springform pan.
In a mixer fitted with the whisk attachment, beat the eggs, erythritol, and salt at high speed until foamy, about 2 minutes.
Add the ricotta, cream cheese, zest, and rum to the egg mixture, and mix on medium speed until smooth and fluffy, about another 2 minutes.
Place the springform pan on to a baking sheet, and pour the batter into the pan. Smooth the top with a spatula.
Bake on the center rack of the preheated oven for about 1 hour or until the edges are set and lightly golden brown. The center should still be a bit jiggly.
Cool completely on a wire rack, before slicing and serving.
Garnish with fresh berries and pine nuts (pignolias) if desired.
Store covered in the refrigerator.