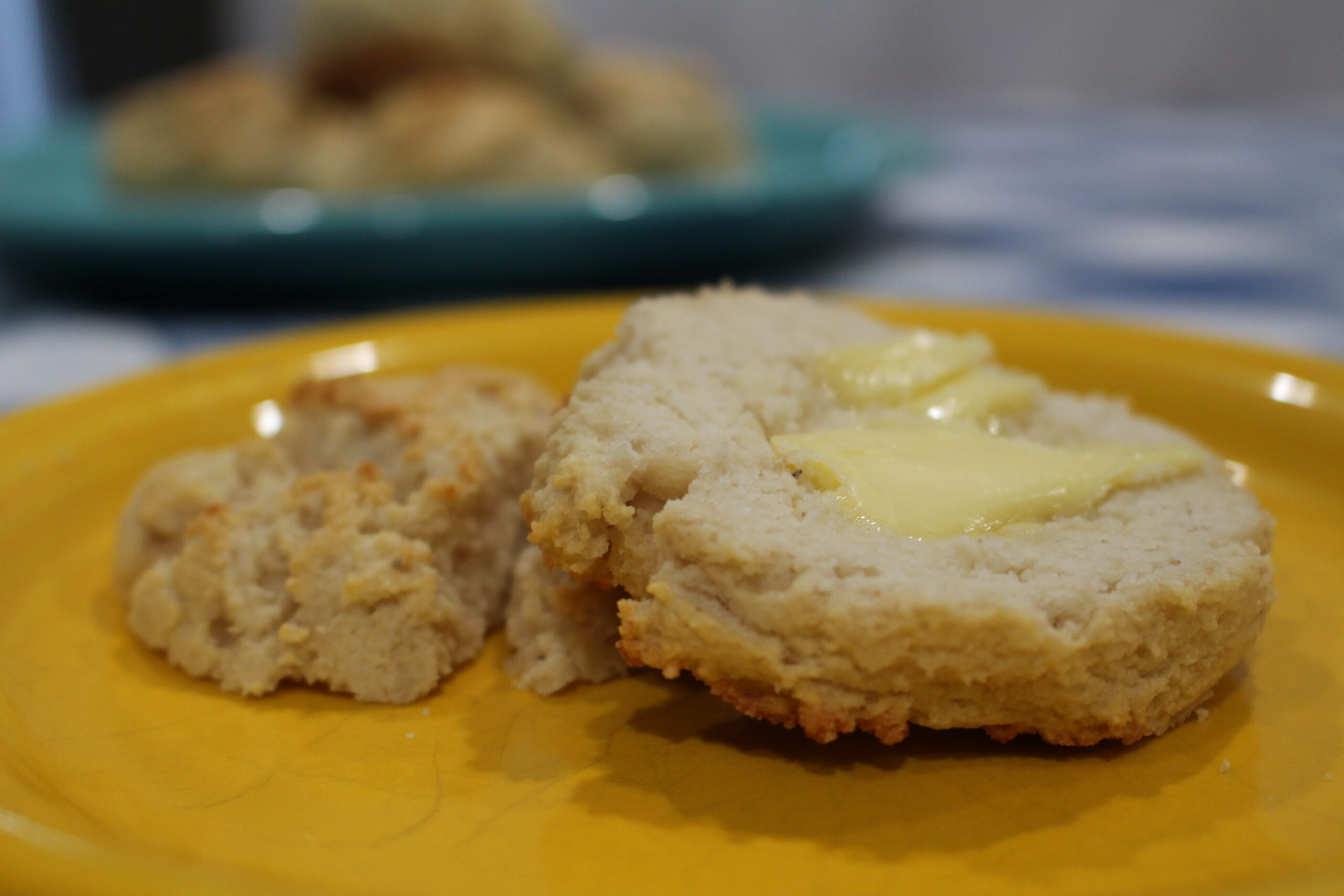 Soft, buttery, and so satisfying, these country biscuits are the real deal!
Yield: 6 Biscuits
Serving size: 1 Biscuit
Ingredients:
1 cup super fine almond flour
3 tbsp. cold unsalted butter
1/2 tsp. salt
1 tsp. baking powder
1/2 tsp. baking soda
5 large egg whites
1/4 cup heavy cream
1/4 cup coconut flour
Directions:
Preheat the oven to 350° F.
Grease the sides of an 8″ cake pan, and line the bottom with parchment paper.
Place the almond flour and the butter into the bowl of a food processor that has been fitted with a steel blade. Pulse until the butter and flour combine into a course meal.
Add in the salt, baking powder, baking soda, egg whites, and heavy cream. Pulse to combine. The batter will be very thin.
Add in the coconut flour. Pulse to thoroughly combine. Let the batter rest for 5 minutes to thicken up.
Use an ice cream scoop to drop about 1/4 cup of batter into the inside edge of the cake pan. Continue dropping scoops of the batter in a circle around the edge of the pan, spacing each biscuit about 1″ apart. Drop the last biscuit in the center of the pan.
Place the pan in the center of the preheated oven, and bake for about 20-22 minutes, until the biscuits are golden brown.
Place the pan on a cooling rack to cool for 5 minutes, before removing the biscuits and gently separating them from each other.
Serve warm.