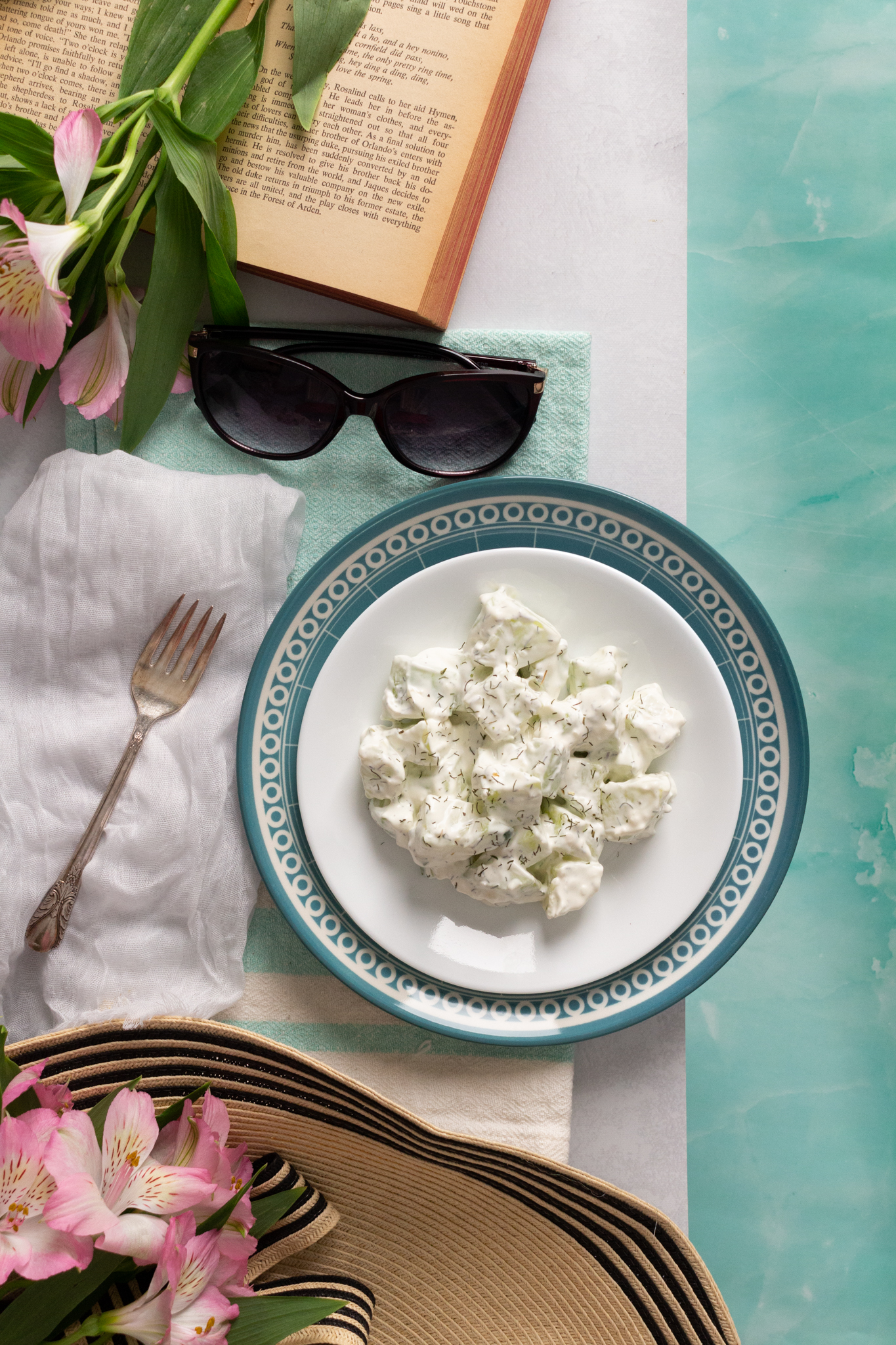 With bite-sized cubes of fresh, crunchy cucumber coated in a thick, creamy onion and dill dressing, this delicious salad is just what you'll crave on a hot summer day. Have it as a side, or toss in some protein for an easy, light meal.
Yield: 4 cups
Serving size: 1 cup
Ingredients:
3 medium cucumbers (approx. 21 oz or 595g)
3/4 cup (172.5g) sour cream
1/4 cup (60g) mayonnaise
1 tsp. (5g) apple cider vinegar
1/2 tbsp. (2.5g) dried minced onion
1 tsp. dried chives
1 tsp. (1g) dried dill
salt and ground black pepper
Directions:
Rinse the cucumbers under cool water. Peel them and slice them into quarters. Cut the quarters into bite-sized cubes.
To make the dressing, combine the sour cream, mayonnaise, vinegar, onion, chives, and dill in a large bowl.
Add the cubed cucumbers to the dressing and toss well to coat.
Cover the bowl and refrigerate for at least two hours to allow the flavors to develop and marry.
Add salt and ground black pepper to taste.
Enjoy!