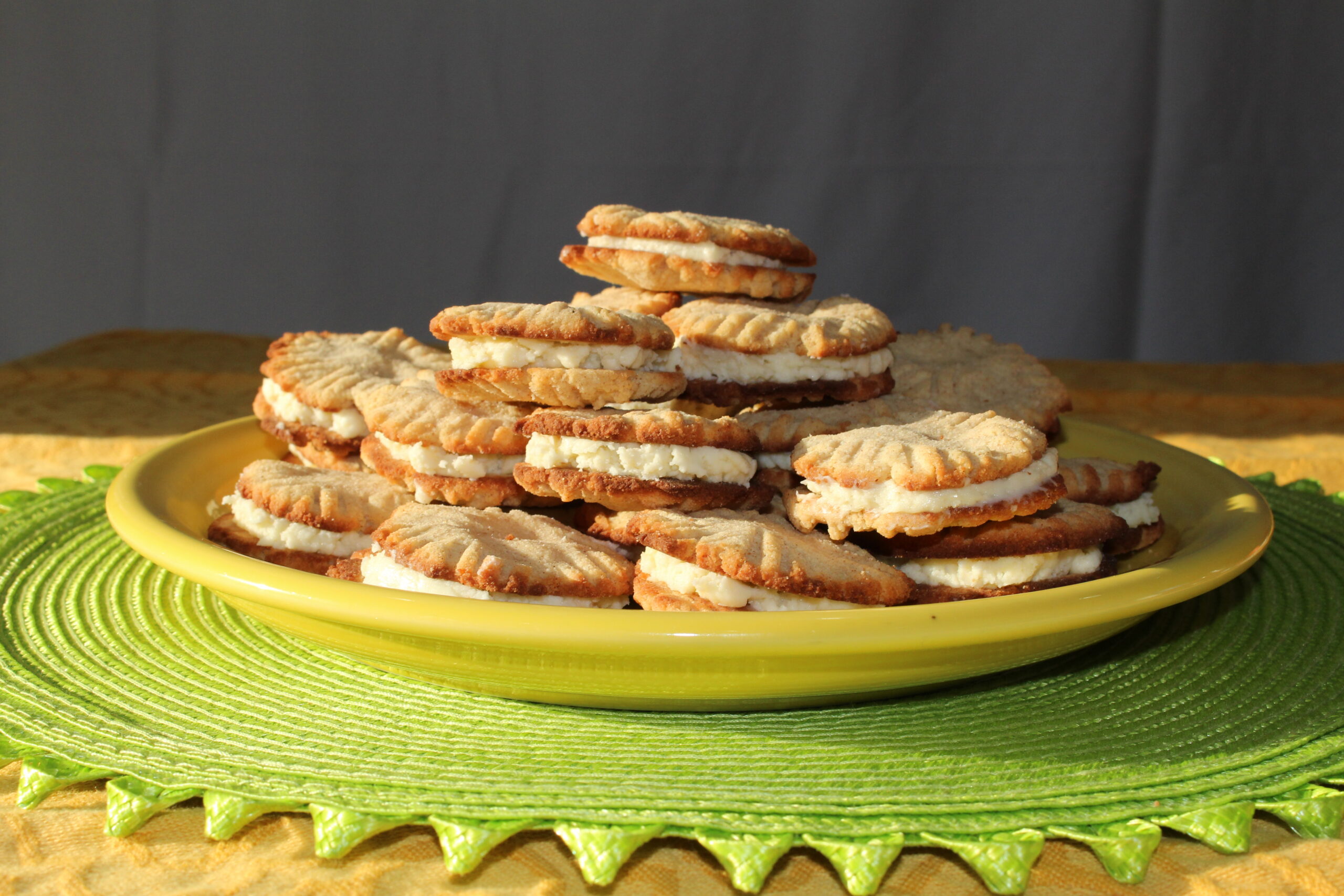 Delicate ginger cookies filled with delightful pineapple cream.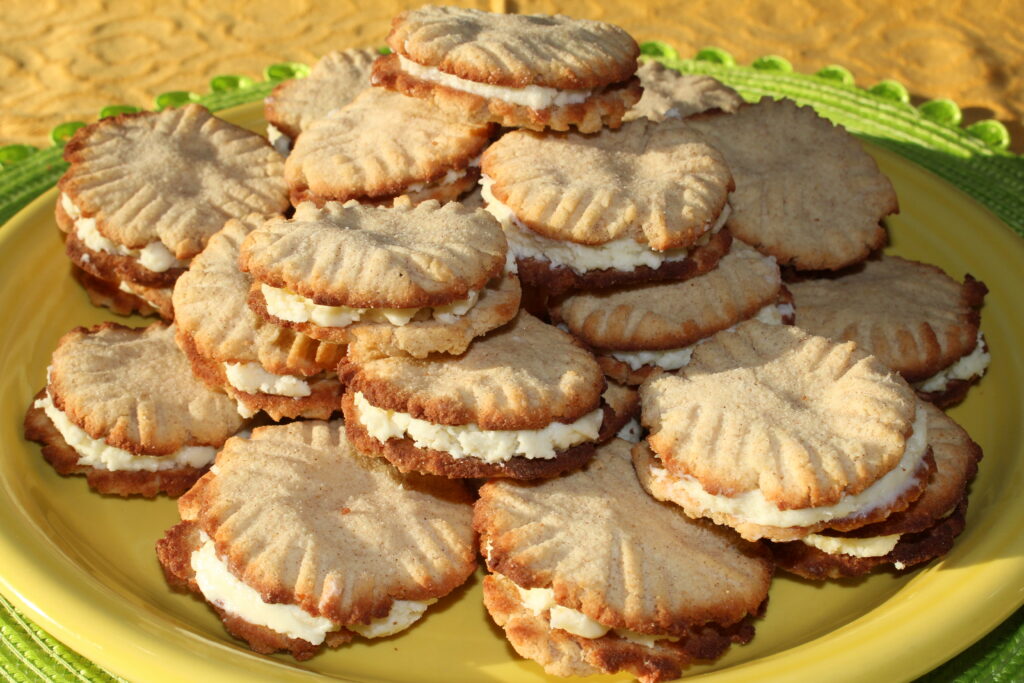 Yield: 27 sandwich cookies
Serving Size: 1 cookie
Ingredients for the cookies:
1 1/2 tbsp. pure vanilla extract
1/2 cup natural, non-GMO granulated erythritol
3/4 cup unsalted butter, softened
3 large eggs
1 cup coconut flour
1 tsp. ground ginger
1 tsp. ground cinnamon
1/2 tsp. baking powder
1/4 tsp. salt
Ingredients for the buttercream:
1 cup unsalted butter, softened
1 1/2 tbsp. pure pineapple extract
7 tbsp. natural, non-GMO powdered/confectioners erythritol
6 tbsp. heavy cream
Directions:
Preheat the oven to 350° F.
Line a cookie sheet with parchment paper.
In a large bowl, using an electric hand mixer on medium-low speed, cream the butter, erythritol, and vanilla extract.
Add the eggs in 1 at a time, beating well after each addition.
Add in the coconut flour, ginger, cinnamon, baking powder, and salt. Beat well to combine.
Take rounded teaspoons of the dough, and roll it into balls. Lay them about 2″ apart on the prepared cookie sheet.
Use your fingertips to flatten each cookie to a thickness of about 1/4″.
Gently press the tines of a fork that's been dipped in water around the edges of each cookie, to decorate, if desired.
Place the cookie sheet into the center of your preheated oven, and bake for 7-8 minutes, until the cookies are golden brown around the edges.
Let the cookies cool on the baking sheet for about 5 minutes, before using a metal spatula to gently remove them and place them on a wire rack to cool completely.
While the cookies are cooling, prepare the buttercream as follows:
Place the softened butter in a bowl with the pineapple extract. Use an electric hand mixer on medium to beat until fluffy.
Add in the erythritol, and beat again to combine. Gradually add in the heavy cream a little at a time, beating after each addition.
To assemble the cookies: place a cookie topside down on a plate, and place a rounded teaspoonful of buttercream on the center of the cookie. Top with another cookie. Press down gently to evenly distribute the buttercream inside the sandwich.
Store the cookies and any leftover buttercream in covered containers, in the refrigerator.