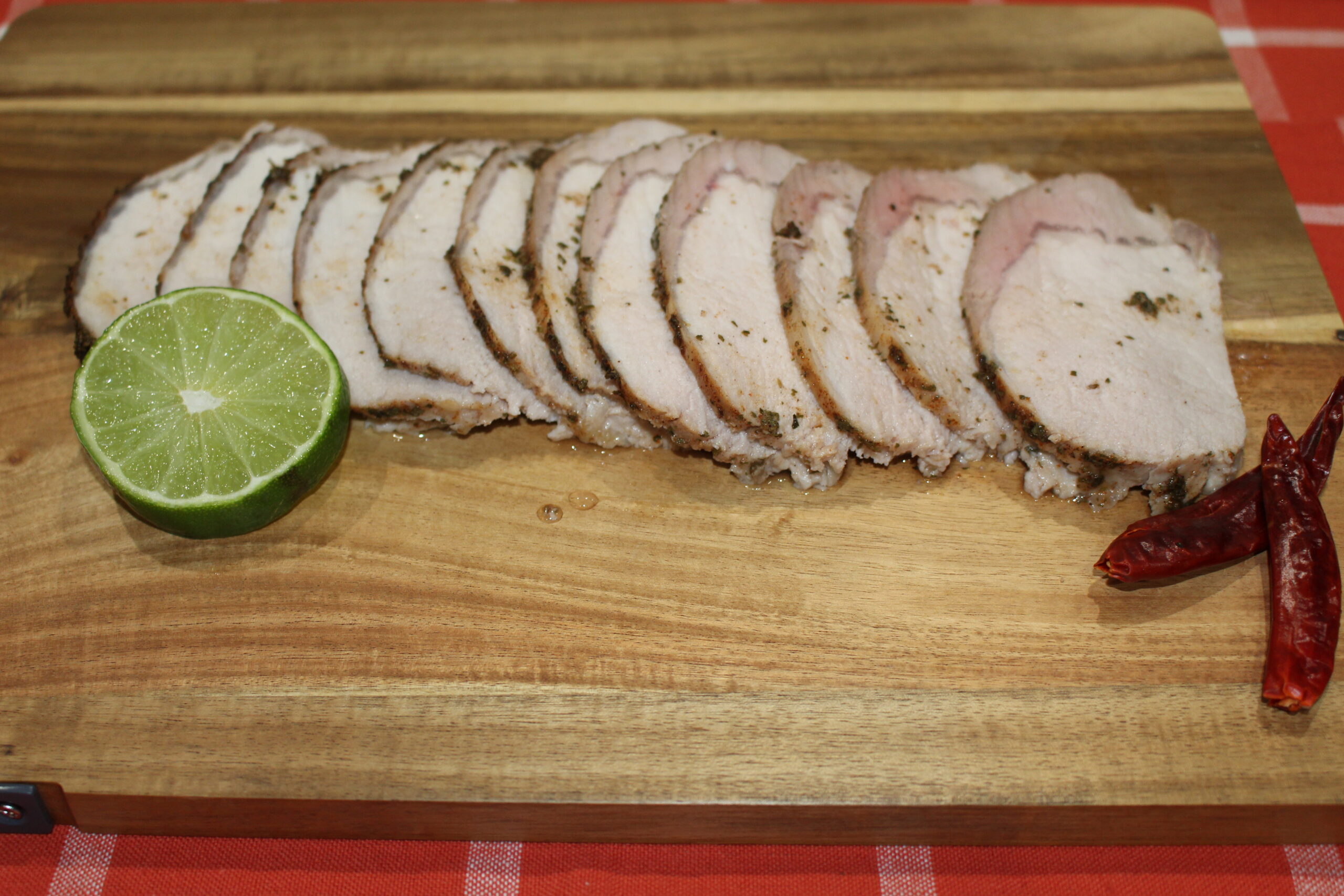 This recipe is great for those times when you don't want to fuss, but you still want a meal that tastes like you did. This recipe creates a tender, juicy pork roast with a bright, lively flavor. This roast is flavorful, but not spicy. If you'd like more heat, either increase the ancho chili powder, or swap it out for some chipotle powder.
Yields: about 28 oz of meat
Serves: 7
Serving size: 4 oz
Ingredients:
2 lb boneless center cut pork loin
1 tbsp. fresh lime juice
1/2 tbsp. dried cilantro
1 tsp. honey
1/2 tsp. garlic powder
1/4 tsp. ancho chili powder
pinch salt
Water
Directions:
Preheat your oven to 350° F.
Place the pork into a small roasting pan, and set on the side.
Place all the remaining ingredients, except for the water, in a small bowl. Mix well to combine.
Use a spoon to spread the lime juice-spice mixture evenly over the top of the roast.
Pour the water into a corner of the pan. The water should be about 1/2″ deep around the meat.
Place the pan onto the center rack of the preheated oven, and cook for about 1 hour, or until a meat thermometer inserted into the thickest part of the roast reads 175° F.
Remove the roast from the oven, and let it rest for 5 minutes before slicing.
Serve hot or chilled.