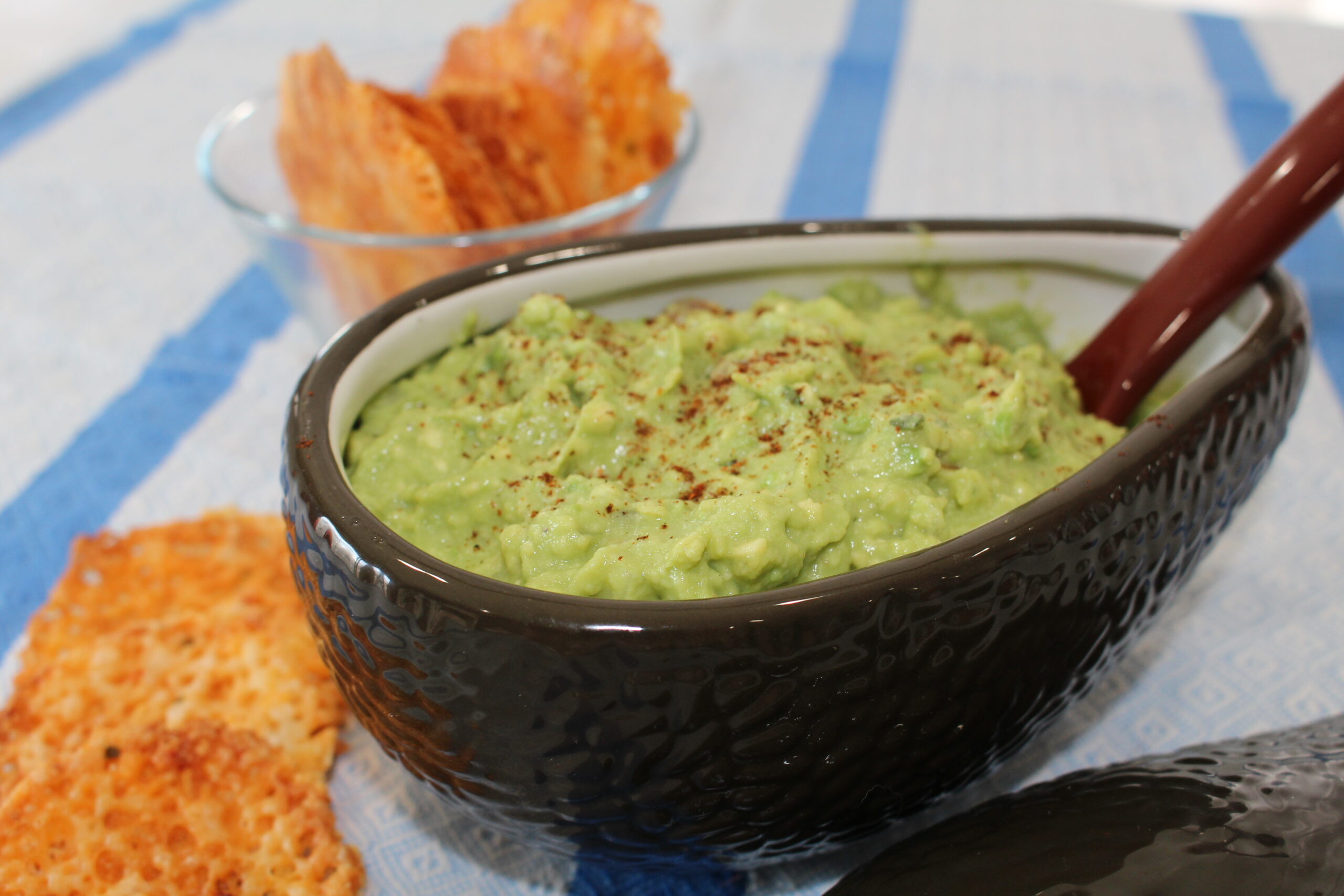 If you're an avocado lover, few things are better than a freshly made bowl of guacamole. It makes a great dip for your cheese chips at snack time, or for family gatherings, picnics, or parties with your friends. You can also enjoy your guacamole as a condiment on chicken, pork, or beef. I even like it on my salad.
Yield: 2 cups
Serving size: 1/4 cup
Ingredients:
2 ripe avocados
1/4 small onion, finely chopped
1 clove garlic, minced
1/3 ripe tomato, chopped
2 tsp. lime juice
1/4 tsp. dried cilantro or 1/2 tsp. fresh cilantro, finely chopped
1/2 tsp, extra virgin olive oil
salt & pepper
chili powder, optional
Directions:
Pit and peel the avocados, then use a fork to mash them to the desired consistency. Some people like their guacamole very smooth. I prefer mine to have some bits of avocado in it, so I don't mash it quite as much. Also, I always hear about people getting cut trying to pit an avocado by holding it in their hand and whacking a sharp knife into the center of the pit. A safer way to remove the pit is to pry it free with a soup spoon.
Place the mashed avocado into a medium bowl, and stir in the onion, garlic, tomato, lime juice, cilantro, and olive oil. Season with salt and pepper to taste. Add an additional squeeze of lime juice if you like, and garnish with a light sprinkle of chili powder.
Cover the guacamole with plastic wrap. Make sure the wrap is pressed down and touching the guacamole, as this will help prevent your guacamole from oxidizing and turning brown. Chill for half an hour to allow flavors to meld together.
Enjoy!