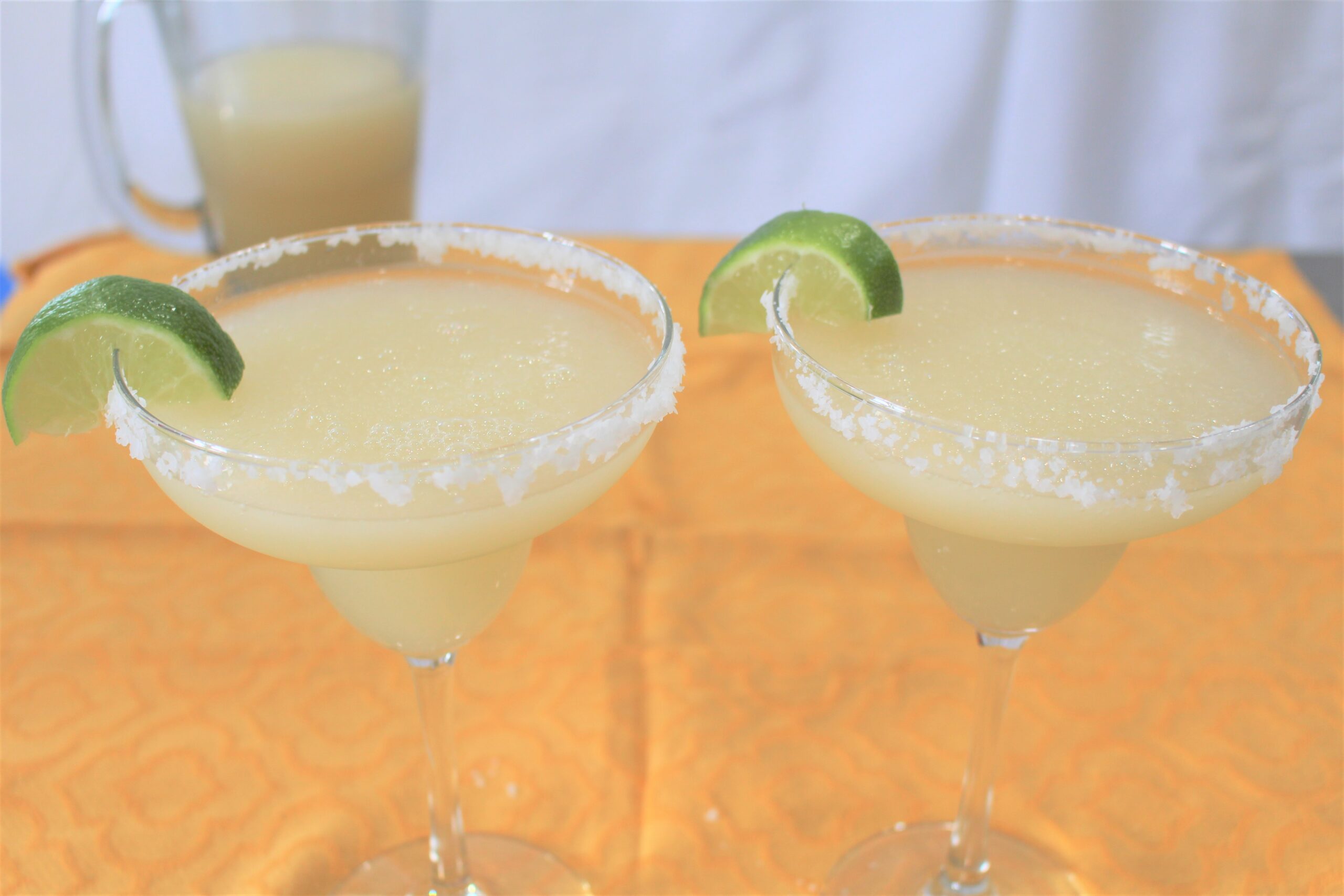 There is nothing like a cold pitcher of margaritas. They always make me think of warm summer evenings and back yard barbecues, but you don't have to wait for summertime to enjoy them.
Try serving margaritas along with a dish of crunchy cheese chips and a bowl of fresh guacamole. It will definitely add a party atmosphere to your next event or gathering.
Yields: one 40 oz pitcher
Serving size: 1 glass
Serves: 5
Ingredients:
1/2 cup natural, non-GMO granular erythritol
1 cup water
juice of 3 lemons
juice of 4 limes
4 cups ice cubes
1 cup gold tequila
Directions:
Place the erythritol into the bottom of a 2 cup mason jar.
Add the water to the jar. Place the lid of the jar on tightly. Shake the jar vigorously to dissolve the erythritol and combine it with the water.
In a small pitcher combine the erythritol/water mixture with the lemon and lime juice, mixing well. You now have a pitcher of margarita mix.
Place the 4 cups of ice into a blender. Add in all of the margarita mix and the cup of tequila. Blend until all the ice is crushed and the margaritas are smooth and frothy. Pour into margarita glasses and garnish with fresh lime slices, if you like. If you'd like to salt the glasses, simply dip the rim of each empty glass into some water and then into some kosher salt before pouring in the fresh margaritas.