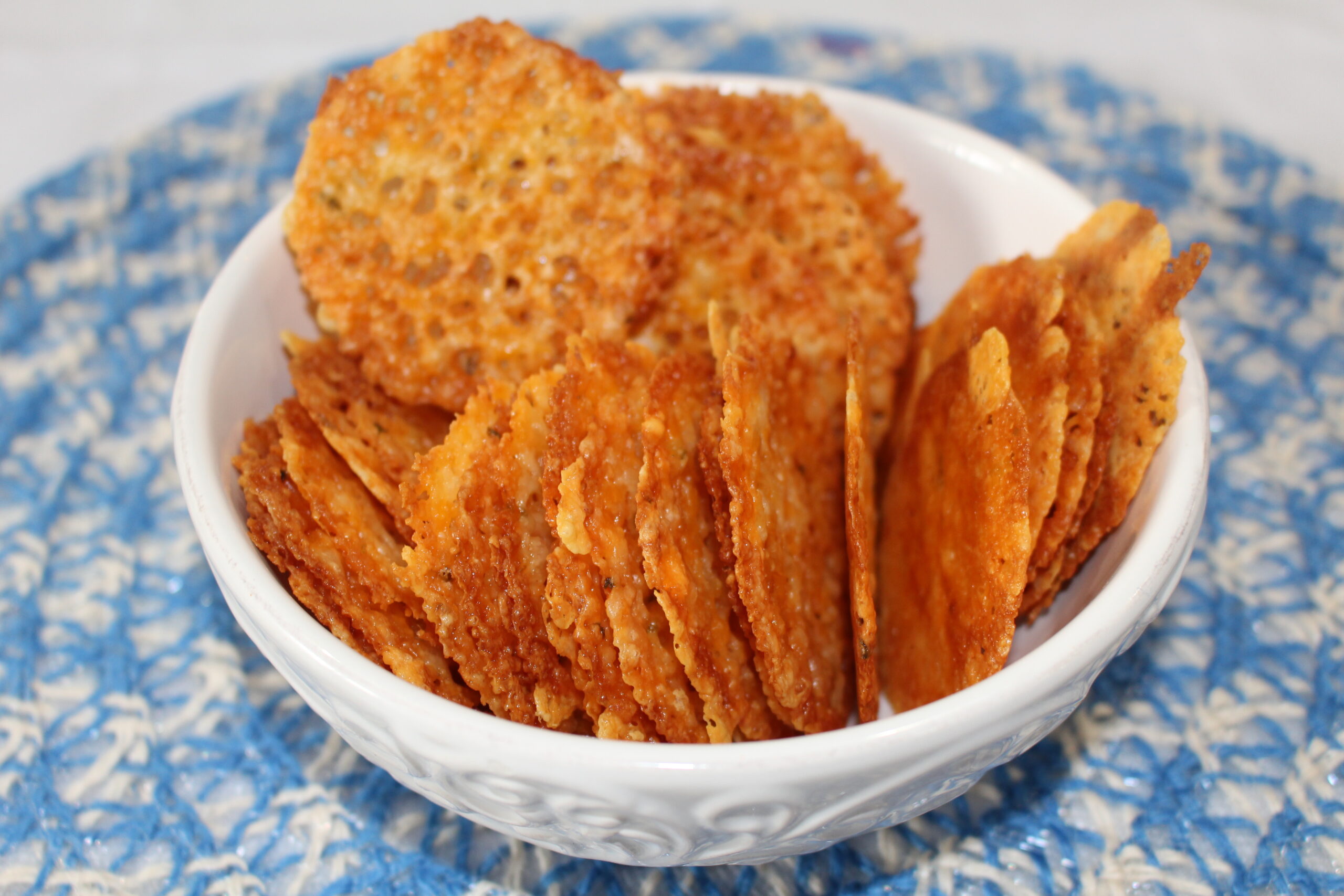 Are you craving a crunchy snack? Do you miss having chips and dip? If so, this is the recipe you've been waiting for.
Cheese chips are great. You can munch on them plain, crumble them over salads, and use them to scoop up guacamole or your favorite dips. You can layer them with taco meat, salsa, and sour cream to create keto friendly nachos!
They're endlessly versatile, too, because you can pretty much make them with any meltable cheese, or combo of cheeses, that you like. For this recipe, I used a combination of colby jack and pepper jack cheeses.
To kick things up a notch, try adding some bacon bits to your cheese mixture, or sprinkling the chips with some chili powder or other spices before they go into the oven. Get creative, and have fun!
Yield: 31 chips
Serving size: 5 chips
Ingredients:
4 oz colby jack cheese, shredded
4 oz pepper jack cheese, shredded
Directions:
Preheat your oven to 400° F.
Line a cookie sheet with parchment paper.
Place the cheese in a bowl. Toss with a fork to combine.
To measure for the chips, press some of the cheese into a tsp. to fill it.
Drop the cheese from the tsp. in a small mound, onto the prepared cookie sheet. Press it down gently with your fingertips.
Space each mound of cheese about 2″ apart. The cheese will expand as it melts in the oven. You should be able to fit 6 chips per cookie sheet.
Place the cookie sheet into the center of the preheated oven, and bake for about 7 1/2 minutes, until the cheese just stops bubbling (the oil from the chips will still be bubbling,) and the chips are golden brown.
Remove the tray from the oven, and place on a wire rack. Allow the chips to cool for a few minutes before trying to handle them. They will be very hot, and they will crisp up as they cool.
I like to blot the extra oil off of my chips, by layering them between paper towels on a plate once they're cool enough to handle.
Store the completely cooled chips in a zipper lock bag.