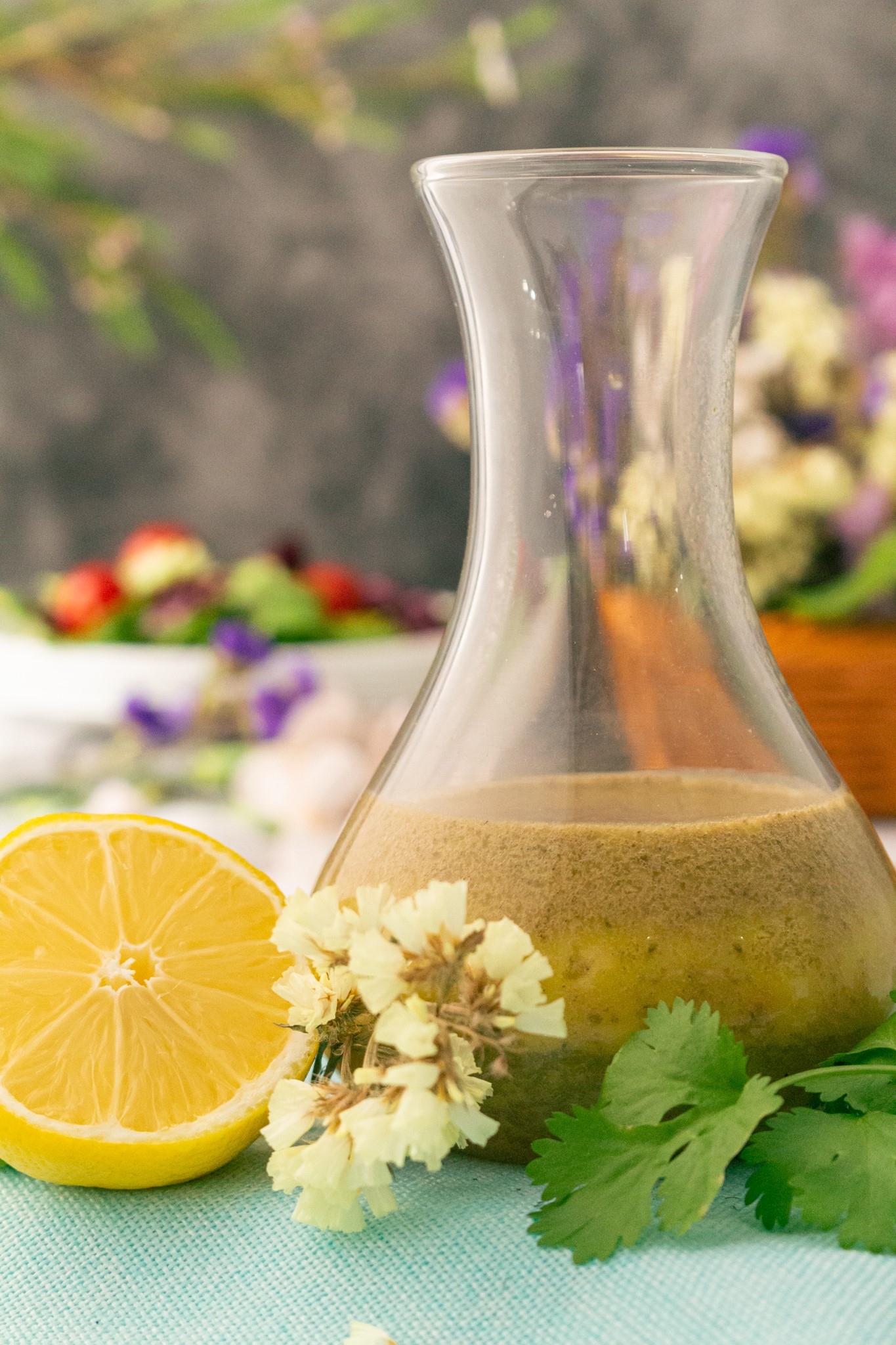 This easy-to-make, classic Italian vinaigrette is perfectly balanced and full of flavor. It's a fantastic dressing for all kinds of salads and vegetables. It's also an excellent marinade for meat, poultry, or seafood.
Yield: 1 1/3 cups
Serving size: 2 tbsp.
Ingredients:
1/3 cup (119.5g) red wine vinegar
1 tbsp. (14.18g) freshly squeezed lemon juice
1 tsp. (1g) dried oregano
1tsp. (0.50g) dried parsley
1/2 tsp. (3g) salt
1/8 tsp. (0.29g) ground black pepper
1/8 tsp. (0.19g) ground coriander
1/8 tsp. (0.39g) garlic powder
1 cup (226.8g) extra virgin olive oil
Directions:
Place all the ingredients into a blender. Blend at high speed for about a minute or until the dressing has emulsified.
Pour the dressing into a jar or carafe and serve immediately.
Store any leftovers in a covered jar in the refrigerator.
Leave the dressing out on the counter for a few minutes to warm up if the oil solidifies, and shake well before using.