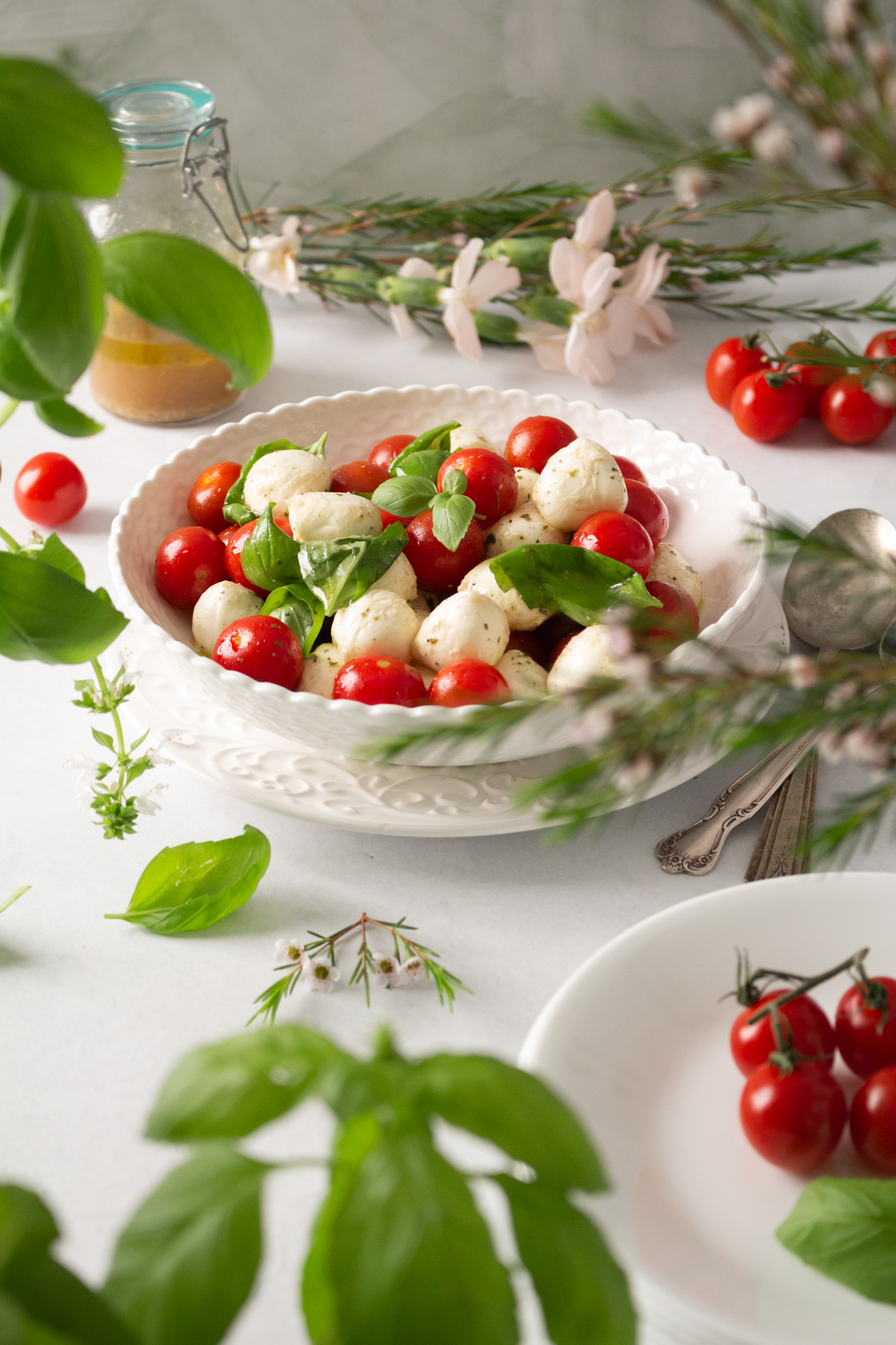 Caprese salad is the ideal appetizer for all your summer gatherings. It has a light, fresh flavor that compliments any meal, and you can have it ready in a snap. It's so simple, yet so delightful, too!
Yield: 5 cups
Serving size: 1/2 cup
Ingredients:
8 oz. ciliegine (cherry-sized fresh mozzarella balls)
8 oz. small cherry tomatoes (ripened on the vine, are the most flavorful)
10-12 fresh whole basil leaves
1/4 cup of my Italian Vinaigrette
Directions:
Toss all the ingredients together in a bowl.
Garnish with extra fresh basil leaves if desired.
Store any leftovers in a covered container in the refrigerator.