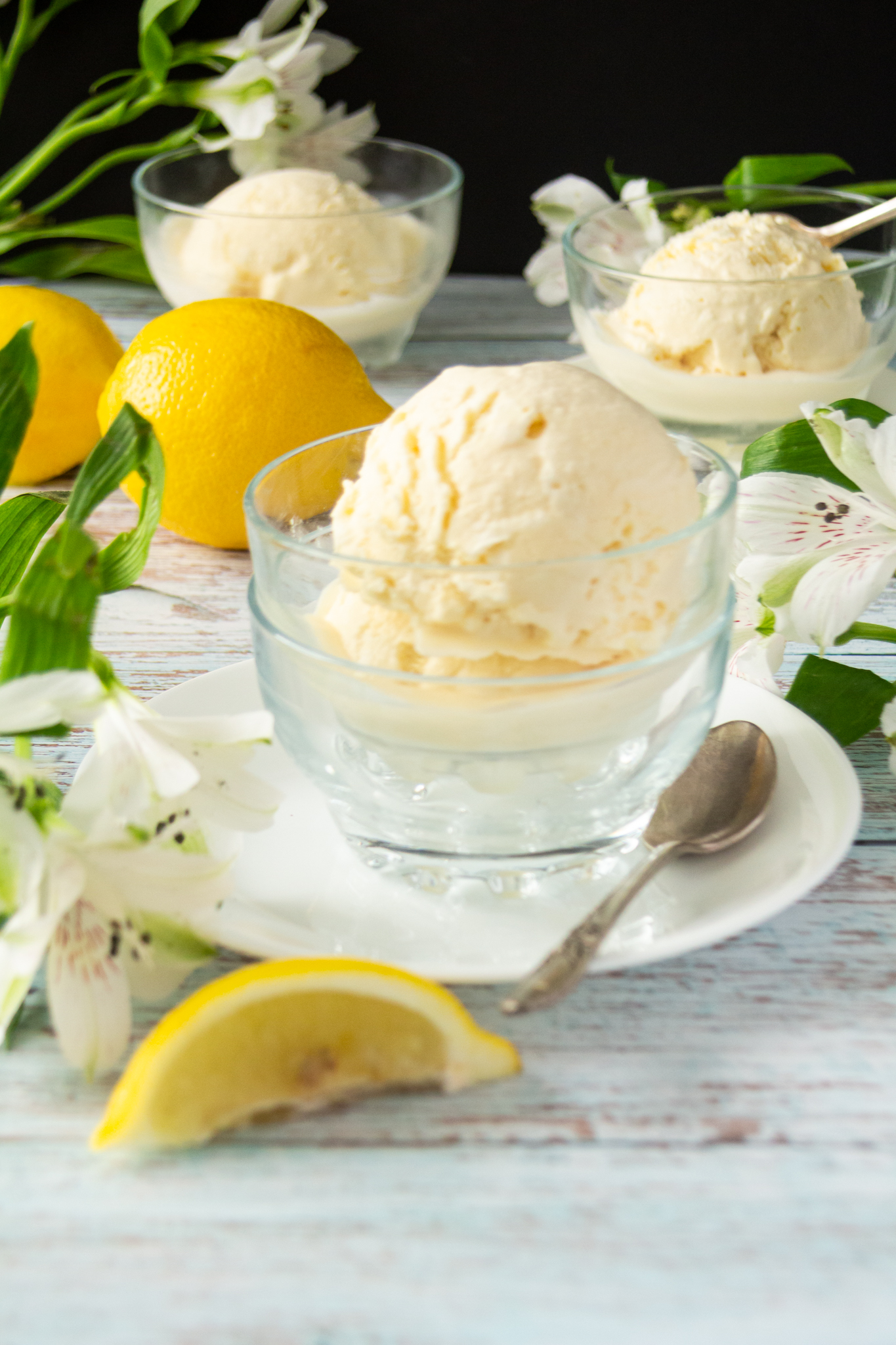 I am so obsessed with this ice cream! Lemons N' Cream Ice Cream is light, luscious, and lemony. At only two carbs per serving, it's a refreshing way to top off any meal and the ultimate in summertime ice cream flavors.
Yield: 14 servings
Serving size: 1/2 cup
Ingredients:
Directions:
In a large bowl, combine the powdered egg yolks with 1/3 cup of water. Whisk until smooth.
Add the softened cream cheese to the egg yolks. Using a handheld electric mixer, blend until fluffy.
Add the heavy cream and the remaining cup of water to the bowl, one cup at a time. Mixing after each addition.
Add the vanilla, lemon juice, lemon zest, and powdered erythritol into the bowl.
Using a handheld electric mixer on medium speed, whip the ice cream base until it is bubbly and thick. It will expand to nearly double. Do not whip it to the point of becoming whipped cream.
Chill the ice cream base in the refrigerator for 2 hours.
Pour the ice cream base into your ice cream machine, and follow the manufacturer's directions for ice cream making.
Place the finished ice cream into a covered freezer-safe container and freeze for an hour or two.
Enjoy!