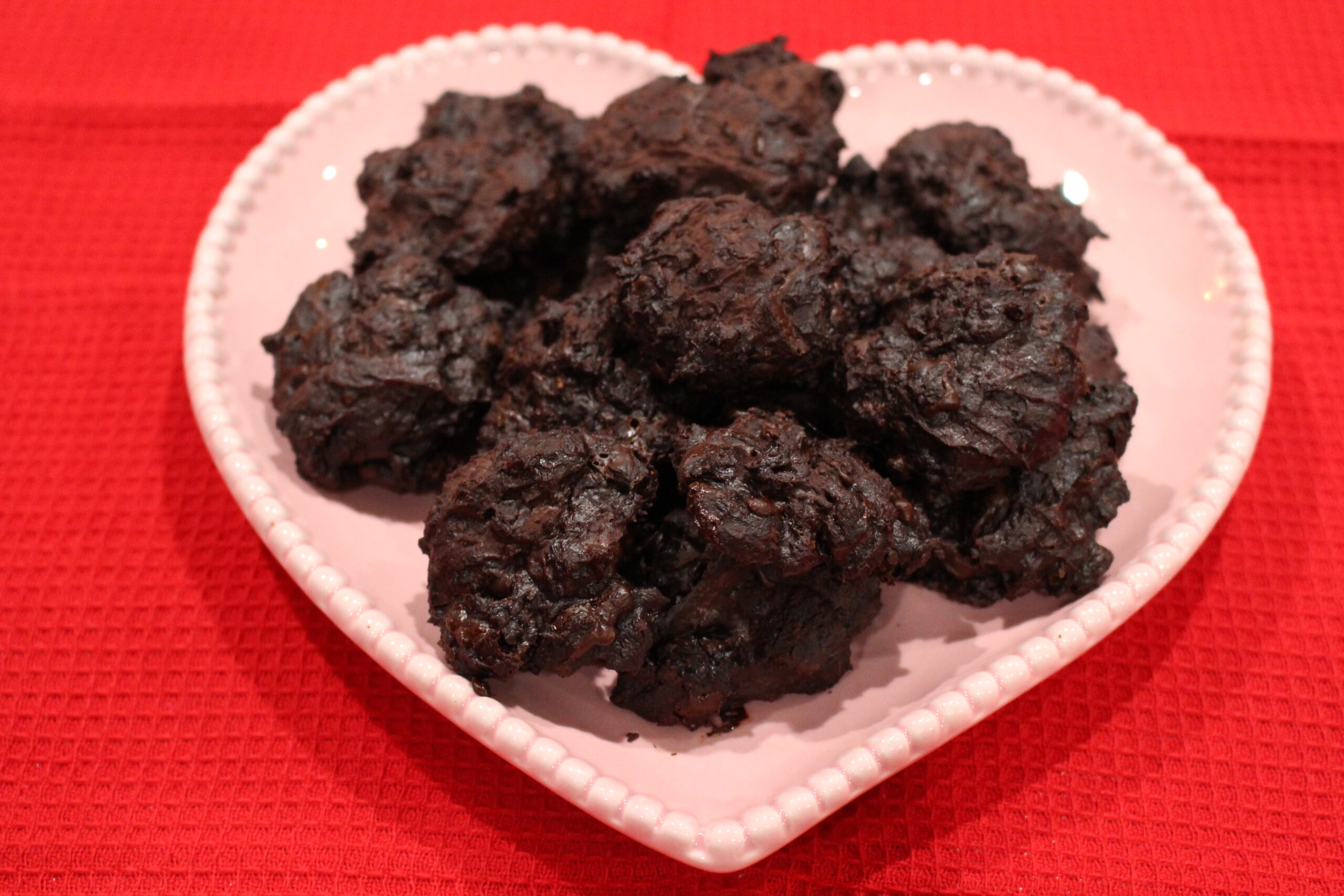 Deep, dark, and decadent! These cookies are crisp on the outside, and all fudgy-gooey goodness on the inside.
Yield: 21 Cookies
Serving size 1 Cookie
Ingredients:
1/2 cup + 1/8 cup natural, non-GMO powdered/confectioners erythritol
3/4 cup raw cacao powder
1/2 tsp. salt
4 large egg whites
2 tsp. pure vanilla extract
8 oz 88% dark chocolate
Directions:
Preheat your oven to 350° F.
Line a cookie sheet with parchment paper, and lightly grease with butter.
Using a sharp knife, chop up the chocolate into chip sized pieces, and set aside.
In a large bowl, whisk the raw cacao, erythritol, and salt.
Add in the egg whites and vanilla. Beat with a spoon until smooth.
Fold in the chopped chocolate.
Drop tablespoonfuls of the dough 2 inches apart on the prepared cookie sheet.
Bake on the center rack of the preheated oven for 11-13 minutes, or until set and crackly.
Let the cookies cool on the baking sheet for about 5 minutes, before using a metal spatula to gently remove them and place them on a wire rack to cool completely.