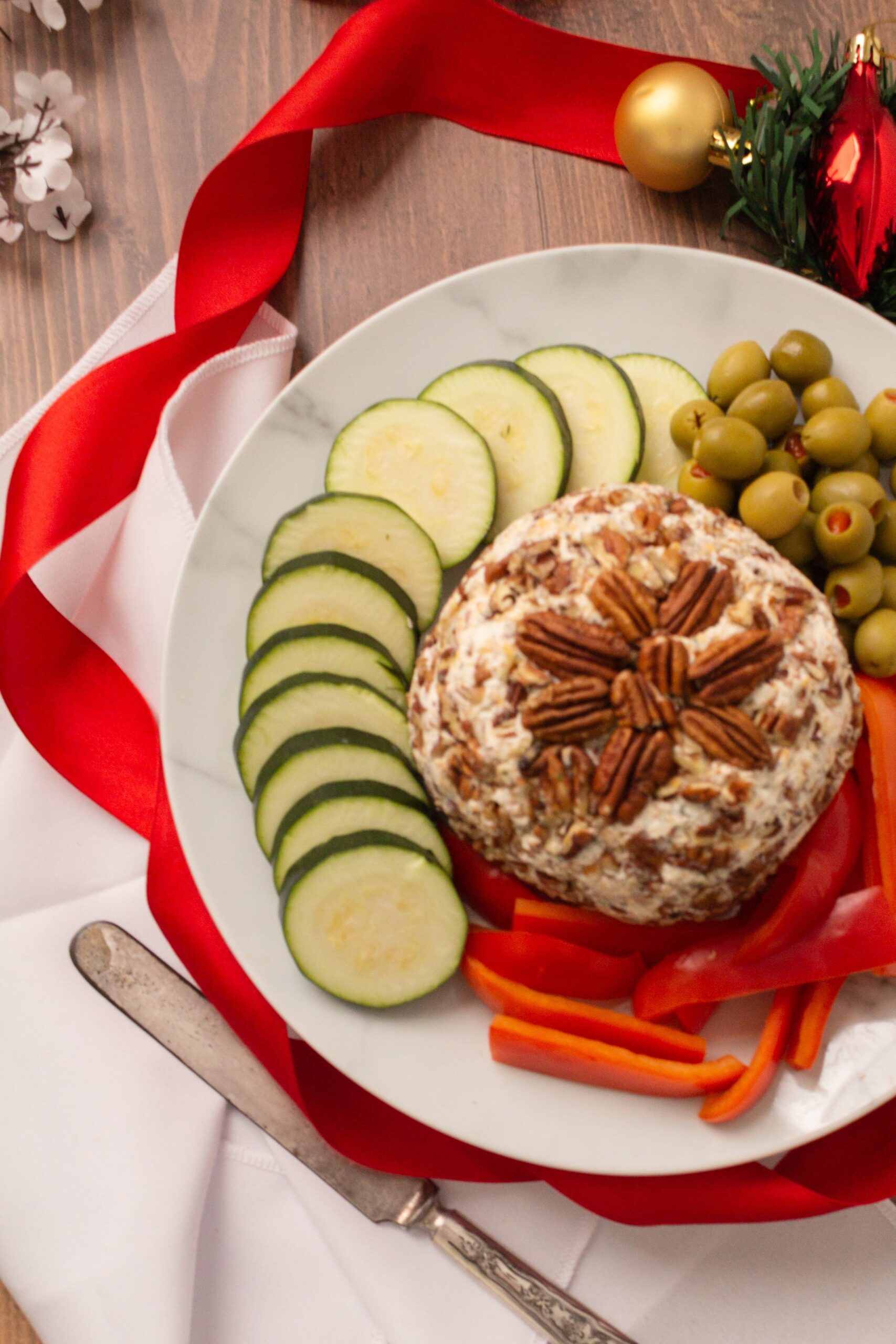 This Classic Cheese Ball is the perfect appetizer to serve anytime you entertain. Whether you're hosting a festive Christmas party or just getting together with friends to watch the big game, this creamy, herby party favorite is a great choice!
It's so simple to put together, and you can make it ahead, saving you more time to be with your guests on the big day.
Yield: 21 ounces
Serving size: 1 ounce
Ingredients:
16 oz (453.6g) of cream cheese, softened
2 cups (141.75g) of freshly shredded sharp cheddar cheese
1 tbsp. (0.2g) freeze-dried chives
2 tsp. (1g) dried parsley
1 tsp. (5g) coconut aminos
1/2 tsp. (1.55g) garlic powder
1/2 tsp. (0.5g)dried thyme
1/4 tsp. (0.58) ground black pepper
1/8 tsp. (0.25g) mustard powder
1/2 (56g) cup of pecans, chopped
Directions:
Place the cream cheese into a large bowl. Using an electric mixer, beat until fluffy.
Add all the other ingredients to the bowl, except for the pecans. Mix again to combine.
Using damp but not wet hands, form the mixture into a large ball.
Holding the ball over a plate in one hand, use the other hand to press the pecans onto the surface of the cheese ball, turning your hand as needed to coat the cheese in chopped nuts.
Place the cheese ball onto a large sheet of plastic wrap, and decorate the top with a few pecan halves if you wish.
Wrap well, and shape the cheese ball a bit more to form a perfectly round sphere with a flat bottom.
Place into the refrigerator for a few hours or overnight to set.
Remove from refrigeration about 20 minutes before serving.