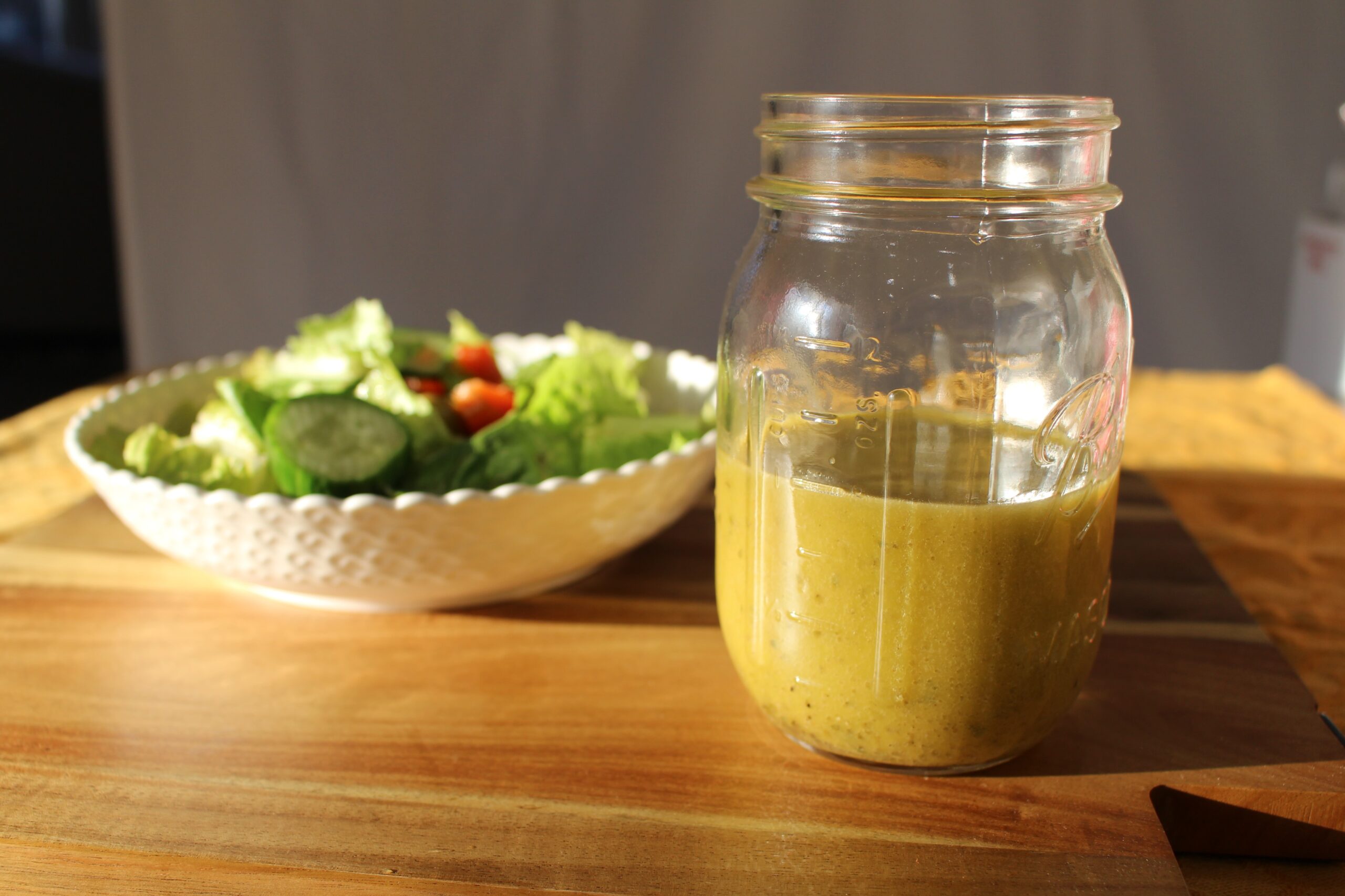 This dressing is zesty and flavorful. The addition of lemon juice gives it a bright, fresh taste. You can use it on salad greens or to make cold vegetable salads. This vinaigrette tastes great, but it might also help you achieve some of your health goals. Apple cider vinegar has been shown to help lower blood sugars and control appetite. Additionally, apple cider vinegar is fermented, and fermented foods are good for promoting gut health.
Yield: 1 1/3 cups
Serving size: 2 tbsp.
Ingredients:
1/3 cup (75.58g) raw, unfiltered, organic apple cider vinegar
1 tbsp. (14.18g) freshly squeezed lemon juice
1 tsp. (1g) dried oregano
1tsp. (0.50g) dried parsley
1/2 tsp. (3g) salt
1/8 tsp. (0.29g) ground black pepper
1/8 tsp. (0.19g) ground coriander
1/8 tsp. (0.39g) garlic powder
1 cup (226.8g) extra virgin olive oil
Directions:
Place all the ingredients into a blender. Blend at high speed for about a minute or until the dressing has emulsified.
Pour the dressing into a jar or carafe and serve immediately.
Store any leftovers in a covered jar in the refrigerator.
Leave the dressing out on the counter for a few minutes to warm up if the oil solidifies, and shake well before using.