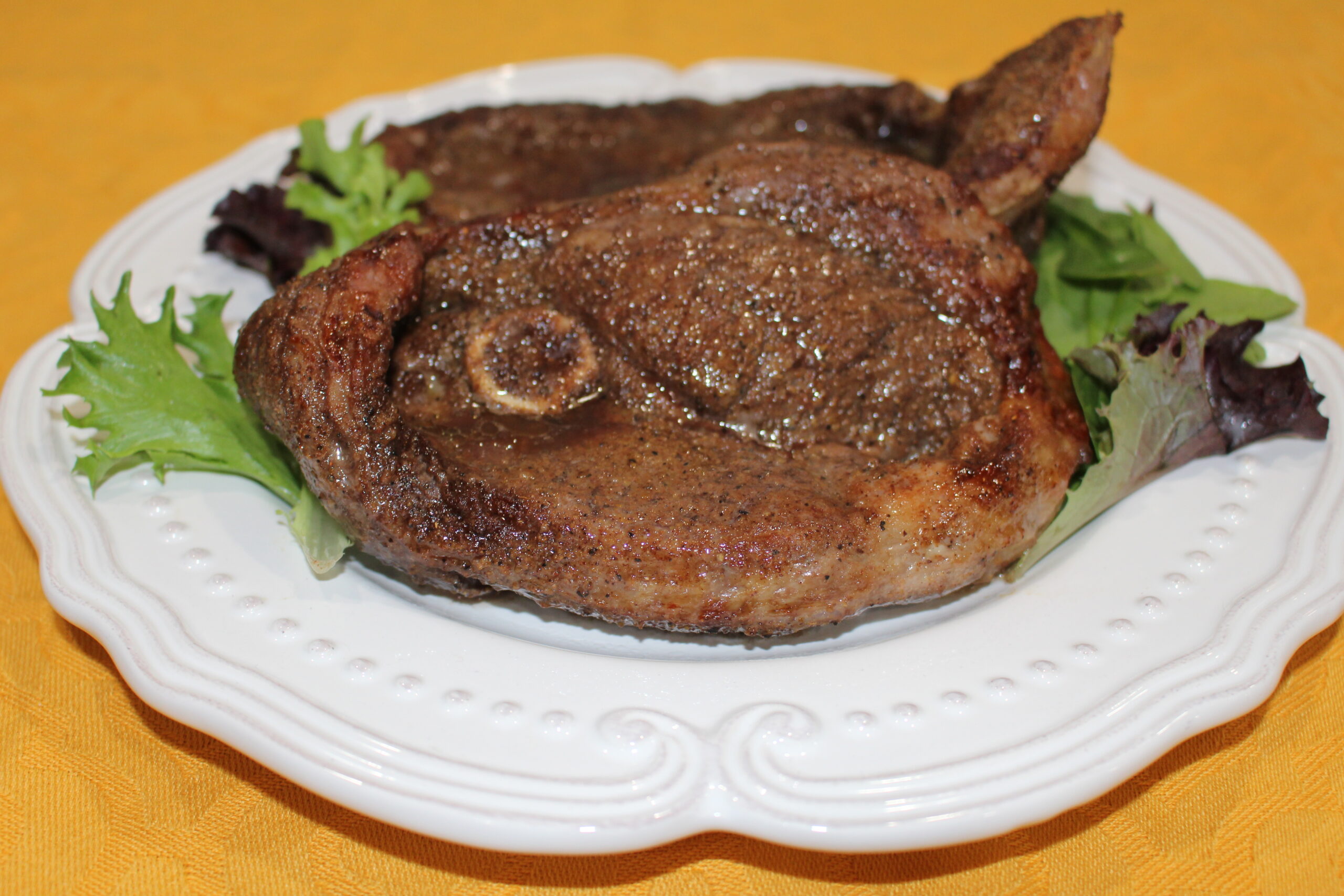 This recipe may be one of the simplest that you will ever find. The lamb in this dish is spiced with the aromatic and exotic flavors of garam masala. Garam masala is a blend of ground spices, that originate from India.
Yield: 2 lamb steaks
Serving Size: 1 lamb steak
Ingredients:
2 lamb steaks, 12 oz. each
garam masala, use a brand with no added sugar. I used Rani brand
salt and pepper
Directions:
Lay the lamb steaks on a baking sheet. Use paper toweling to blot any excess moister from both sides of each steak.
Season both sides of each steak with salt and pepper.
Sprinkle both sides of the steak with the garam masala. Be generous for a more peppery flavor, or a little reserved for a more mild flavor.
Rub the spices into the meat, and let sit out at room temperature for about twenty minutes.
Grill, broil, or air fry to the desired amount of doneness. The internal temperature should read at least 145° F, for the lamb to be considered safely cooked.
This dish goes well with a big salad and a side of plain yogurt.