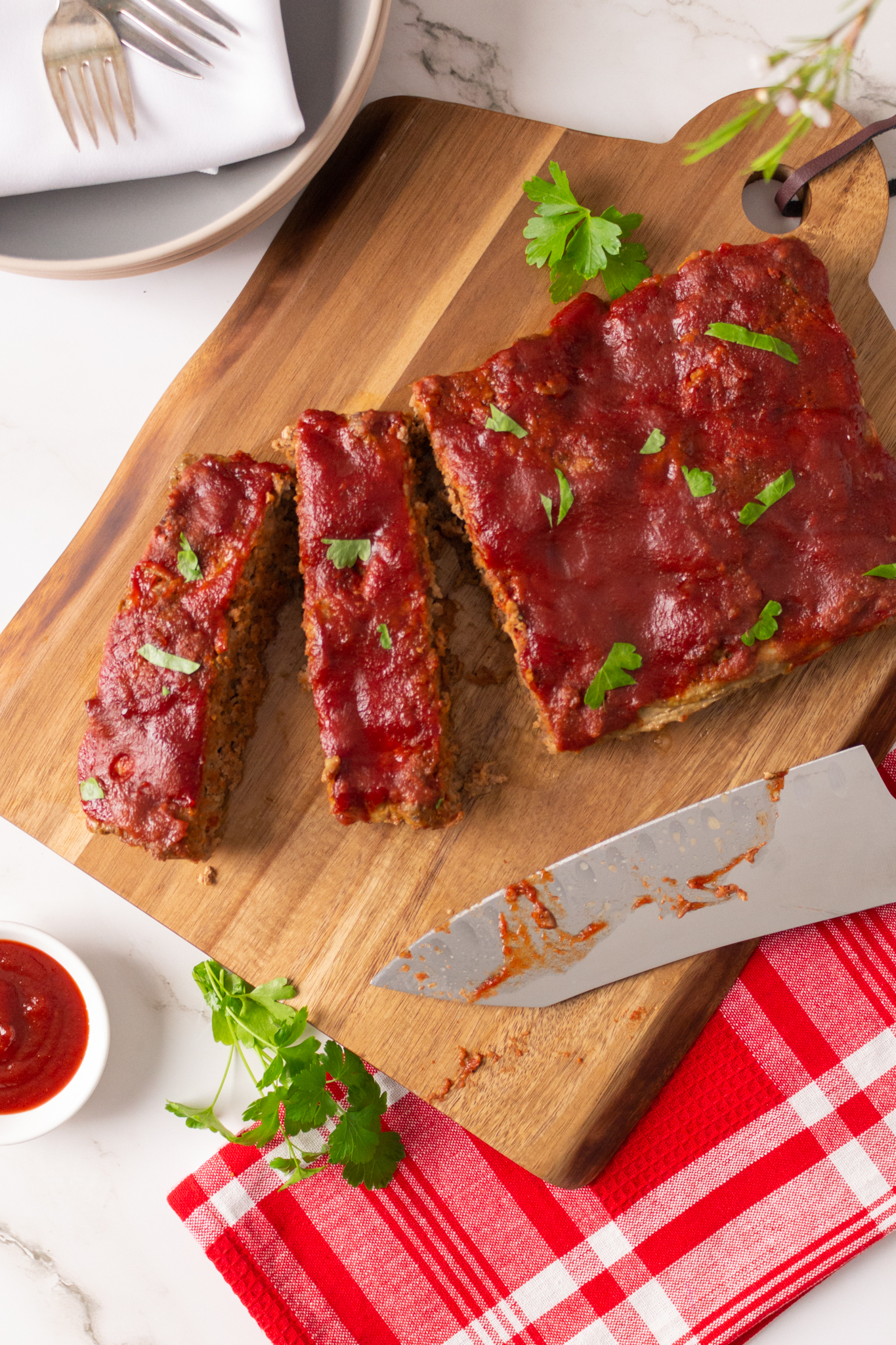 This flavorful homestyle meatloaf has been a family favorite in my house for many years. It's got the perfect combination of herbs and spices inside, and the glaze is my sweet, tangy barbecue sauce.
Yield: 6 slices
Serving size: 1 slice
Ingredients:
2lb. (907.18g) ground beef
2 large eggs
1/2 tbsp. (0.75g) dried parsley
1 1/4 tsp. (3g) onion powder
1 tsp. (5g) spicy brown mustard
1/2 tsp. (1.55g) garlic powder
1/8 tsp. (0.13g) oregano
1 cup (384g) of my Sweet Barbecue Sauce
Directions:
Preheat the oven to 400°F (204°C) and butter a medium-sized casserole pan.
Place the beef, eggs, parsley, onion powder, mustard, garlic powder, oregano, and two tablespoons of barbecue sauce in a large bowl. Using your hands, mix well to combine.
Pat the meat mixture down to form an even layer across the pan.
Cover tightly with the casserole lid or with aluminum foil.
Place in the center of the preheated oven and bake for one hour.
Uncover the meatloaf and carefully strain any extra liquid from the pan. Spoon the remaining barbecue sauce over the top of the meat.
Return to the oven uncovered for another 20-25 minutes or until the barbecue sauce has formed a nice glaze.
Serve immediately.