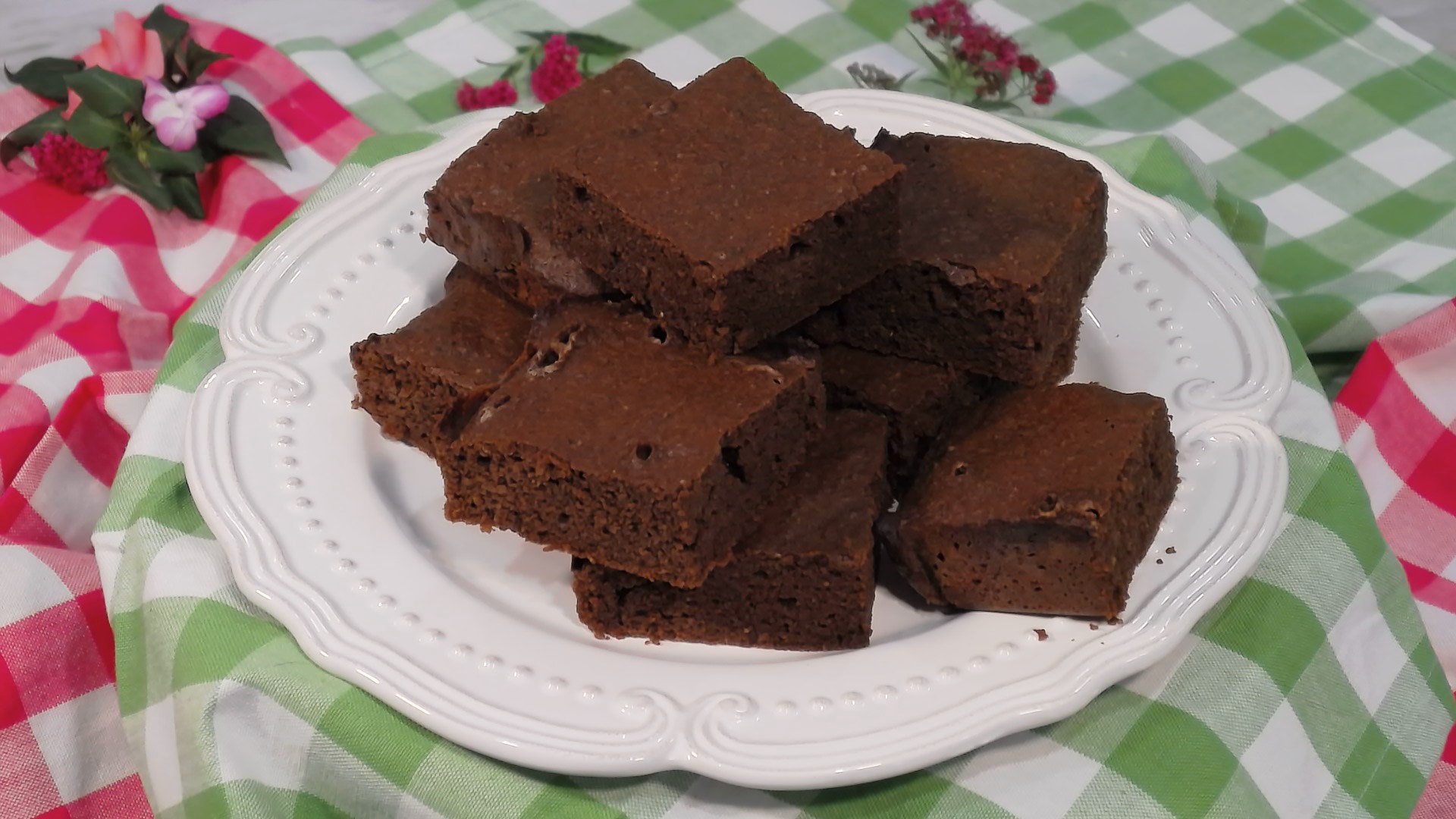 These large, fudgy brownies are so good; you may want to make a double batch, so you don't have to hide them from the kids! Enjoy one anytime you're in the mood for a satisfyingly chocolate dessert.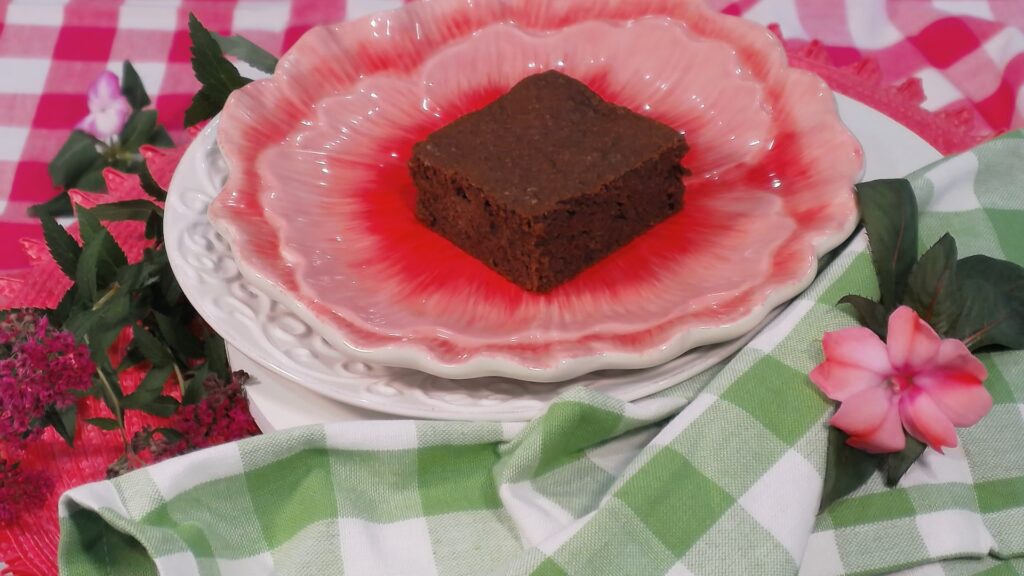 Yield: 9 Brownies
Serving size: 1 brownie
Ingredients:
Directions:
Preheat the oven to 350 °F (180 °C) and line an 8″x8″ (20.32 cm x 20.32 cm) baking pan with parchment paper.
Add the butter to a large bowl.
Crack the eggs into the bowl, add in the vanilla and the instant coffee. Using an electric mixer, beat well to combine.
Using a fine mesh strainer, sift in the erythritol into the bowl and mix again.
Sift in the cocoa powder, and the almond flour. Add in the salt.
Using a rubber spatula, gently fold the cocoa powder and almond flour into the batter. This will keep them both in the bowl when we use the electric mixer again in the next step.
Using a slow speed, mix the batter with the electric mixer until you have a uniformed, thick batter.
Scrape down the sides of the bowl and transfer the batter into the prepared baking pan.
Using the back of a spoon, spread the batter evenly across the bottom of the pan, paying special attention to the edges and the corners.
Bake in the center of the preheated oven for about 25 minutes or until a toothpick inserted near the center just comes out clean.
Cool completely.
Once the brownies are cool, use the parchment paper to lift them out of the pan and on to a cutting board.
Peel the paper from the edges, then carefully invert the cake onto your hand. Use your other hand to remove the rest of the paper.
Place the brownies back down on to the cutting board and cut them into nine even pieces. To do this, first carefully cut the brownies in to thirds then, turn the entire board 90 degrees, and cut in thirds again. This should result in nine equal, large brownies.