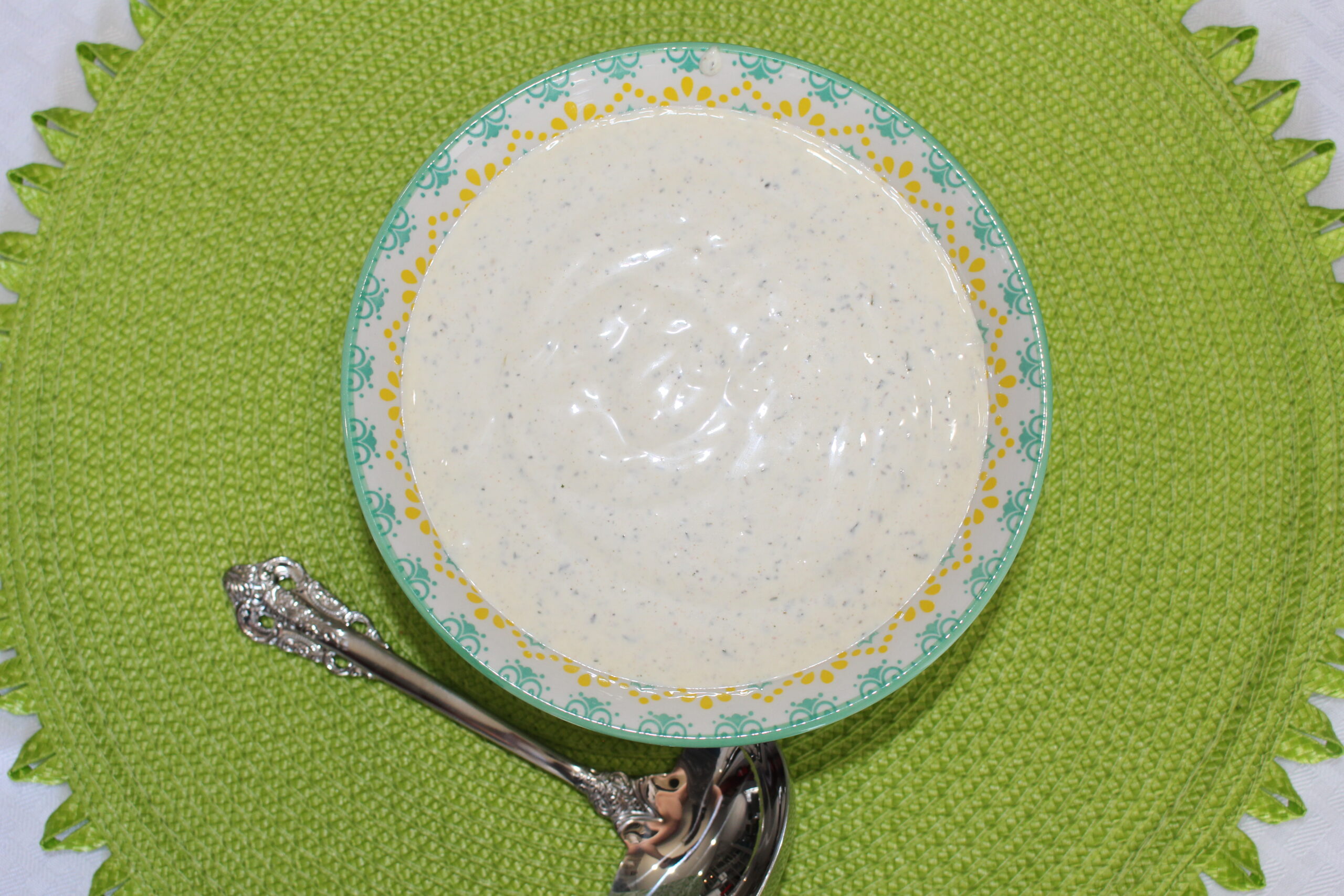 This dressing is sure to become one of your favorites. It's got just the right amount of spices to make anything you put it on taste extra special. Try it on salads, veggies, or use it as a tasty dip. It will add some zing to those keto sandwiches too!
Yield: 2 1/2 cups
Serving size: 2 Tbsp.
Ingredients:
1 cup sour cream
1 cup mayonnaise
1 1/8 tsp. apple cider vinegar
2 tsp. dried parsley
1 tsp. dried basil
3/4 tsp. garlic powder
1/2 tsp. dried oregano
1/2 tsp. onion powder
a dash of paprika
4 tsp. extra virgin olive oil
1/2 cup heavy whipping cream
salt and pepper to taste
Directions:
Combine all ingredients in a large bowl.
Mix well to incorporate.
Chill for at least an hour to allow flavors to marry.
Enjoy!