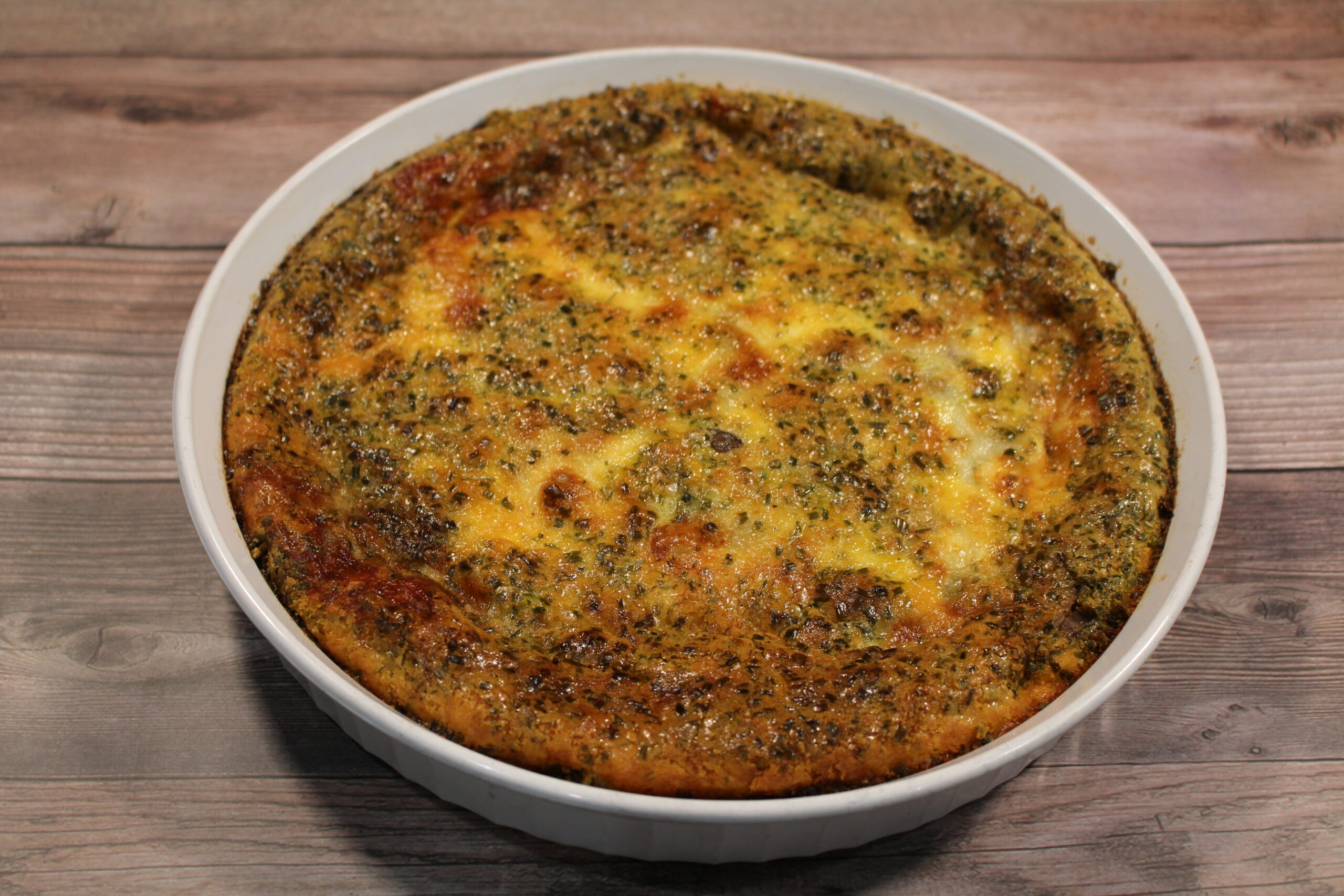 Mushrooms quiche is one of my favorite kinds of quiche. The combination of mushrooms, chives, Swiss cheese, and creamy custard is rich, delicious, and irresistible.
Yield: 8 slices
Serving size: 1 slice
Ingredients:
10 oz. of fresh or frozen sliced mushrooms
5 oz. sliced Swiss cheese
2 cups heavy cream
6 large eggs
1 1/2 tbsp. freeze-dried or fresh diced chives
1/2 tbsp. dried parsley
1/2 tbsp. onion powder
1/2 tsp. salt
1/4 tsp. ground mustard seed powder
black pepper to taste
Directions:
Preheat the oven to 375°F.
Butter a 10″ quiche dish.
If your using frozen mushrooms, cook them as per the directions on the package and drain off any liquid. If using fresh mushrooms, sautee them gently in butter until they are fully cooked and tender, drain off any liquid.
Spread the cooked mushrooms evenly across the bottom of the prepared quiche dish.
Lay the slices of cheese evenly across the top of the mushrooms. Use your fingers to push the cheese down lightly.
In a large bowl, combine the remaining ingredients. Whisk well to fully integrate.
Pour the mixture over the cheese in the quiche dish.
Place the quiche into the center of the preheated oven to bake for approximately 40 minutes until the quiche has set and is a lovely golden brown. Allow the quiche to cool for 5-10 minutes before serving.
Enjoy as the main course or as a flavorful side dish.