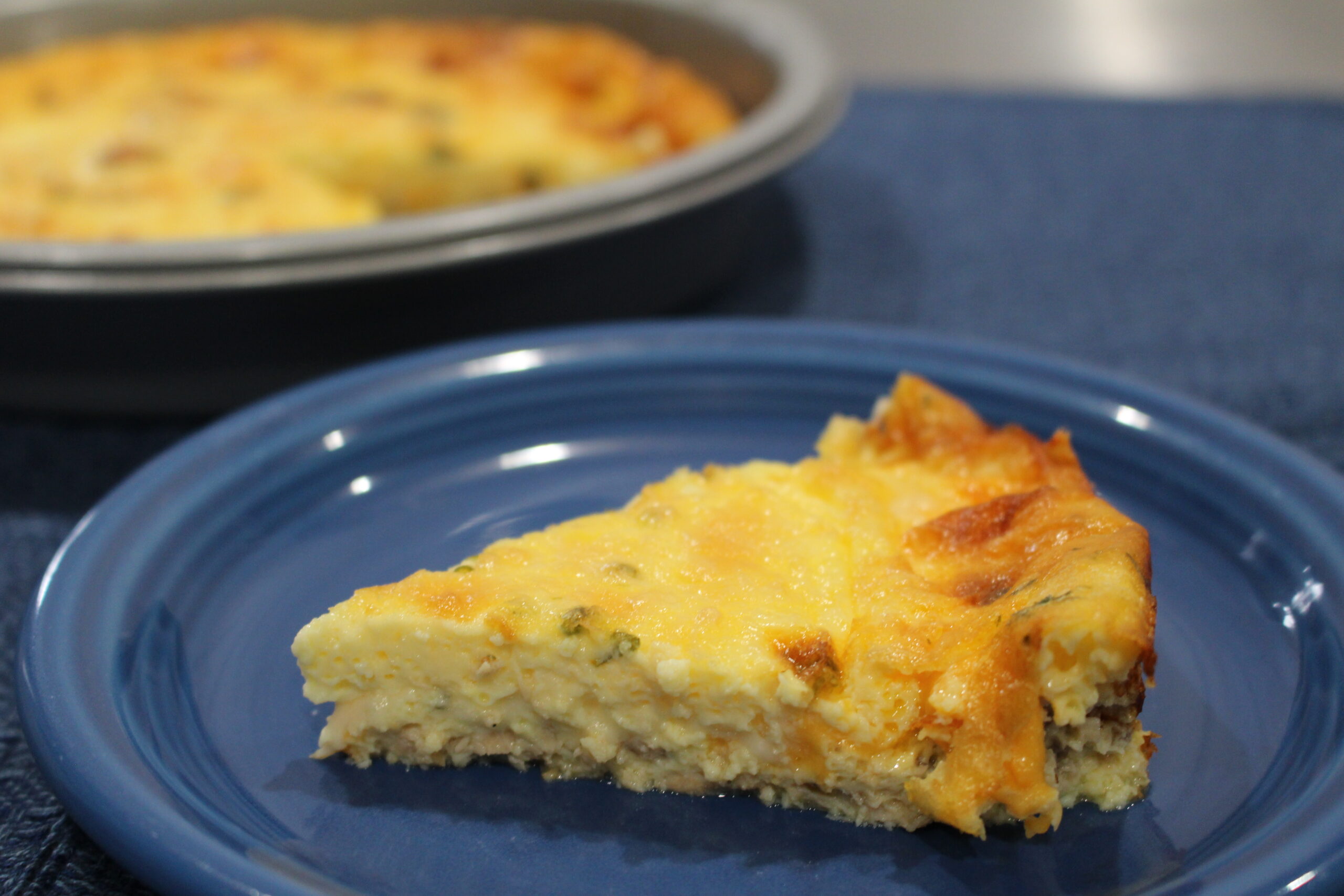 You'll be amazed by just how delicious this quiche is. It's so good, yet it doesn't call for a bunch of expensive ingredients. In fact, you probably have everything you need to make this flavor-packed recipe in your kitchen right now. (See note below recipe.)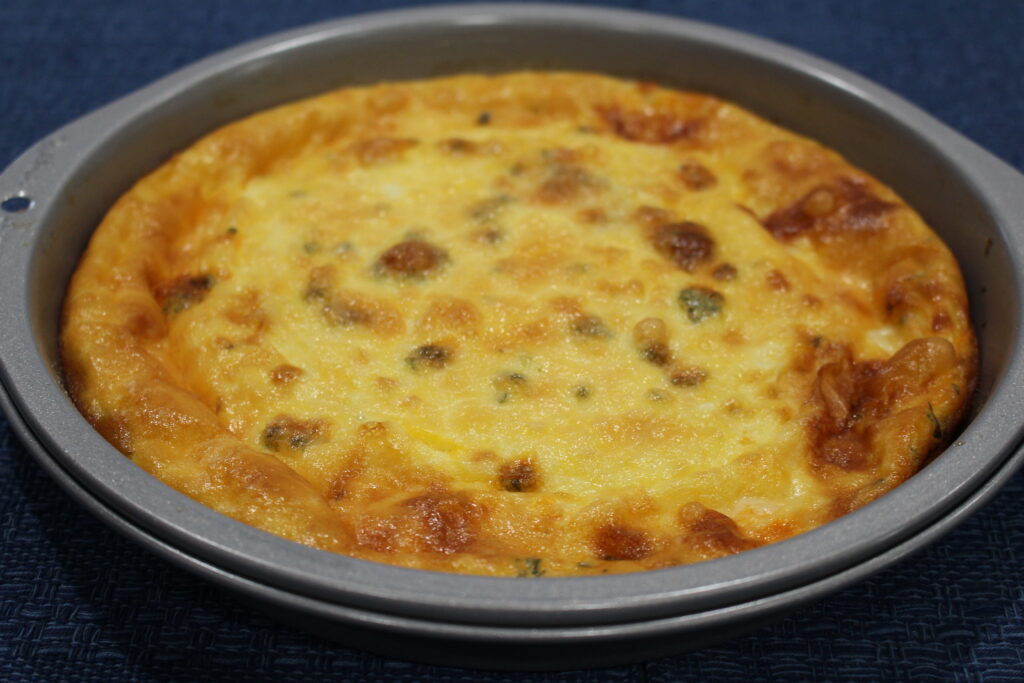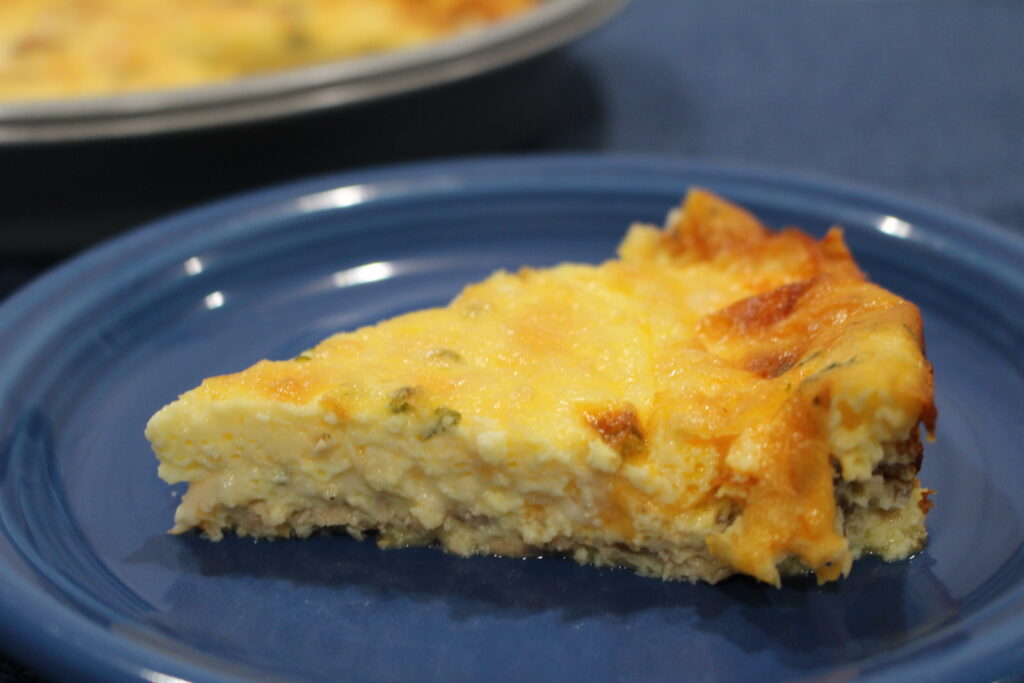 Yields: 8 servings
Serving size: 1 slice
Ingredients:
6 oz of boneless skinless canned salmon, drained and crumbled
3 oz sliced cheddar cheese
2 oz sliced muenster
4 eggs
1 1/2 cups heavy cream
1/3 tsp. dried chives
1/4 tsp. dried parsley
pinch of mustard powder
salt & pepper
Hot sauce to taste (optional)
Directions:
Preheat the oven to 350° F.
Butter a standard cake or pie tin.
Place the fish evenly across the bottom of your buttered pan.
Sprinkle evenly with the herbs and spices.
Season with a bit of salt and pepper.
Cover the fish and spices with the cheddar cheese. Cover the cheddar cheese with the muenster cheese. Try to distribute the cheeses as evenly as possible across the fish.
Gently press the cheese into the fish.
In a bowl combine the eggs, cream, and hot sauce if using. Whisk well to thoroughly combine.
Pour the egg mixture over the top of the fish and cheese in the pan. Sprinkle a pinch of salt over the top of your quiche.
Bake in the preheated oven for 35 minutes, or until the quiche has set and is golden brown.
Let cool for 5 or 10 minutes before cutting and serving.
Note: This recipe is wonderful because it's so versatile, you can substitute the salmon with any canned fish, including crab, tuna, or shrimp. If you want to, you could even substitute the fish out for canned chicken or ham, and you can use any sliced cheese or cheese blend that you have on hand in place of the cheddar and muenster.