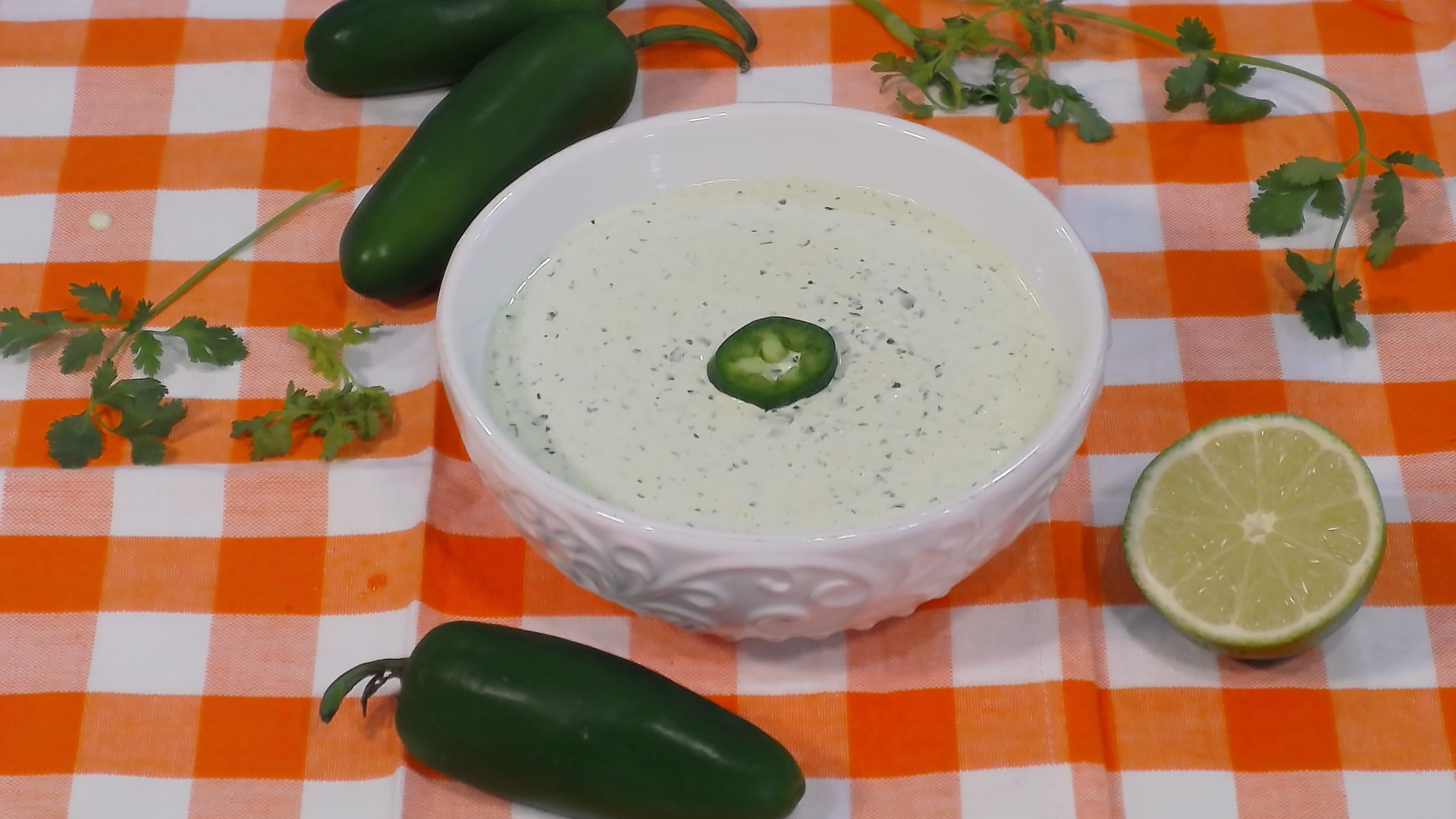 This fresh, flavorful dressing should be named the official dressing of summertime! Green Jalapeño Dressing has a cool fresh flavor with just the tiniest little bit of spiciness, which makes it the perfect way to add some extra oomph to all your favorite foods this summer. Try it on eggs, salads, and as a dip for fresh veggies. Green Jalapeño Dressing is also a zippy condiment for grilled chicken, fish, and meat dishes. I think you're going to enjoy it!
Yield: 2 cups
Serving size: 2 tbsp.
Ingredients:
3 fresh jalapeño peppers
1 cup (16g) fresh cilantro leaves
2 tsp. (9.9g) freshly squeezed lime juice
1 tsp. (4.95g) distilled white vinegar
1/4 cup (56.7g) extra virgin olive oil
1/2 cup (115g) sour cream
1/2 cup (120g) mayonnaise
salt and pepper
Directions:
Using a sharp knife, carefully cut off the tops of the peppers and slice them in half.
Use a spoon to scoop out the seeds.
Chop the peppers into large pieces.
Fit the bowl of a food processor with a steel blade, and add the chopped peppers to the bowl.
Add in the cilantro leaves, lime juice, vinegar, olive oil, sour cream, and mayonnaise.
Place the bowl onto the base of the food processor, secure the lid, and pulse until just combined. Everything should be well mixed but not liquified. The finished dressing should have visible bits of cilantro and jalapeno throughout.
Remove the blade and add salt and pepper to taste.
To store your dressing, pour it into a bottle and cover it with a lid. This dressing will stay fresh for up to a week in the refrigerator.