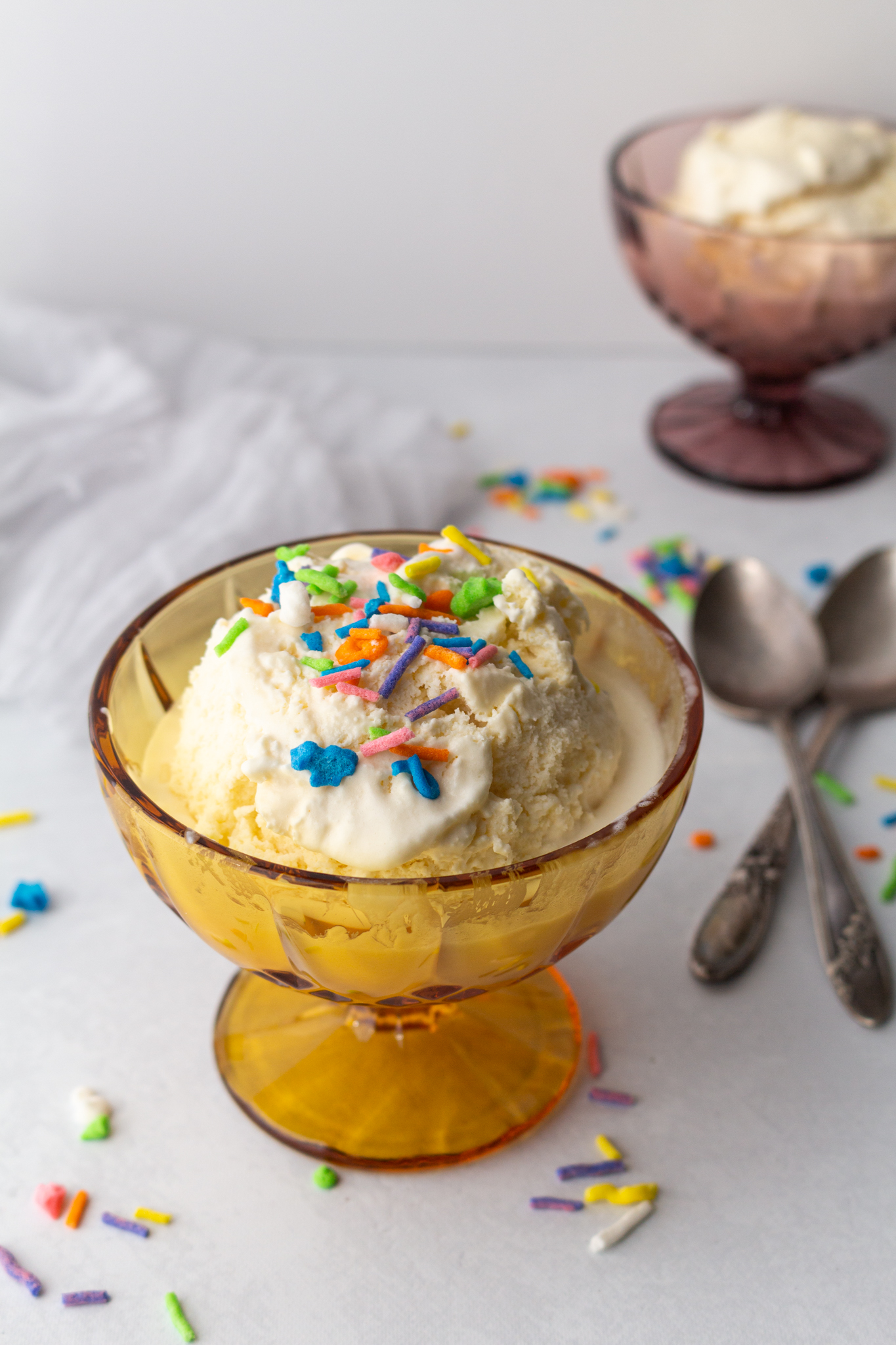 I was thinking of a childhood favorite ice cream bar when I created this recipe for Orange Cream Ice Cream. This recipe has the sweet, creamy vanilla flavor you remember from that childhood treat, with just the right amount of citrusy orange to create the perfect balance of the two. You may even like it better than the original, and it's twice as much fun to eat when topped with my Extra Fancy Sugar-Free Sprinkles.
Yield: 1 1/2 quarts
Serving size: 1/2 cup
Ingredients:
Directions:
In a large bowl, combine the powdered egg yolks with 5 tbsps of water. Whisk until smooth.
Add the heavy cream and the remaining cup of water to the egg yolks, one cup at a time. Whisk well after each addition.
Add the extracts and the powdered erythritol into the bowl. Whisk again to combine all the ingredients.
Using a handheld electric mixer on medium speed, whip the ice cream base until it is frothy and thick. It will expand to nearly double. Do not whip it to the point of becoming whipped cream.
Chill the ice cream base in the refrigerator for 2 hours.
Pour the ice cream base into your ice cream machine, and follow the manufacturer's directions for ice cream making.
Place the finished ice cream into a covered freezer-safe container and freeze for an hour or two.
Enjoy!