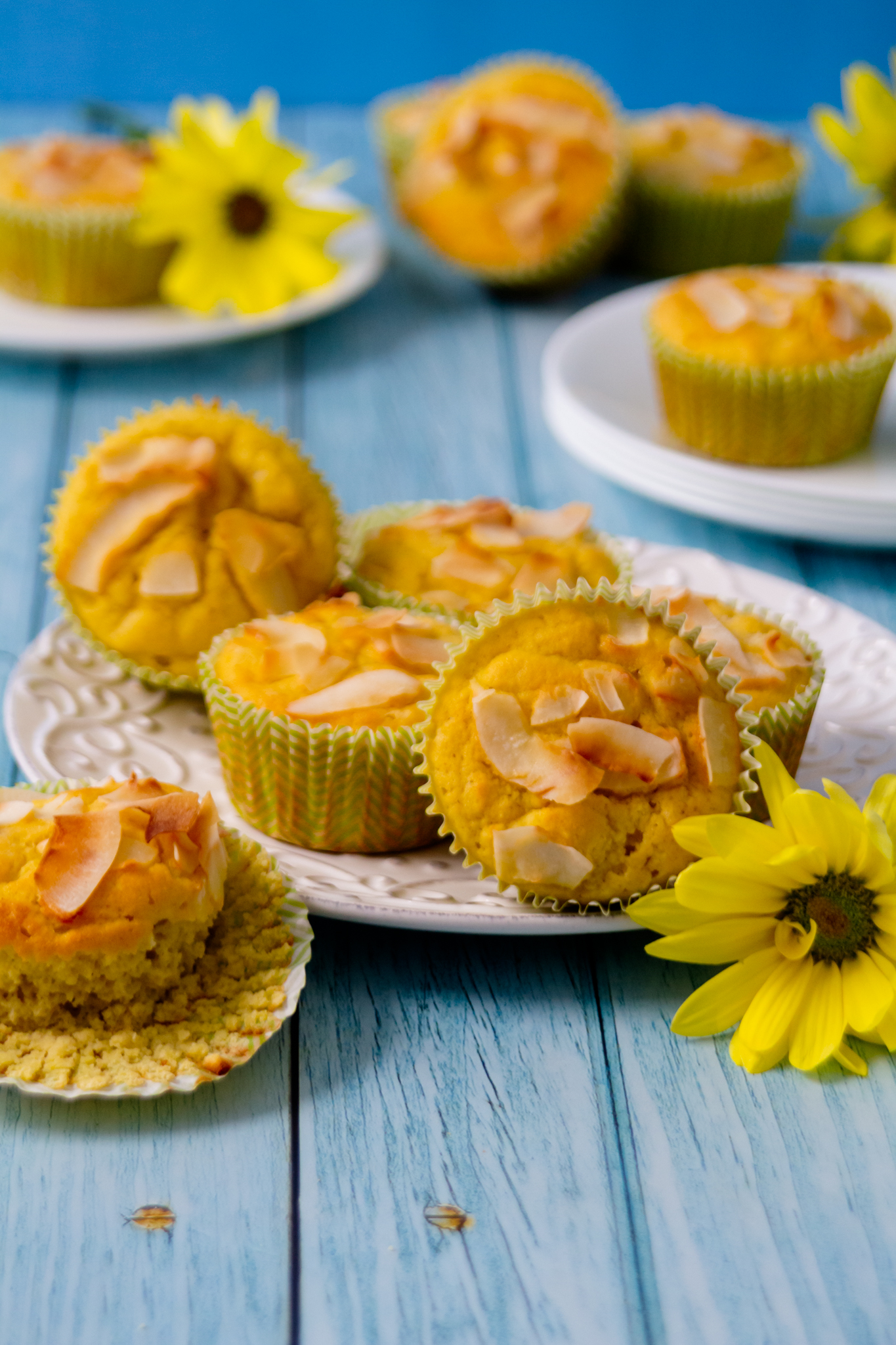 Soft and moist, with the distinct tastes of pineapple, coconut, and just a hint of rum, these Piña Colada Muffins turn any morning into a tropical vacation! They're a great addition to any breakfast or brunch and are lovely to have with your after-dinner coffee or tea.
Yield: 12 muffins
Serving size: 1 muffin
Ingredients:
1/4 cup (60g) unsweetened organic premium coconut cream, at room temperature (Do not shake the can. Measure out only the cream from the top of the can. Do not include any coconut water under the cream at the bottom of the can.)
1/3 cup (60g) granular erythritol
2 tsp. (22.5g) pure pineapple extract
1 tsp. silver rum
6 large eggs
1/2 (113.4g) cup heavy whipping cream
1/4 cup (59.2g) water
1/2 cup (56g) coconut flour
1/2 tbsp. (7.2g) baking powder
1/2 oz (14.18g) unsweetened coconut flakes or desiccated coconut

Directions:
Preheat the oven to 350 °F (180 °C) and line a muffin tin with paper liners.
Place the coconut cream, erythritol, pineapple extract, and rum into a large bowl.
Using an electric mixer, cream the ingredients together.
One at a time, add the eggs to the bowl, beating well after each egg.
Add in the cream and the water. Blend well.
Add in the coconut flour and baking powder. Blend until it's well combined, scraping down the bowl as needed.
Use a soup ladle or an ice cream scoop to distribute the batter evenly between 12 muffin cups.
Top each muffin with a sprinkling of coconut.
Bake the muffins for about 3o minutes or until they're lightly golden brown and a toothpick inserted into the center comes out clean. Let them rest on a wire rack until they're cool enough to be handled.
Remove them from the pan onto a wire rack to finish cooling.