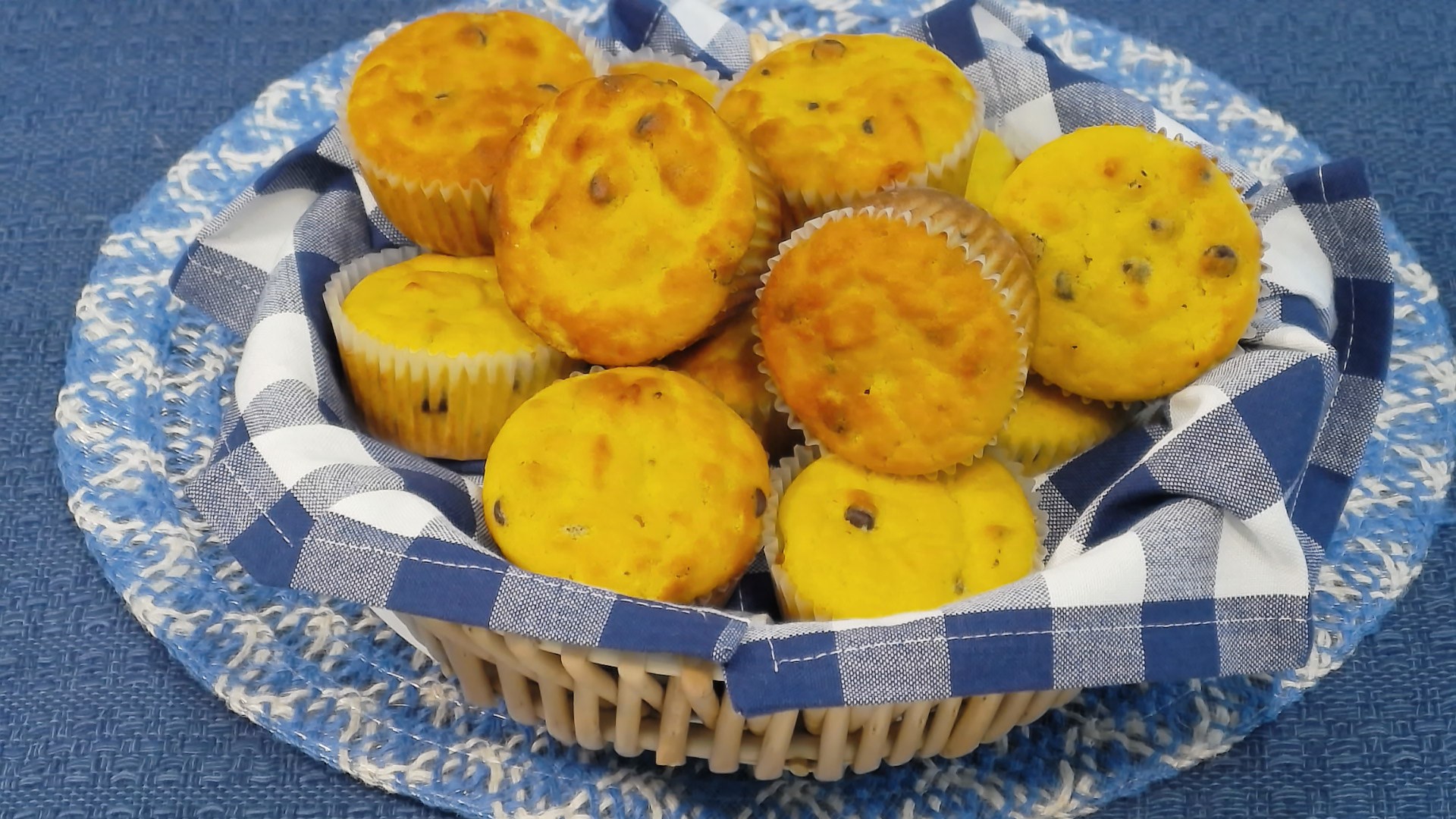 These delicious chocolate chip muffins are everything you'd expect from a really good muffin. They're soft, moist, and cakey, and of course, they're loaded with lots of chocolate chips!
Yield: 12 muffins
Serving size: 1 muffin
Ingredients:
3 tbsp. (42.6g) unsalted butter, softened
1 tbsp. (22.5g) pure vanilla extract
1/4 tsp. (1g) pure maple extract
6 large eggs
1/2 (113.4g) cup heavy whipping cream
1/4 cup (59.2g) water
1/2 cup (56g) coconut flour
1/2 tbsp. (7.2g) baking powder
a pinch of salt
3 oz. (85.05g) sugar-free dark chocolate baking chips
Directions:
Preheat the oven to 350 °F (180 °C) and line a muffin tin with paper liners.
Place the softened butter, erythritol, vanilla, and maple extract into a large bowl.
Using an electric mixer, cream the ingredients together.
One at a time, add the eggs to the bowl, beating well after each egg.
Add in the cream and the water. Blend well.
Add in the coconut flour, baking powder, and a pinch of salt. Blend it all together until it's well combined, scraping down the bowl as needed.
Add the chocolate chips to the bowl. Using a rubber spatula, fold them into the batter.
Use a soup ladle or an ice cream scoop to transfer the batter into the cups evenly. You can use a rubber spatula to get the last of the batter into the final cup.
Bake the muffins for 3o-35 min. or until they're lightly golden brown and a toothpick inserted into the center comes out clean. Let them rest on a wire rack until they're cool enough to be handled.
Remove them from the pan, and place them onto a wire rack to finish cooling.