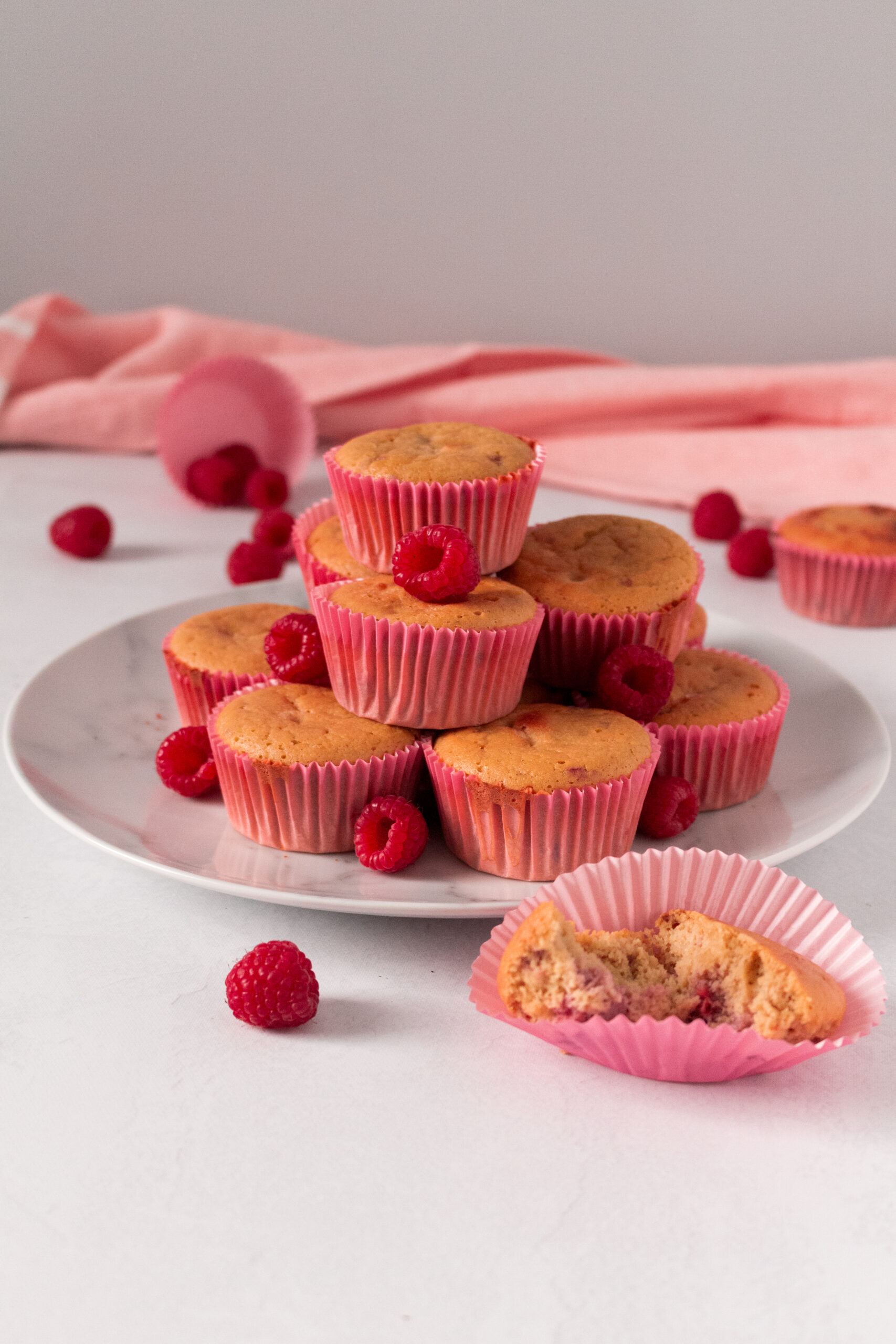 Peanut butter and raspberry muffins are everything that's wonderful about peanut butter and jelly, all wrapped up in a delightful, moist muffin. Enjoy them with your breakfast or with your evening coffee for dessert.
Yield: 13 muffins
Serving size: 1 muffin
Ingredients:
1/4 cup (64g) natural creamy unsweetened peanut butter, at room temperature
1 tbsp. (22.5g) pure vanilla extract
6 large eggs
1/2 (113.4g) cup heavy whipping cream
1/4 cup (59.2g) water
1/2 cup (56g) coconut flour
1/2 tbsp. (7.2g) baking powder
25 fresh raspberries, chopped
Directions:
Preheat the oven to 350 °F (180 °C) and line a muffin tin with paper liners.
Place the peanut butter, erythritol, and vanilla extract into a large bowl.
Using an electric mixer, cream the ingredients together.
One at a time, add the eggs to the bowl, beating well after each egg.
Add in the cream and the water. Blend well.
Add in the coconut flour and baking powder. Blend until it's well combined, scraping down the bowl as needed.
Add the raspberries to the bowl. Using a rubber spatula, fold them into the batter.
Use a soup ladle or an ice cream scoop to distribute the batter evenly between 13 muffin cups.
Bake the muffins for about 3o minutes or until they're lightly golden brown and a toothpick inserted into the center comes out clean. Let them rest on a wire rack until they're cool enough to be handled.
Remove them from the pan, and place them onto a wire rack to finish cooling.