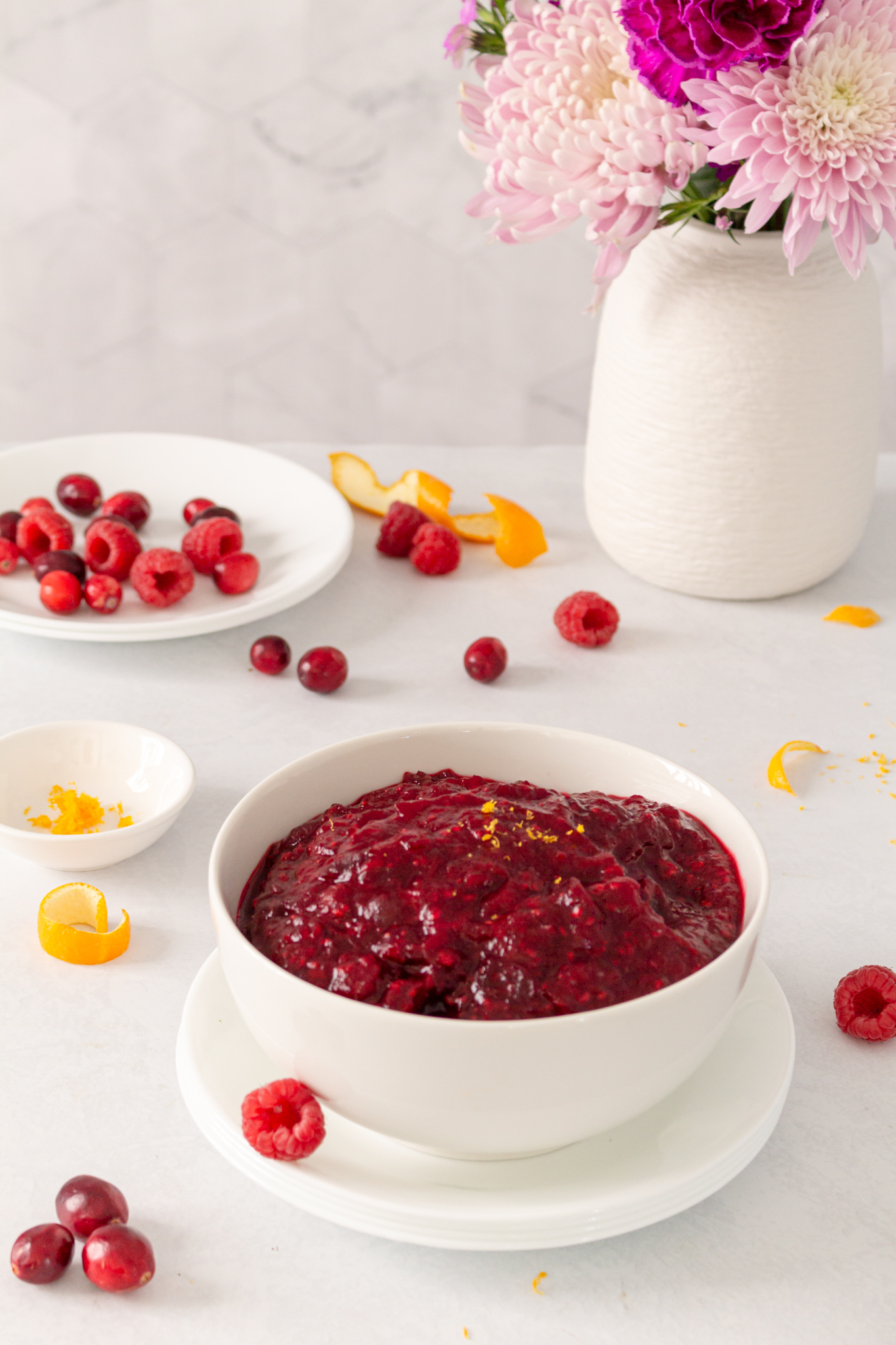 This cranberry sauce has a bright, fresh flavor that pairs perfectly with all your holiday meal favorites. It's also fabulous on leftovers and sandwiches. If you spoon some into the bottom of dessert glasses and top with fresh whipped cream, you'll have a quick yet elegant dessert. This sauce requires no gelatin or added thickeners, as it thickens naturally due to the pectin in the cranberries.
Yields: 2 1/3 cups
Serving size: 2 tbsp.
Ingredients:
12 oz (34.02g) fresh or frozen whole cranberries
1 cup (123g) fresh or frozen raspberries
1/2 cup (118.5g) water
1/3 cup (63.36g) natural, non-GMO granular erythritol
1/8 tsp. (0.63g) pure orange extract
1 tsp. (1.98g) freshly grated orange zest
Directions:
If using fresh berries, rinse them and pick through them, discarding any berries that may have spoiled.
Place all of the ingredients into a 3 quart sauce pan.
Stirring constantly, cook over medium heat for 15-18 minutes, until the cranberries pop and the sauce thickens.
Remove from the heat, and set aside to cool to room temperature.
When the sauce is at room temperature, spoon it into a covered container and place it into the refrigerator until it's cold. It will thicken even more as it chills.
Serve chilled.