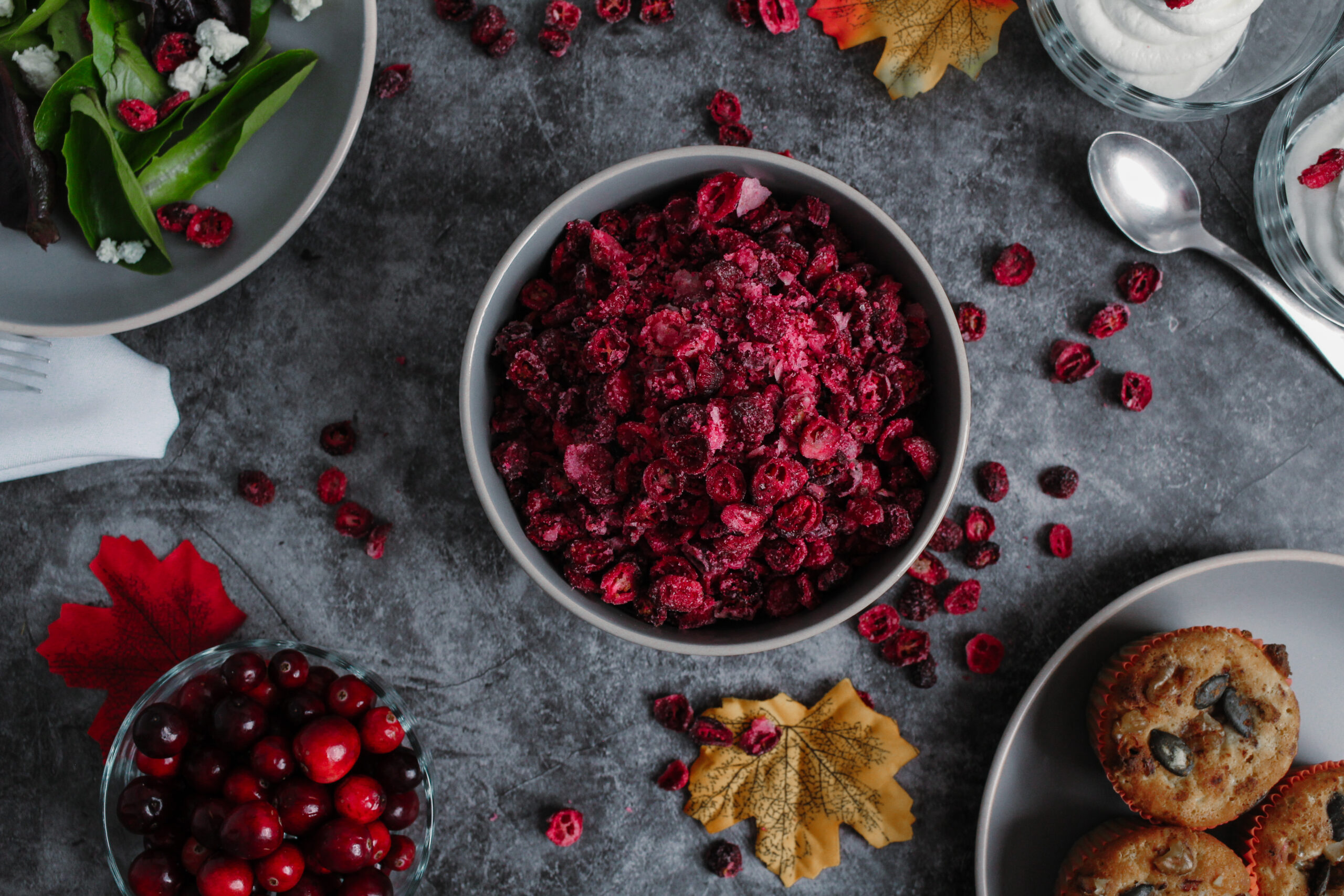 If you've been missing the sweet yet tart taste of dried cranberries, then this recipe is for you! Today I'm going to show you how easy it is to make your own dried cranberries with just a few simple ingredients and your oven.
Dried cranberries are lovely to have on hand because they're so versatile. You can toss them onto yogurt, salads, roasted vegetables and put them on top of your favorite keto ice cream flavors. (Find your new favorite here!) You can also mix them into baked goods, add them to your keto granola, and mix them into your holiday stuffing.
Yield: 1 2/3 cups (431.85g)
Serving size: 2 tbsp. (32g)
Ingredients:
12 oz (34.02g) fresh cranberries, rinsed, picked through and cut in half
1 tbsp. (14g) extra virgin coconut oil, melted
1 tsp. (5g) pure vanilla extract
1/8 tsp. (0.65g) pure orange extract
1/2 cup (72g) natural, non-GMO confectioners/powdered erythritol
Directions:
Preheat the oven to the lowest setting of about 170-200° F (76.67-93.33°C) and line a baking sheet with aluminum foil.
Place the prepared cranberries into a large bowl.
In a small separate bowl, combine the melted coconut oil and the extracts.
Pour the oil and extract mixture over the cranberries and toss well with two spoons.
Add the erythritol to the bowl and toss again to coat the berries in sweetener.
Spread the coated cranberries onto the lined baking sheet in a single layer, and separate any berries that are stuck together.
Place the baking sheet into the center rack of the preheated oven and bake them for about nine to nine and a half hours or until all the berries have dried.
Cool the cranberries completely before storing them.
Store your dried cranberries in a plastic storage bag in the refrigerator.