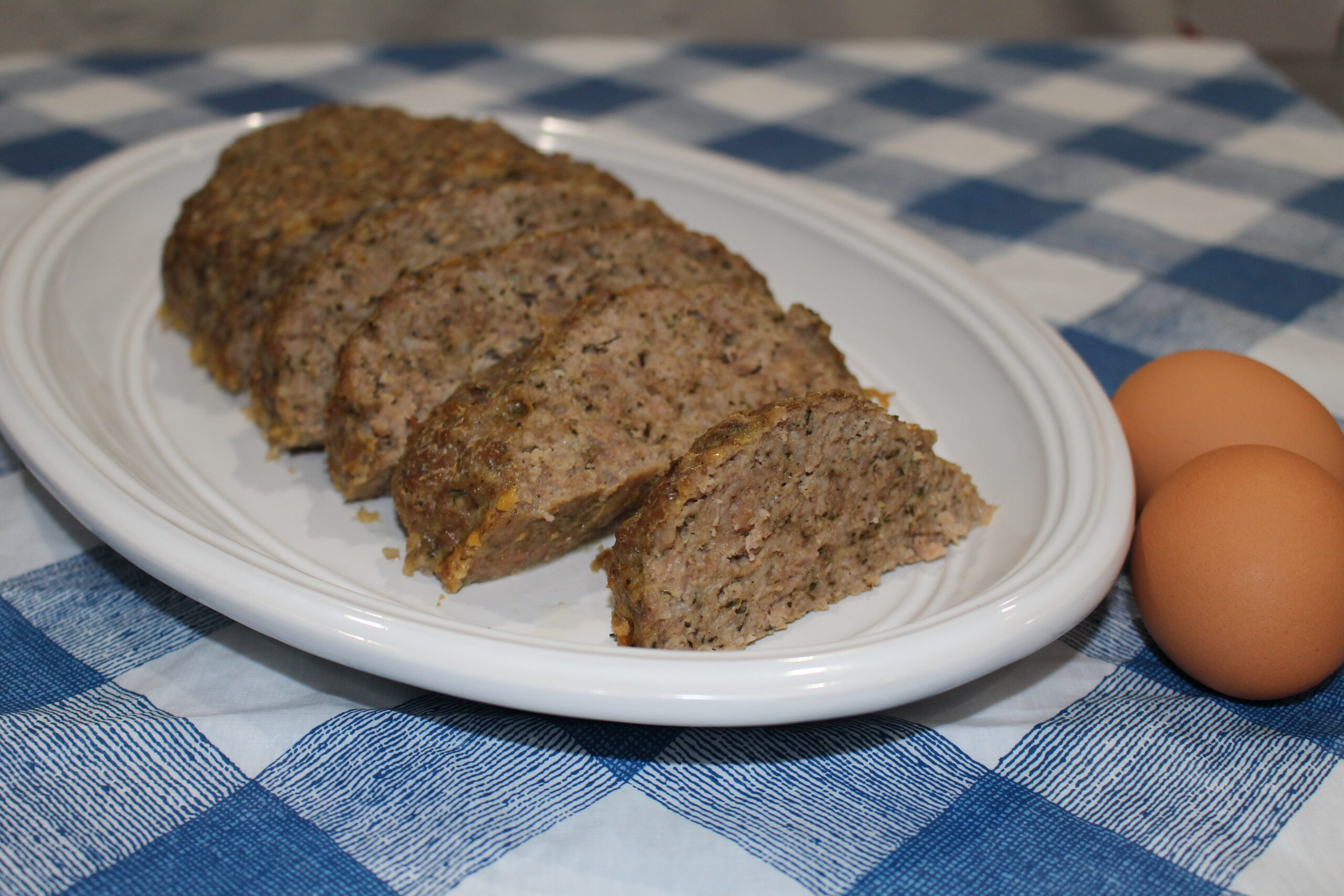 I love breakfast sausage, but I hate the greasy mess of cooking individual sausage patties on the stove top. This recipe has all the pleasure with none of the mess or fuss. This loaf slices nicely into thick slices that are perfect for making delicious sandwiches, between 2 pieces of Cloud Bread, or between the layers of a sliced Carnivore French Cruller! It's also great next to your eggs. I love sausage loaf and eggs for breakfast or dinner.
Yield: 8 thick slices
Serving size: 1 slice
Ingredients:
2 large eggs
2 lb. ground pork
2 tsp. dried sage
2 tsp. dried thyme
2 tsp. salt
1/2 tsp. black pepper
Directions:
Preheat the oven to 350° F.
In a large bowl, mix all the ingredients to completely incorporate.
Place the mixture into an ungreased 13″x9″ baking pan.
Form the meat into a 9″x5″ loaf.
Cover the pan with a tight fitting cover, or with foil that is tightly sealed around the edges.
Place the pan in the oven and bake for 1 hour.
Uncover the pan, and continue cooking for another 30 minutes, or until golden brown and fully cooked.
Slice and serve.